Health
South Dakota losing fight against resurgent sex diseases
Once believed to be mostly under control, sexually transmitted diseases such as chlamydia, gonorrhea, syphilis and HIV/AIDS are all on the rise in South Dakota and across the nation, reaching near-historic infection rates.
Prevention efforts by South Dakota public health officials have not reversed a trend of increasing STD rates in rural and urban regions of the state.
Health officials say that if infection rates continue to rise among those diseases – where the spread can be exponential from one infected person to many others – a health crisis could result among sexually active South Dakotans who engage in high-risk behaviors or who unknowingly choose a partner who is infected. The implications of infection can range from mild symptoms easily treated with antibiotics, to open sores and lesions, to untreatable lifelong conditions that can lead to infertility, cancer or death.
South Dakota infection rates mirror national data showing that cases of those once-controlled infections are rapidly rising. According to state reports, gonorrhea cases have increased fivefold over the past decade, chlamydia cases have doubled since 2003, and the incidence of syphilis has increased sharply in recent years. The rate of new HIV/AIDS cases held mostly steady prior to 2012, but jumped in recent years, with new cases nearly doubling from 2015 to 2016 to a high of 47.
Despite state and local efforts to test for and treat the diseases, empirical data in the Sioux Falls area and anecdotal reports from Rapid City reveal that STD cases have risen in the first three months of 2018 compared to the prior year.
Infections are occurring across the age spectrum. Between 2012 and 2016, four cases of chlamydia were reported in children 10 and under, and health officials are seeing more cases in people in their 60s and 70s who are taking advantage of medications that allow them to be sexually active much later in life.
Several factors are driving the upward trend, experts say, including an increased tendency toward multiple or anonymous sex partners in the digital age; a relaxed approach to safe sex after the AIDS crisis ebbed; and in South Dakota, a lack of public health resources, especially in rural areas.
"Obviously, our STD numbers are increasing and that's an area we have to work on to decrease the risk of long-term outcomes of those such as infertility in women and stillborn babies," said Joshua Clayton, state epidemiologist. "Unfortunately, this is a trend not just in South Dakota but which we're seeing across the United States, so there's definitely room for prevention."
Two emerging STD-related illnesses have heightened concerns: a new antibiotic-resistant form of gonorrhea and cases of congenital syphilis, which is spread from mother to infant.
Low population but high rate
The clamor to address high STD rates began in earnest on the national level in 2016 when the Centers for Disease Control and Prevention released a report documenting the spike in cases.
The "2016 Sexually Transmitted Diseases Surveillance" report showed that more than 2 million combined new cases of gonorrhea, syphilis and chlamydia were reported in 2016, a record number of cumulative cases. That same report also highlighted the dramatic recent increase in cases, with gonorrhea cases rising from 2015 to 2016 by almost 19 percent to nearly 470,000, chlamydia jumping by five percent to 1.6 million cases, and syphilis increasing by 18 percent to about 28,000 new cases.
South Dakota has seen far fewer new cases but a similar jump in the rate of infection. In 2017, nearly 4,400 new chlamydia cases were reported, just over 1,200 new gonorrhea cases were listed and the number of syphilis cases jumped to 75. The 2016 total of 1,269 new cases of gonorrhea was the highest in South Dakota in 35 years.
South Dakota ranks above or near the midpoint for U.S. states in STD rates. The state ranked 19th highest in the rate of gonorrhea infection (up from 39th in 2006), 22nd in the rate of chlamydia infection and 27th in the rate of syphilis infection in 2015. In 2011, South Dakota had the lowest rate of syphilis in the country; by 2014 the state had jumped to 14th highest.
While the largest number of cases is present in more populous areas like Sioux Falls and Rapid City, some sparsely populated rural areas have seen unusually high rates of infection per 1,000 residents, especially in regions with high Native American populations.
Dewey County, a rural county of about 5,500 people northwest of Pierre and home to the Cheyenne River Indian Reservation, had the highest rate of gonorrhea in the country with 295 cases reported from 2012-16. Oglala Lakota County, a county of 14,000 people in the far southwestern corner of the state, had the third-highest rate in the country of chlamydia incidence with 1,647 new cases reported from 2012-16.
Those who test or treat people with STDs or who are at high risk of contracting a disease see the manifestation of the trend in their offices on a daily basis.
Jennifer Sobolik is a certified nurse practitioner focused on family planning and health at the Community Health Center of the Black Hills in Rapid City, a federally funded and grant-based clinic serving mostly low-income or uninsured patients.
Sobolik said she sees about 17 patients each day and administers about 10 STD tests per day. Some patients exhibit the classic symptoms of an STD, such as body aches, vaginal or penile discharge, flu-like symptoms that won't pass, and open sores or lesions in some cases.
Sobolik said she's seen an increase in positive STD tests, including for HIV, over the past few months.
That recent spike holds true in the Sioux Falls metro area as well. Data from the state show that in the first three months of 2018, the number of cases of all four common STDs are up in Sioux Falls over the same period in 2017.
So far, South Dakota has not seen any confirmed cases of antibiotic-resistant gonorrhea, Clayton said. That infection is typically treated with a combination of different antibiotics but can be extremely hard to cure. The state saw no cases of congenital syphilis from 1999 to 2013. Three cases were reported in 2014 and two more in 2015.
Four of those five cases were healthy births, while four syphilis-related stillbirths were reported from 2013-15. The CDC reported more than 600 new cases of congenital syphilis across the country in 2016.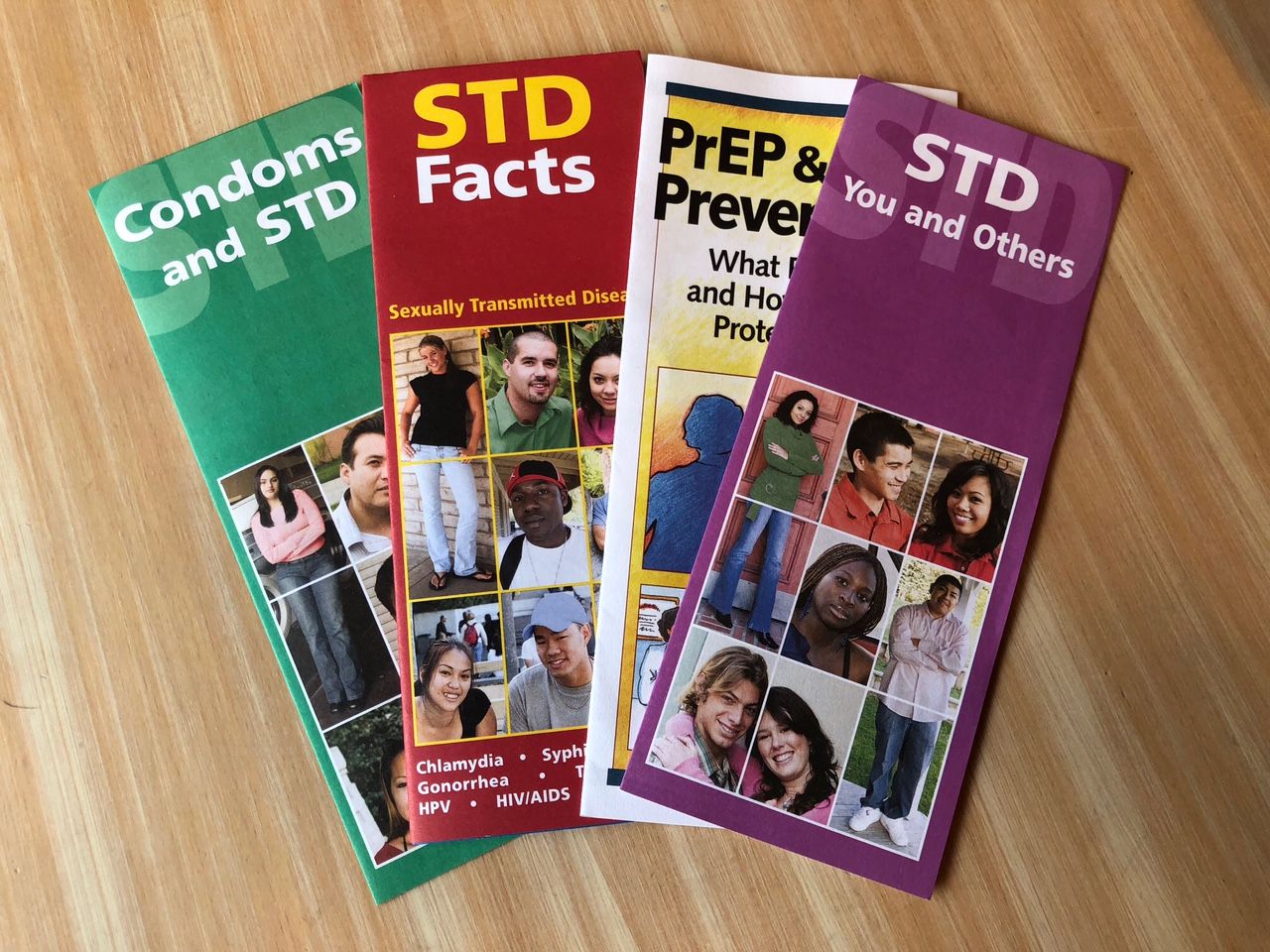 Risky behavior on the rise
With a hopeful tone, public health officials say increased and improved testing for STDs may be one reason the number of known cases is rising.
But most agree that cultural and behavioral changes are the real culprits.
Mary Michaels, a public health coordinator for the city of Sioux Falls, says online dating sites and sexual hook-up sites like Tinder have made it easier and more acceptable for people to have multiple sex partners.
Not only does that increase the possibility an individual will become infected, it makes it harder to combat the spread of STDs, which often includes backtracking to inform current and former partners of the infected person and urge them to be tested and treated.
"If you now have these riskier behaviors and casual, anonymous contacts, who are those people you've been with?" Michaels said. "You're not able to contact those individuals who are now out there putting other people at risk."
The asymptomatic nature of some STDs also extends the time from exposure to diagnosis, lengthening the period in which an infected person may spread the disease.
Other social changes may be driving the rising in infection.
In a rural state like South Dakota, a lack of access to health care makes it harder for people to get tested or treated. Poverty and a lack of transportation also makes it less likely that rural residents, particularly those on Indian reservations, can get prevention education, testing or treatment for an infection.
Some officials believe that improved treatments and preventative medications for STDs have reduced the focus on monogamy and practicing safe sex.
When new treatments extended the life of AIDS patients, the commitment to monogamy and using protection fell off, especially in the gay community, experts say. The discovery of preventative inoculations for STDs such as genital warts may also have reduced vigilance toward practicing safe sex or abstinence.
While the 15 to 24 age group remains the most common age group for contracting STDs, and is the focal point of many prevention efforts, sexual infections have grown more common in older populations.
Medications such as Viagra and other erectile dysfunction treatments have extended the time frame for people to have sex. That has led to higher STD rates among those in their 60s and 70s, Michaels said.
Furthermore, cuts in federal spending have reduced funding both for public health services such as sexual health clinics, but also for abstinence programs. Sioux Falls is the only municipality in South Dakota that has a locally funded and operated health department and STD testing and treatment facility, Michaels said.
The state health department has only five STD testing and counseling sites, in Aberdeen, Pierre, Rapid City, Sioux Falls and Watertown.
Education takes many forms
Sobolik said another factor behind the rise in STDs in South Dakota could be the state's conservative culture, which makes it less likely that public health programs or safe sex education will be offered in schools. She also believes that a generally conservative mindset makes it harder for young people and parents to openly discuss sex and ways to be safe.
"They're not comfortable talking with a parent or guardian about sex issues, or their sexual health or STD prevention or even simple things like their period," Sobolik said. "That's really unfortunate because when a patient is armed with the correct information, they can make their own decisions about how to protect themselves and keep themselves healthy."
South Dakota gives local school boards great leeway in deciding whether to allow sex education in public schools, and the willingness to allow programs varies greatly. The state receives federal abstinence training funds that in 2015 provided money to the Boys and Girls Club of Watertown to provide abstinence education at 14 sites around the state.
The 2015 Youth Risk Behavior Survey showed that 37 percent of South Dakota high school students have had sexual intercourse and that 13 percent have had four or more sexual partners. Those numbers are below national averages, and have fallen over time and yet STD rates among youths continue to rise, state data show.
Leslee Unruh, who founded both the National Abstinence Clearinghouse and the Alpha Center for pregnancy care in Sioux Falls, believes there is plenty of information about safe sex already available to youth.
What's needed, she said, is more information about abstaining from sex prior to marriage or a committed monogamous relationship.
Providing information about safe sex misses the mark in terms of teaching young people the long-term risks of STDs or unwanted pregnancy, Unruh said, and she rejects the notion that sex before marriage among young people is a foregone conclusion.
"There's so much more to it than handing somebody latex or pills," she said. "That doesn't protect their heart or protect them emotionally."
Yet Michaels said the "Just Say No" culture fostered by former First Lady Nancy Reagan is a naïve approach to educating young people about safe sex in the modern world.
When the rise in STDs first became apparent three years ago, the city of Sioux Falls became more aggressive and "edgy" in its attempts to prevent the spread of STDs, Michaels said.
The city worked with a local marketing firm to create the "Protect your Parts" campaign, which includes a part-time outreach employee who hosts an STD education booth at the annual PRIDE Festival and provides sex education at locations such as bars or sex shops where target populations can be easily reached. A website, protectyourparts.org, gives information on STD prevention and how to be healthy.
The program also includes distribution of free condoms in multiple colors and labels featuring a pair of underwear on the wrapper. The condoms are given out free via dispensers at the Falls Community Health clinic and other locations frequented by target populations.
The anonymous, free clinic at the Falls Community Health center on Main Avenue in downtown Sioux Falls is also a key component of the local prevention and treatment efforts.
Over the past three years, the clinic has provided 1,000 annual tests for syphilis and more than 2,500 annual tests for chlamydia and gonorrhea, Michaels said.
Clayton said the state Department of Health has stepped up efforts to work with local agencies and groups to provide more education about STD and how to prevent them. Sobolik said her agency continues to pursue opportunities to educate young people at youth centers or other institutions that will allow the topic to be discussed.
Without more aggressive education and prevention efforts, Sobolik said, it will be difficult to slow the spread of infections.
"Now we're seeing that neglecting the issue for several years is leading to a rise in STDs across the state," she said. "When you present people with the information they can understand, they're more likely to make a proactive, positive decision on their own."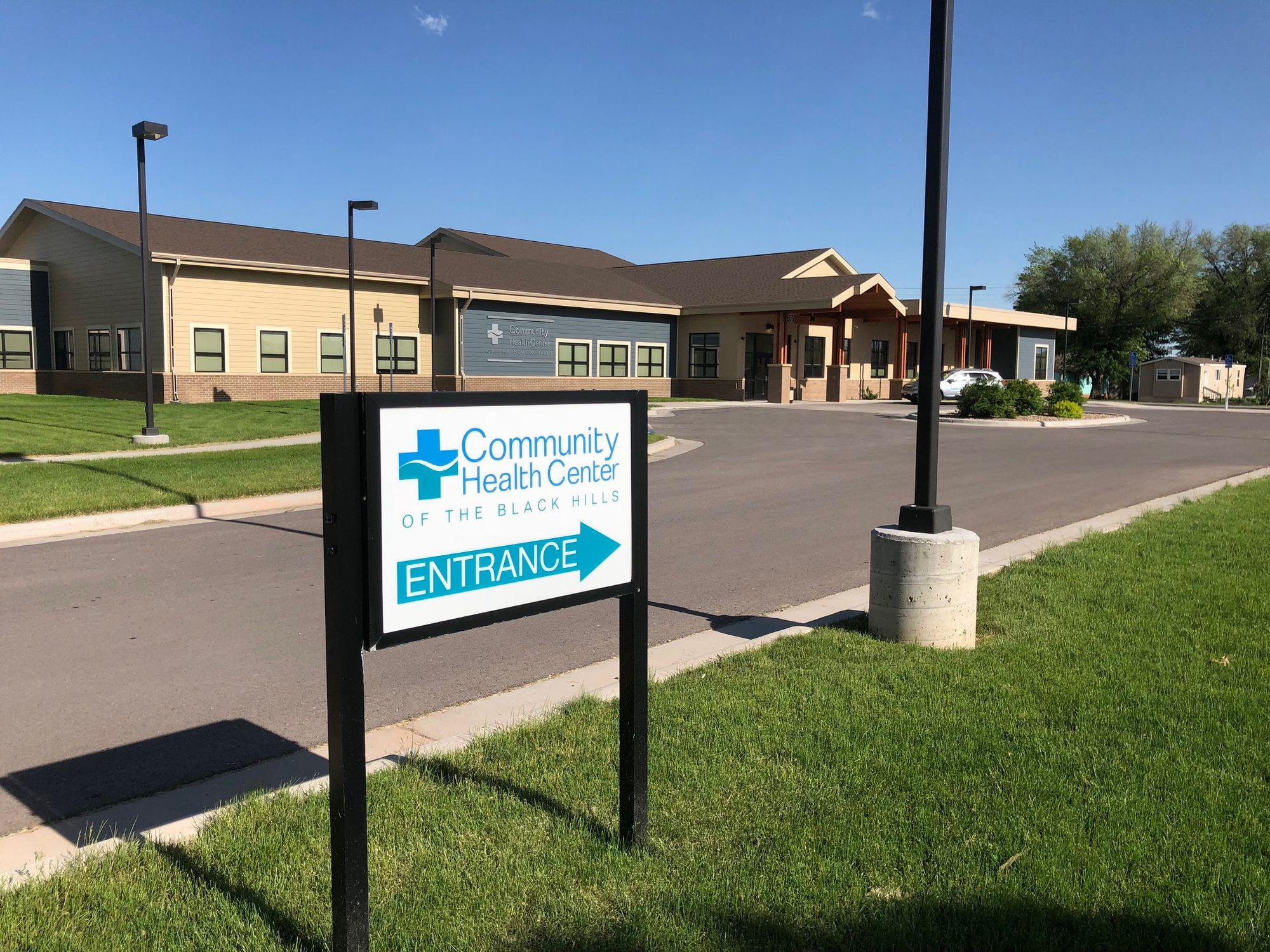 ---
The ABCs of STDS
Here is a primer on sexually transmitted diseases and how to get tested.
High-risk behaviors and symptoms
Participating in any of these high-risk behaviors or exhibiting any of these symptoms are reasons you and your partners should stop having sex immediately and be tested for STDs as soon as possible.
High-risk behaviors include having unprotected sex, having multiple sexual partners, having sex with anonymous partners, using intravenous drugs or having sex with an IV drug user.
Common symptoms of STDs include unusual discharge from sex organs, discomfort during sex, burning, itching or pain in the groin area, a frequent need to urinate, burning or pain during urination or a bowel movement, swelling or redness in the throat, and flu-like symptoms that won't go away.
Staying safe
Abstinence from sex or intimate touching is the best way to prevent the spread of STDs, and monogamy with a committed, STD-free partner is next. Those who engage in sexual activity should look closely at themselves and their partners for symptoms, openly discuss safe sex and the possibility of infection including past sexual history, and use condoms during intercourse. If in doubt, stop all sexual behaviors until speaking with a health professional and receiving a negative STD test.
Resources
State health department STD testing and treatment sites can be contacted toll free in Aberdeen at 866-805-1007, in Pierre at 866-229-4927, in Rapid City at 866-474-8221, in Sioux Falls at 866-315-9214 and in Watertown at 866-817-4090.
Falls Community Health in Sioux Falls can be reached at 605-367-8793. The Alpha Center in Sioux Falls can be reached at 605-361-3500. The Community Health Center of the Black Hills can be reached at 605-721-8939. The state Department of Health can be reached at 605-773-3361. The Great Plains Indian Health Service can be reached at 605-226-7581.