Health
Opioid fentanyl causing spike in overdoses in South Dakota
SPEARFISH, S.D. – Drug dealer Eric Reeder of Spearfish got word in January 2017 that one of his customers was in trouble after smoking the fentanyl that Reeder had sold him.
"I told you only to take one hit every 20 minutes," Reeder texted to the 31-year-old man.
But the warning came too late. The man had already overdosed and was found unresponsive by his mother.
He survived, but two other people who bought the fentanyl derivative from Reeder that month did not: a 38-year-old man and the 23-year-old mother of a young child.
Across South Dakota, families have discovered in the worst way possible what law enforcement officers and medical examiners fully understand: that fentanyl and illicit fentanyl byproducts known as analogs are among the deadliest drugs in the world. And they are now taking lives in South Dakota.
Fentanyl and analogs are often made in clandestine labs by drug dealers. They can be added into other drugs to increase potency and users are often unaware. Just a few grains of the drug can be deadly when ingested or even just touched. The fentanyl and analog products are so potent and unstable that even veteran drug users can be killed on their first use.
"Fentanyl analog is the most deadly, dangerous, lethal substance ever made by mankind," said John Fitzgerald, the state's attorney in Lawrence County who prosecuted Reeder on manslaughter charges that resulted in a 16-year prison sentence in June.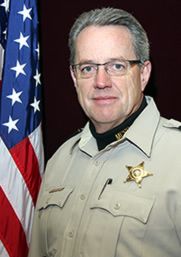 Grains of salt
Officials say methamphetamine is by far the most commonly abused illicit drug in South Dakota and the Midwest. But the opioid fentanyl and its analogs have arrived with a vengeance that has led in part to a quadrupling of drug-related deaths in South Dakota in the past five years. While drugs like meth lead to the slow destruction of lives, fentanyl and analogs are known for their rapid death rate.
"They're absolutely the opposite of somebody who is tweaking on meth and running around with a gun for three days," said Minnehaha County Sheriff Mike Milstead. "Heroin and fentanyl, when we deal with them, it's typically a call to their home or friend's home, and they're curled up in the corner with a needle in their arm and they're dead or they're taking their last breath."
South Dakota Epidemiologist Joshua Clayton said drug-related deaths statewide rose from 8 in 2013 to 33 in 2017; deaths due specifically to opioids including fentanyl and analogs rose from none in 2013 to eight in 2017.
Deaths due to fentanyl have occurred across the state, but mainly in urban areas. Lawrence County, home to Spearfish, Deadwood and Lead, saw the two deaths in the Reeder case and another in June, 2016 when a 24-year-old Lead woman died of a fentanyl analog and heroin overdose, also leading to a manslaughter charge.
Minnehaha County Medical Examiner Kenneth Snell said the first fentanyl overdose death he encountered in Sioux Falls occurred in 2012. Since then, the county has had seven confirmed deaths solely to fentanyl and analogs and four more that included a mix of fentanyl and other drugs.
Snell and others say, however, that the number of deaths is likely much higher because fentanyl mimics morphine in post-mortem blood testing, and its analogs often do not show up in tests at all. Snell said many more non-fatal overdoses are taking place due to fentanyl and analogs, and that law enforcement and medical officials may never know how many occur due to limited testing for the drugs and privacy restrictions on reporting by hospitals and doctors.
Fentanyl is a Schedule II pharmaceutical pain medication legally prescribed only infrequently for post-surgical pain or to late-stage cancer patients. The musician Prince died of fentanyl poisoning in April 2016; autopsies showed a high level of the opioid in his liver, blood and stomach, indicating regular use.
Fentanyl is similar to the pain medication morphine but is 50 to 100 times stronger. Like other opioids, fentanyl reduces pain and creates euphoria by binding to the body's opioid receptors in the brain and driving up the levels of pleasurable dopamine.
Opioid receptors are also found in the part of the brain that regulates breathing, so using too much can slow breathing and eventually stop respiration completely.
"Their breathing slows, slows, slows and just stops," Milstead said.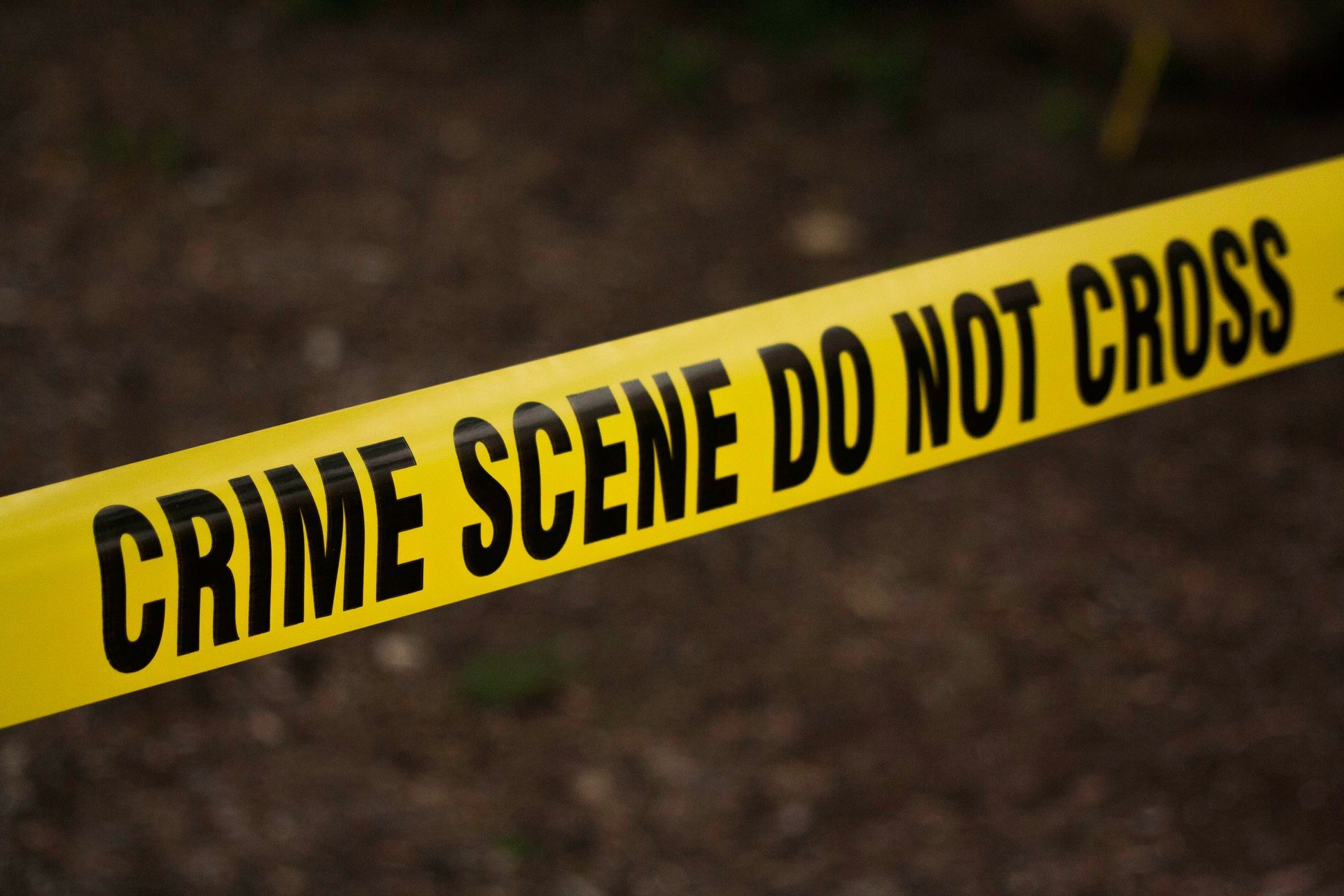 Laced with other drugs
Police and prosecutors have battled the unauthorized use of pharmaceutical fentanyl for roughly a decade. But in recent years, illicit fentanyl and analogs originating in China or Mexico and sent by mail to the U.S. have led to a rash of deaths. The drug is inexpensive compared to other opioids and much easier to conceal. Fentanyl and its analogs are far more deadly than other opioids because smoking or injecting even a tiny portion of a gram – far less than a dose of other illicit drugs – can kill a user.
"When it comes to the difference between a dose of fentanyl and a lethal dose of fentanyl, you're literally talking about two or three grains of salt being the difference between life and death," said Matt Barden, special agent in charge at the federal Drug Enforcement Agency office in St. Louis.
Fentanyl and analogs are powders, which are typically smoked or liquified and then injected. They are highly addictive and often mixed with heroin or other drugs to heighten their depressant effects. That allows drug dealers to boost the potency and cost of their drugs to create more addicts and make more money, said Barden, who was recently named head of a new DEA field office that will open in Omaha this year and include the Dakotas in its jurisdiction.
"There's not a drug out there that is not being laced with fentanyl. Methamphetamine, heroin, we've even had marijuana seizures that had a dusting of fentanyl," Barden said. "This is their business, and their desire is to put a very potent product out on the street to get users hooked and create a customer for life."
Fentanyl and analogs are far more addictive than other opioids, so even if they understand the inherent dangers, users can't stop.
"With this stuff, you don't experiment; just once and you're there and you're not going to stop," Milstead said. "I tell people over and over again, if you've got somebody who you think is addicted, it's going to kill them."
Uncertain components and potency
Snell, who is responsible for determining the cause and manner of deaths in Minnehaha County, said he and others in his field are constantly trying to keep up with the tweaks made to fentanyl analogs by manufacturers. Often, the homespun chemists who make the drugs in clandestine labs or in residential basements will change one molecule to exclude the drug from existing drug laws or to heighten its potency.
Fentanyl analogs are far more dangerous than other street drugs because the manufacture and use are completely unregulated and the strength is frequently underestimated.
"It's one of those situations where people aren't realizing what they're getting," said Snell. "A lot of this fentanyl is being made in labs that are just kind of out there, and one of their goals is to constantly keep tweaking the drug so it can't be detected."
That leads to a wide range of potency and unknown potential effects on the users.
Fentanyl's combination of high potency, addictive properties and unreliable ingredients makes it a drug that can quickly take the life of a first-time user or a long-term addict who has used hard drugs for years.
When fentanyl or analogs are added to heroin or other drugs, it creates a major unknown for the user, who likely has developed a basic sense of how much heroin they can use and not overdose but who may not know how much fentanyl is in the heroin or if it is present at all.
"If you use this, you're gambling with your life," Milstead said.
Given the uncertainty surrounding illicit fentanyl, there's no safe way to use the drug or its analogs, said Casey Kenrick, an undercover drug detective with the Pennington County Sheriff's Office.
With tattoos on his arms, a baseball cap worn backward and a free-flowing style of speech, Kenrick can easily blend in with the people he's monitoring or trying to arrest (he uses a pseudonym when in the field.)
His experience on the streets has given him a keen sense for the deadly nature of fentanyl and analogs and how they are processed and used.
Kenrick said that many South Dakota drug users are fearful of syringes, so heroin and fentanyl are frequently smoked.
When a drug dealer receives fentanyl or analogs in the mail, he said, they typically mix it in heroin by heating the solid tar heroin until it is soft and then dusting and folding in the fentanyl or analog powder. But while pharmaceutical labs that handle fentanyl may mix the powders for hours to ensure safe dispersion, a drug dealer is unlikely to be as careful.
"If you've got Johnny Franco in his underwear on his living room table cutting fentanyl into heroin, he's just going to eyeball that," Kenrick said. "And he doesn't even know what he's putting in there because chances are he has no idea what he got from China to begin with."
That combination of improper mixing and unknown potency, Kenrick said, can lead to "hot spots," or portions of the mixed drug that are far more potent and deadly than the rest.
If two people buy the same product from the same dealer at the same time, they can have two dramatically different outcomes, Kenrick said. "I get a chunk, you get a chunk, and I get high and you get killed."
While most of his efforts are focused on fighting methamphetamine, and trying to bust those at the trafficking level, Kenrick said he and his colleagues on the multi-agency Unified Narcotics Enforcement Team are fully aware of the inconsistent but often deadly properties of illicit fentanyl and analogs.
"You literally have no idea what you're getting, or how much," Kenrick said. "From production to final use, that drug has changed hands multiple times, so you might trust the person you bought it from, but that has nothing to do with it in the end."
In the fatalities in Spearfish, Reeder told police he ordered his drugs on the dark web – a secret side of the internet where illegal activity takes place – and received a one gram package of fentanyl analog in the mail. According to court documents, he then tried to divide the gram into 100 individual hits that he sold to customers throughout the Northern Black Hills, once trading some of the analog for a gram of marijuana.
Kenrick said a gram of analog powder is about the same size as a packet of sugar, making it nearly impossible to accurately divvy up into 100 consistent doses.
Kenrick said ordering fentanyl or other chemicals from China is fairly simple, and that in some cases, the seller will resend to the customer the equivalent of any packages that are seized by American customs agents.
Use of the drug is not limited to smoking or injecting, he said. In one recent case, a group of dealers spread from Pierre to Rapid City were peddling fentanyl and analog that had been mixed with saline and packaged into nasal inhalers typically used to fight allergies.
"When it comes to the difference between a dose of fentanyl and a lethal dose of fentanyl, you're literally talking about two or three grains of salt being the difference between life and death," – Matt Barden, special agent in charge at the federal Drug Enforcement Agency office in St. Louis.
Arrival in the Midwest
In addition to an increase in overdose deaths, several signs point to an increase in the presence and use of fentanyl and analogs in South Dakota and the Great Plains.
In June, 2017, a 19-year-old Chamberlain man was arrested after police found him with 20,000 fentanyl pills with an estimated street value of $500,000.
Barden, of the DEA, said federal agents have made a handful of major seizures of fentanyl and analogs on Midwest highways and at train stations in the past year. That includes a bust in Kearney, Neb., in April in which officers patrolling Interstate 80 found 118 pounds of fentanyl in a semi, an amount that officials said could kill 27 million people.
That followed a bust in Omaha in October when a man was arrested carrying 30 pounds of pure fentanyl in a suitcase.
On May 28, Minnehaha County Sheriff's officers attending to a vehicle stalled on Interstate 29 near Dell Rapids discovered two pounds of fentanyl and eight pounds of heroin in a secret compartment in the pickup. A 38-year-old Minneapolis man was arrested in that seizure.
While the interstate 29 and 90 corridors are frequently used by drug couriers passing through South Dakota, the seizures across the Great Plains are raising concerns that fentanyl and analogs are moving westward from the stronghold areas in the eastern U.S.
"It's here and we're seeing it, and unfortunately this was just one courier heading through among how many I don't know," Minnehaha County Sheriff's Captain Jason Gearman said of the recent seizure. "To see this amount, it's alarming."
The DEA issued a nationwide alert in March, 2015 to make police agencies across the country aware of the increase in fentanyl and analog seizures, use and deaths. Some states are experiencing a fentanyl epidemic, including Pennsylvania which had 200 confirmed fentanyl overdose deaths in a 15-month period a couple years ago.
In October, 2015, the Centers for Disease Control and Prevention released its own dire report on fentanyl and analogs, warning law enforcement and health agencies to be on the lookout for the drug and its effects. The CDC bulletin noted that the number of states reporting significant increases in fentanyl and analog seizures had jumped rapidly in 2014-15. The report noted the westward march of the drug, with Ohio taking over the top spot for fentanyl seizures and seeing a dramatic spike in overdose deaths from 92 in 2013 to 514 the following year.
A record 64,000 people died from drug overdoses in the U.S. in 2016, according to the National Institute on Drug Abuse. Abuse of prescription pills remains a major factor, but the largest spike resulted from overdoses involving fentanyl and analogs, which accounted for about 20,000 of those deaths, the agency said.
---
Drug-involved deaths in S.D.
Illicit drug overdoses (includes primarily meth, heroin and tentanyl analogs):
2017: 33
2016: 23
2015: 16
2014: 15
2013: 8
Illicit opioid overdose (includes primarily heroin and fentanyl analogs):
2017: 8
2016: 7
2015: 3
2014: 2
2013: 0
Source: South Dakota State Epidemiologist
---
Police heighten response
For the past few years, police agencies across South Dakota have slowly been outfitting officers with Narcan, an easily administered dose of naloxone that can counter the effects of opioids and save a person who is overdosing.
The use of Narcan in eastern South Dakota has risen along with the spike in opioid overdoses, Milstead said. With the arrival of highly potent fentanyl and analogs, however, officers are increasingly carrying Narcan doses to protect not only those who are overdosing but also themselves.
In several cases across the country, officers who encounter powdered fentanyl and analogs have been sickened due to breathing or even touching the drugs, which are transdermal. Many agencies, including those in South Dakota, have stopped the process of field-testing of unknown drugs, in which officers determine probable cause to make an arrest by testing a small amount of a drug in the field to see if it is illegal.
Recently, Milstead outfitted his deputies with an app on their cell phones that allows them to better track overdoses and the causes in real time. The OD Mapping feature, developed by police in Baltimore and Washington, D.C., enables officers to quickly record a few key facts about an overdose in order to allow for improved tracking of trends. Milstead said he hopes to launch the app on a more regional basis in the near future.
The Sioux Falls Police Department announced in June that two more officers will be assigned to its Narcotics Crime Unit in order to battle the drug epidemic at the both the level of the user and at the level of the "kingpins" who sell the drugs.
Milstead said police, health officials and family members must all be on the lookout for signs that someone is using fentanyl or analogs because the drugs do not offer many second chances.
"We've never dealt with anything as deadly as this, and the U.S. has never dealt with anything as deadly as this," Milstead said. "If you have a loved one who is addicted to drugs like this, it could be a death sentence, so you have to get help."