Education
South Dakota colleges look to raise graduation, placement rates
Each year, an average of nearly 700 out-of-state students who graduate from a public South Dakota university choose to work and live in the state after graduation. State leaders hope to increase that number.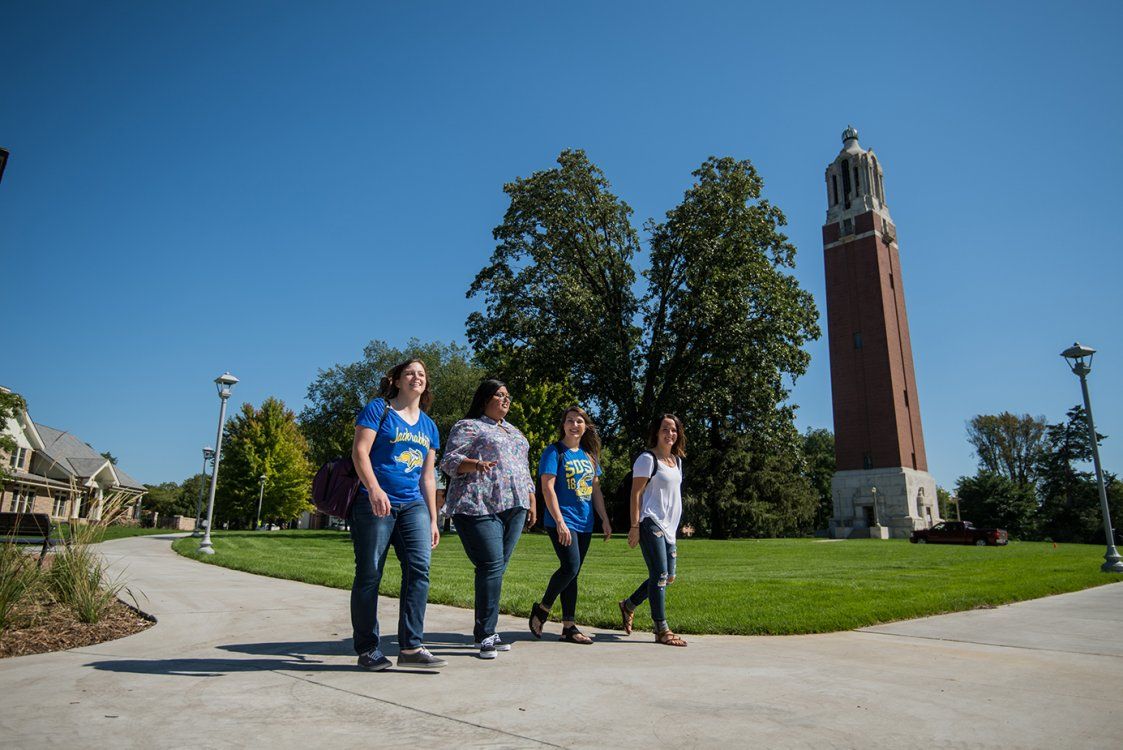 Each year, an average of nearly 700 out-of-state students who graduate from a public South Dakota university choose to work and live in the state after graduation. State leaders hope to increase that number to help fill the estimated 29,000 jobs currently available.
Northern State University graduate Madi Filber was one of those who stayed in the state after graduating, exchanging her Wisconsin license for South Dakota residency this summer.
Filber, who is from West Bend, Wisconsin, graduated in May with a bachelor's degree in English and a minor in digital media. Three months later, she works in the office of an auto shop in Aberdeen and plans to pursue freelance editing in the future.
"I just kind of like the area, and I really like the life that I built out here," Filber said.
More: South Dakota universities look to strengthen enrollment through affordability, accessibility
Postsecondary education institutes across South Dakota hope other out-of-state students find that same desire to stay in South Dakota after graduation.
With the high number of job openings in the state, many South Dakota universities are striving to raise graduation rates and the number of students who stay in the state after receiving their degree.
Placement rates vary by South Dakota college
Filber said while she isn't working full-time in the field she received a degree in, she likes working in the office of the auto shop.
"It's stuff that I actually enjoy," she said. "I love it."
The most recent data in the 2023 Board of Regents Factbook shows that nearly 51% of students who graduated from one of the Board of Regents' six universities in the 2020-2021 school year secured jobs and stayed in South Dakota after graduation.

At the state's four technical schools, 87% of students who graduated in 2021-2022 were working in South Dakota or continuing their education six months after graduation, according to a report from the state's Board of Technical Education.
Mount Marty University, a private college in Yankton, sees roughly 70% of its students stay in South Dakota after graduating, said Katie Harrell, ​​the school's vice president for student success and Title IX coordinator. Nearly 20% of those graduates stay in the Yankton area, she said.
Graduation rates on the rise in South Dakota
Placing more South Dakota college graduates into the state's workforce begins, in part, with increasing the number of students who graduate from a school in the state.
The Board of Regents, which governs the state's six public colleges, has seen the percentage of students who graduate within six years increase by 5.3% since 2012, according to SDBOR Factbook data. In 2022, the graduation rate reached 59.4%.
In 2022, Iowa public colleges hovered around a 72% graduation rate, according to Iowa Regents data. The North Dakota University System sat at a 60% graduation rate that year while the Montana University System reached 52.9%.
Mount Marty University has held an average graduation rate of 60%-65%, Harrell said.
"It's always a goal to have those numbers higher, but historically, we're kind of monitoring that in a way that we're consistent and not necessarily kind of dipping up and down," she said.
Roughly 66% of first-time students who enrolled full-time at one of South Dakota's technical schools in 2018 graduated within three years, according to a 2023 priorities report from the board.
The push to increase South Dakota's graduation rates will strengthen in the coming years.
Gov. Kristi Noem sent a letter to the Board of Regents in May, spurring it to increase the graduation rate at the six regents schools to 65% by 2028.
"Our goal that we previously had was 64% by (2027), so yes, 65% by 2028 tracks with our goal and the direction that we're hoping to head," said Nathan Lukkes, the executive director and CEO of the Board of Regents.
Scholarships pave the way to affordability and South Dakota jobs
Helping students reach graduation and a career in South Dakota requires education to be both accessible and affordable.
Lukkes said finances and affordability rank as one of the most common factors that the Board of Regents hears as students' reasons for dropping out.
According to a Gallup and Lumina Foundation report from 2022, more than half of adults who have unenrolled in college say the cost has prevented them from continuing their education.
A scholarship funded by First Premier Bank, the state of South Dakota, Avera Health and Sanford Health works to ease some of that financial burden while also encouraging students to stay in South Dakota post graduation.
South Dakota students who demonstrate financial need on the Free Application for Federal Student Aid (FAFSA) form and plan to attend a college in the state are eligible for the Freedom Scholarship, which was established in 2021.
In the 2022-2023 academic year, 1,275 students at Board of Regents universities received an average of $3,446 through the Freedom Scholarship, according to the 2023 SDBOR Factbook.
"That's a game changer in terms of low-income, high needs students and really bridging that gap to make higher education attainable and really to help them to see an affordable pathway to getting their degree," Lukkes said.
However, the financial assistance comes with a price.
Recipients must commit to live and work in the Mt. Rushmore state for a minimum of three years after their college graduation. If they fail to do so, the scholarship will become a loan with a 4% fixed interest rate.
The Build Dakota Scholarship employs similar requirements.
Students enrolled full-time in a high-need industry program at one of the state's technical colleges can receive funding for their program expenses if they agree to work in their field of study in South Dakota for a minimum of three years after graduation.
Last year, Mount Marty University students received an average of $22,000 in financial aid, said Greg Franz, the school's associate vice president for enrollment management and marketing.
"The average cost really doesn't look that much different than a state school in South Dakota," he said.
Increasing grad rates could be easy
The roughly 40% of students not reflected in South Dakota's average graduation rate typically transfer to an institution outside of the board's six universities, stop going to college and enter the workforce, or take a gap year, Lukkes said.
"It's tough to really pin down where exactly all of that 40% is going, but that's certainly something that we continue to focus on and try to get better data and track people, so we can figure out and identify what are the barriers, what are the obstacles, and how can we help to address that and keep them enrolled," Lukkes said.
Lukkes said easy solutions exist for raising graduation rates at the Board of Regents universities, but they would not be in the best interest of providing education opportunities to all South Dakotans.
"We are effectively an open access system, if you will, in terms of we don't have terribly stringent admission requirements," Lukkes said. "At one of our institutions, we would try to accept every student that is academically prepared and wants to pursue post secondary education."
Among other criteria, students are eligible for admission at South Dakota State University if they achieve an ACT score of 18 or a high school GPA of 2.6, according to SDSU freshman admission requirements.
In contrast, elite private institutions with higher admission standards may show increased graduation rates, Lukkes said.
According to the U.S. Department of Education's College Scorecard, the University of Notre Dame, a private college in Indiana, has a graduation rate of 97%.
Labor market open for business
Efforts to improve graduation rates contribute to filling the need for more members in the state's workforce.
In July 2023, South Dakota had 38,127 job openings. North Dakota had 13,645 online job openings in July and Montana had 17,469 openings posted to MontanaWorks.gov in June.
According to the South Dakota's Department of Labor and Regulation, some of the occupations with job openings in June included:
Health care practitioners and technical occupations with 6,115 openings
Educational instruction and library occupations with 840 openings
Business and financial operations occupations with 808 openings
Architecture and engineering occupations with 756 openings
Nursing, health care, engineering, business, agriculture and computer science rank among the top graduating degrees at South Dakota schools, Lukkes said.
"So I think we're addressing the workforce needs. We certainly have some challenges. We're getting students into the right programs, and we just need to keep doing more of it," he said.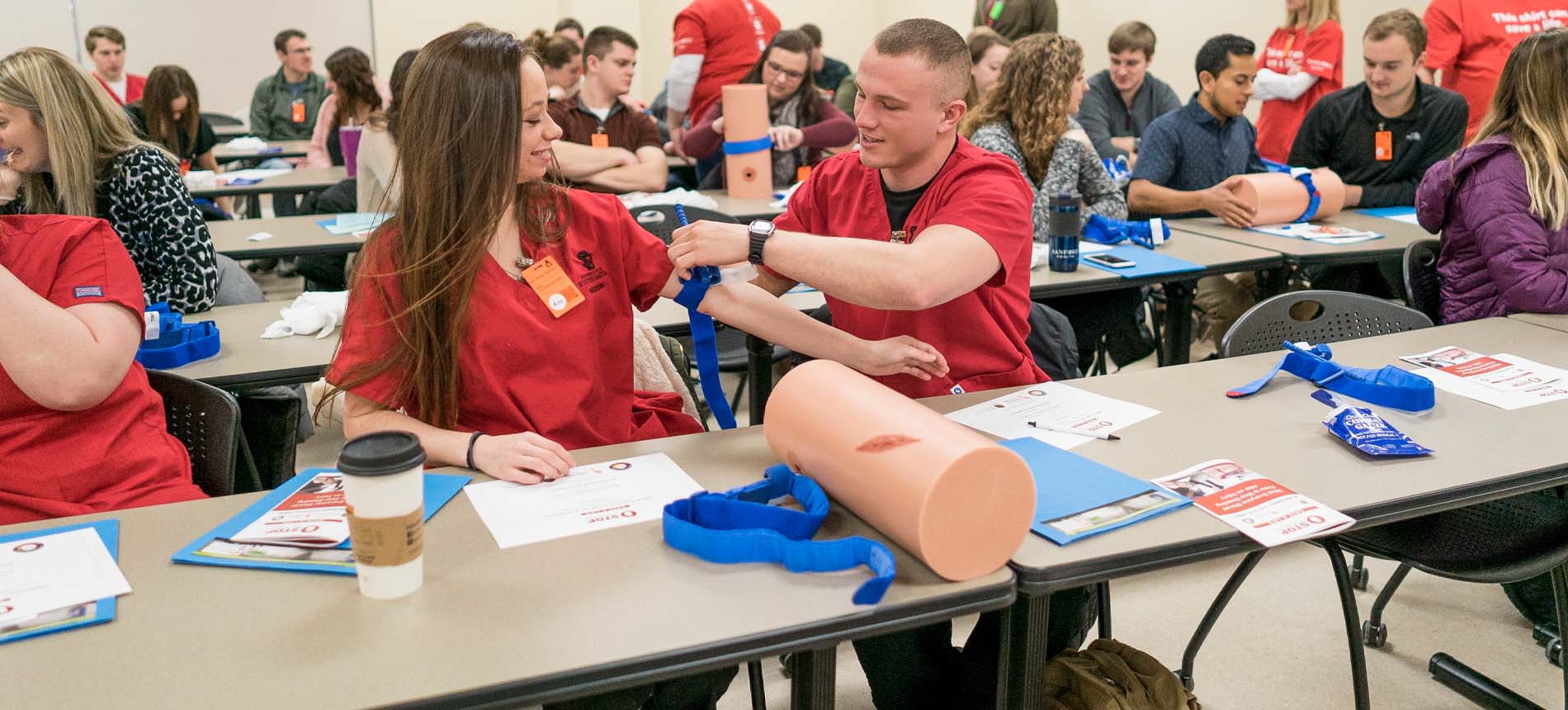 Slotting students into nursing positions in the state is an ongoing challenge for South Dakota's universities.
Lukkes said South Dakota loses many nurses to surrounding states, such as Minnesota and Colorado. On average, South Dakota registered nurses bring home about $24,500 less per year than the national mean of $89,010 according to the U.S. Bureau of Labor Statistics.
With the demand for nurses not showing any signs of slowing down, he said South Dakota's universities need to continue to overproduce nurses.
In 2020, 948 students graduated from a registered nursing program, according to the South Dakota Board of Nursing. About 67% of those graduates received South Dakota licenses. There are nearly 900 annual nursing job openings in South Dakota, according to the 2021 South Dakota Workforce Report.
Keeping students in South Dakota
Internships act as a valuable tool in making students residents of the state after graduation, as they often become full-time positions, Harrell said.
Lukkes said internships allow students to build relationships with employers and learn about the opportunities that await them in South Dakota.
"If we get students in the door, we get them in South Dakota," Lukkes said.
The Board of Regents and the state's Department of Education also recently rolled out the Dakota Dreams program, which works to prepare, educate and inform students on career choices, Lukkes said.
The program's website provides resources for college prep, such as online tutoring for K-12 students and career exploration summer camps. Dakota Dreams also offers assistance in budgeting and paying for college.
"We have students from all walks of life, you know, all corners of the globe and our country, and they have unique challenges," Lukkes said.
The six Board of Regents schools also have opportunity centers, which are spaces that connect students to campus resources that provide academic, social and financial support.
"Making sure that students know where they can go and that they're getting connected and assisted with whatever their challenges might be on campus to help keep them on campus and get them across the finish line with the degree," Lukkes said.
Mount Marty University established a Center for Academic Excellence that offers "peer and professional support" in the forms of tutoring, disability services, graduate school preparation and more.
"We know these students. We know them pretty intensely in terms of who they are, where they come from, and we're able to kind of address individual needs that way, rather than just kind of a student on a roster for a class," Harrell said.