A trend of surging domestic migration to South Dakota that began during the COVID-19 pandemic could put the state's total population above 1 million residents as early as 2030.
That growth pattern runs counter to other Midwestern states and highlights the fact that more people are moving to South Dakota than leaving, and that women in the Mount Rushmore State are giving birth at a greater rate than the national average.
"It's a significant trend," said Augustana University economics professor David Sorenson, who published a study showing the state's population spikes came despite a sharp increase in deaths during the pandemic in 2020-21.
Net migration between July 1, 2021, and July 1, 2022, and a nation-leading fertility rate were the main reasons South Dakota ranked fifth in percentage of population growth (1.5%) among U.S. states during that span, Sorenson said. The only states with larger percentage increases were Florida, Idaho, South Carolina and Texas, according to the U.S. Census Bureau.

As a region, Midwest states averaged negative 0.1% population growth from 2021 to 2022, and South Dakota's growth rate during that span is nearly four times higher than the national rate of 0.4%.
If that trend continues, Sorenson estimates that in seven to eight years South Dakota will leave the group of five states (and the District of Columbia) that have not exceeded the 1 million population mark: South Dakota, North Dakota, Alaska, Vermont and Wyoming.
Jared McEntaffer, CEO of the Dakota Institute, a nonprofit economic research and analysis organization in Sioux Falls, said the trend will likely last even if some of those moving from different states did so for pandemic-related reasons, such as fewer restrictions in South Dakota under Republican Gov. Kristi Noem.
Some of the biggest migration gains for South Dakota, according to Internal Revenue Service data from 2020 to 2021, came from Democratic-controlled states such as California (net increase of 1,669), Colorado (955) and Minnesota (906). For comparison, the net gain from those states pre-COVID (2018-19) was 691 for California, 250 for Colorado and 12 for Minnesota.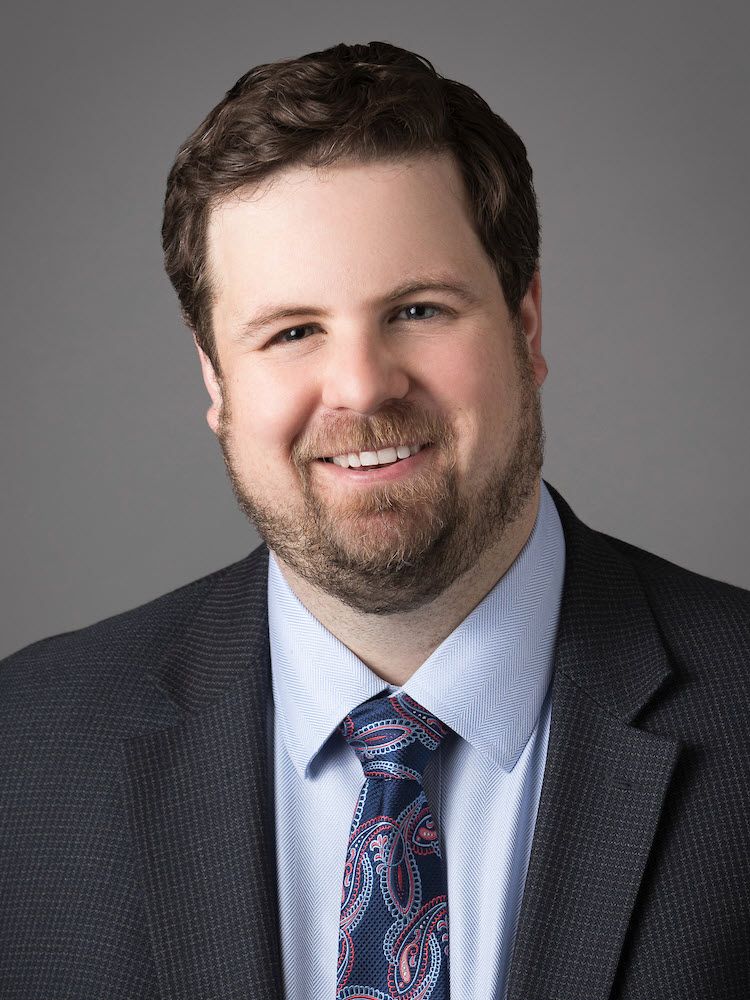 "I would not be surprised if net migration stayed higher for a number of years, especially if South Dakota is able to start attracting a greater number of Minnesotans," said McEntaffer, a former economics professor at Penn State University.
South Dakota leads nation in total fertility rate
South Dakota's total fertility rate, which calculates birth rates from different age groups to estimate how many children a typical woman would have, was 2.07 in 2021, which ranked first in the nation, according to the Centers for Disease Control and Prevention. The national average was 1.7.
Sorenson noted that South Dakota was the only state to have a total fertility rate close to the replacement rate of 2.1 children per woman. Replacement rate is the level at which a population replaces itself from one generation to the next, not counting migration.
South Dakota's fertility rate is partly explained by the state's relatively high Native American population of 8.6%. From 2018 to 2020, the number of live births per 1,000 women among Native Americans in South Dakota was 104.7, compared to 65.3 for whites.
Sorenson points out that population growth is measured by natural increase (births minus deaths) and migration data. His study showed that South Dakota deaths varied between 6,782 and 8,015 between 2000 and 2019 before "shooting up nearly 25% to 9,867 in 2020-21 and remaining at a relatively high 9,231 in 2021-22."
The South Dakota Department of Health estimates that 3,231 individuals have died with COVID-19 infection in South Dakota as of June 19, 2023.
The pandemic initially slowed movement from state to state, with South Dakota's net migration slightly negative in 2019-20. In 2021 and 2022, however, the state gained more than 6,000 new residents each year, a rate greater than Iowa, Nebraska, and Minnesota.
"South Dakota has outperformed these neighboring states in virtually every year since 2003," Sorenson wrote in his study. "For most of that time, Iowa, Nebraska and Minnesota had negative net migration, with Iowa and Nebraska's worst years coming around 2000 and Minnesota's occurring in the most recent two years."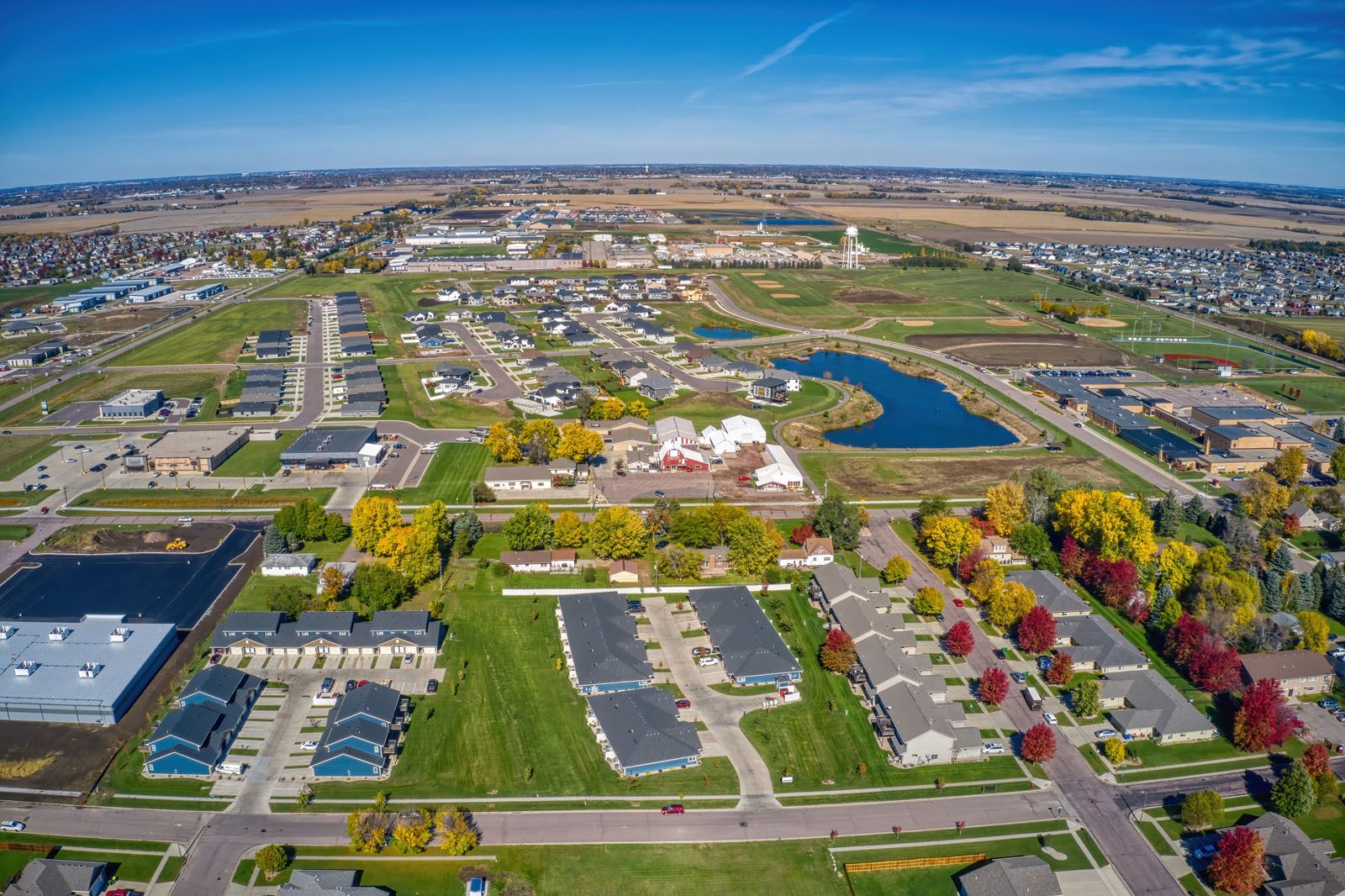 Sioux Falls' transformation sparks metro growth
From 1930 to 1990, South Dakota's average decade population growth statewide was 0.2%, including decreases in the 1930s and 1960s. The state grew by just 0.8% from 1980 to 1990, bringing the population to 696,004.
Sioux Falls' changing identity and economy in the 1990s helped move the needle, spurred by Citibank's decision in 1981 to move its credit card operation to South Dakota's largest city to capitalize on bank-friendly usury laws.
Sioux Falls, touted by Money Magazine in 1992 as the best place to live in America, transitioned from an agriculture-based economy to a burgeoning financial center and health care hub, heralding its affordability and open spaces on the way to staggering growth.
For the next three decades, the state averaged 8.5% population increases, moving from 754,844 in 2000 to 816,193 in 2010 and 887,799 in 2020.
Much of that was fueled by Minnehaha County, which averaged 10-year increases of 16.9% during that span. But many of the same motivations that led people to move to South Dakota spurred growth to the "suburbs" of Lincoln County, which consisted of just 15,427 residents in 1990 and has now surpassed 70,000, with average decade growth of 62.9% from 1990 to 2020.
Lincoln County's population grew by 8.2% from 2020 to 2022, compared to 4.6% for Pennington County (Rapid City) and 3.3% for Minnehaha. It ranked 23rd among all U.S. counties with a 4% increase in housing units from July 1, 2020, to July 1, 2021, according to the Census Bureau.
"A lot of that (Lincoln County) growth is obviously spillover from Sioux Falls," said Sorenson. "But when you look at communities like Harrisburg and Tea, they're also serving as independent magnets for people who want to be in a metropolitan area but appreciate more of a small-town living environment."