Business and Development
On China trade, South Dakota farmers face an 'uneasy balance'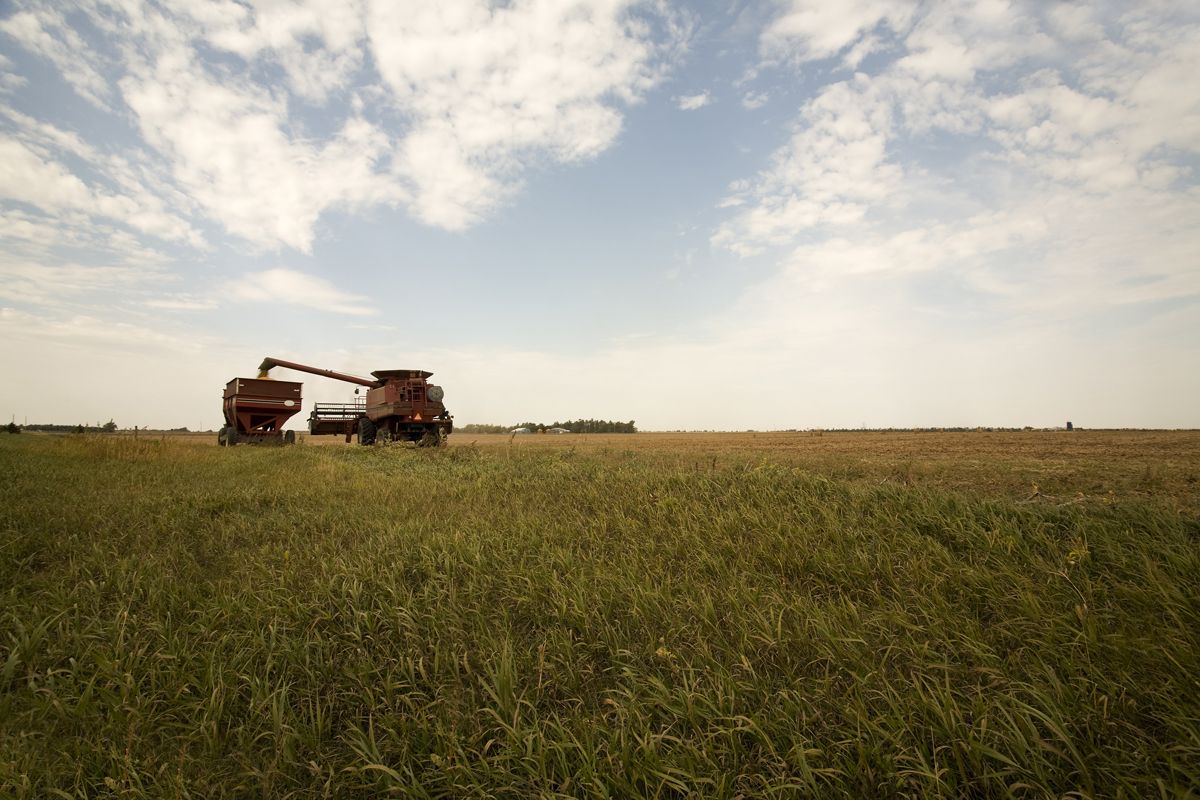 As political apprehension over the U.S.-China relationship rises, South Dakota farmers find themselves forced to think more globally and find a way to support American national security interests while protecting their own need to make a living.
On the one hand, South Dakota farmers want to maintain their industry's existing relationship with China, which represents the state's largest international importer of South Dakota agricultural products.
In 2022, China spent roughly $1.4 billion a year to purchase soybeans, dairy products and meat raised in the Rushmore State.
More from News Watch: Nonprofit aims to help South Dakota businesses sell products internationally
"Pork is their main protein source, and they're very large consumers of pork, so we're very concerned about the trade relationship we have with them," said Glenn Muller, director of the South Dakota Pork Producers Council. "China is one of our major markets we look to, along with Japan and Mexico, so we're very concerned about maintaining those markets."
At the same time, farmers are aware of the increasingly strong rhetoric among U.S. government officials to keep America safe from Chinese interventions, be it from spy balloons floating across the skies, by social media platforms like TikTok, through threat of cyber attacks and even potential military aggression.

Farmers who want to keep a strong trade relationship with China also support efforts by national and state politicians to talk tough and increase restrictions on the ability of the communist country to buy land, run businesses or make other inroads into American life, commerce and security.
"We realize our governments are having issues, real national security issues, and we totally understand that those need to be addressed," said Jerry Schmitz, director of the South Dakota Soybean Association.
Soybean growers, whose product is the top commodity shipped from South Dakota to China each year with a value of $1.2 billion, are trying to toe a fine line in supporting their government while also feeding the world – and their own families at home, he said.
"We certainly need to protect our country first. However, we're also selling a product to feed China's people, and we see that people are different from their government," Schmitz said.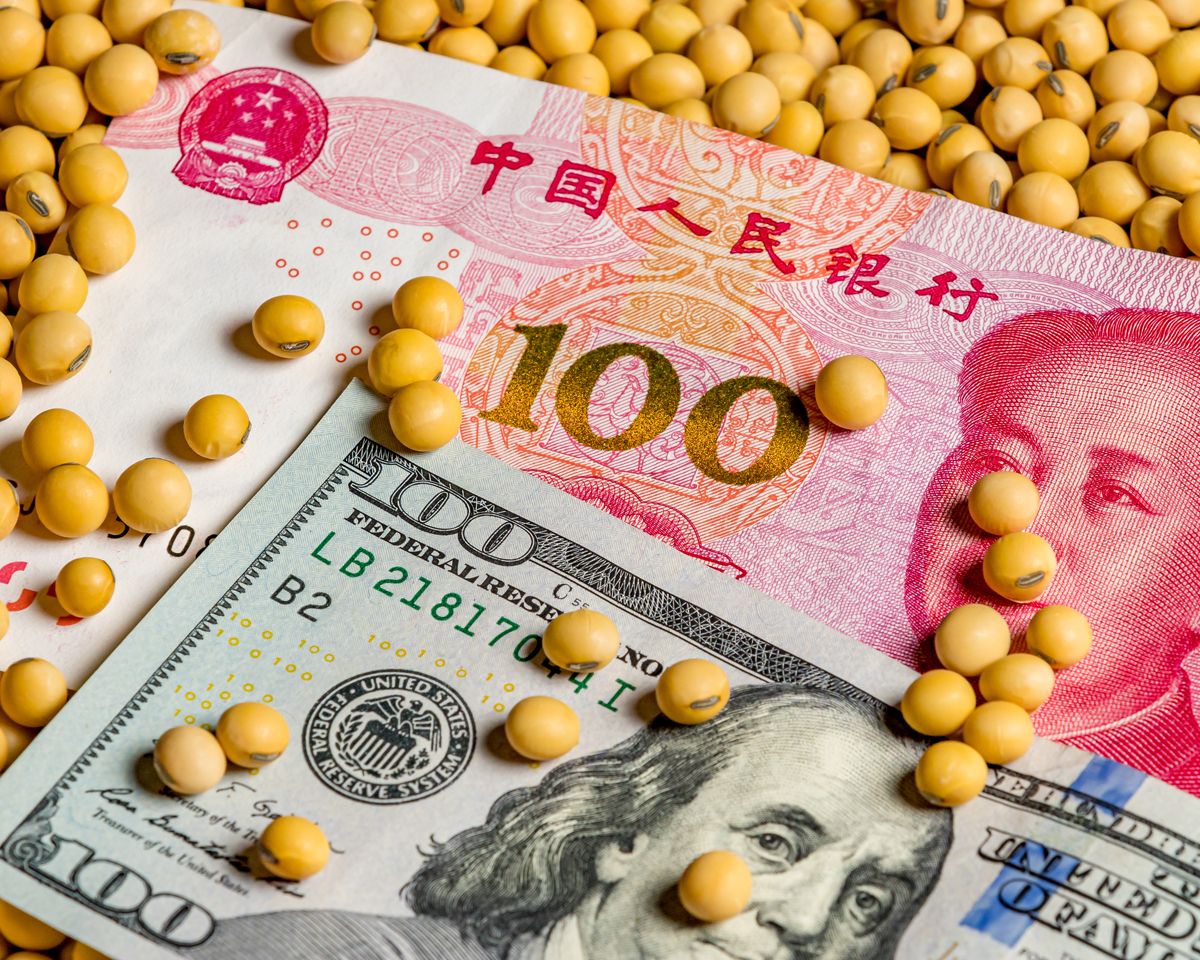 Billions of dollars in play for China trade
Overall, South Dakota exports about $6.7 billion worth of goods and services to foreign countries each year, about $5 billion of which is from agricultural products.
China remains a critical market for numerous South Dakota goods and services, serving as the top export destination for goods produced in the state and as the third-largest importer of services originating in the state, according to the U.S.-China Business Council.
In 2022, about 28% of goods produced in South Dakota were sold to China, and 5% of global services exports headed there that year, the council reported. South Dakota saw a 14% increase in goods sold to China from 2020 to 2022, the council said.
The top exported goods to China that year were soybean oils, seeds and grains, with $1.2 billion in sales, followed by dairy products ($30 million), medical equipment ($24 million), paper products ($16 million) and meats ($13 million.) The top services provided by South Dakota to China were credit-related services with $28 million in annual sales, followed by other financial services ($25 million.)
Volatility evident in pork market
South Dakota pork producers were provided an example in the volatility of international markets over the past few years.
Hog farmers in South Dakota and across the U.S. saw a boost in export levels to China over the past three years or so as the Asian country battled a devastating outbreak of African swine fever in its own hog farms, Muller said.

But of late, China has rebuilt its internal pork production, which has reduced the need for foreign imports, including pork from South Dakota, he said.
"They had to import more products to supply the protein needs for their consumers because they lost most of their herd," Muller said. "But since they've rebuilt their herd, there's less reliance on imports."
The U.S. pork industry exports about 27% of its total production of pork, with top markets in China, Japan and Mexico among others, Muller said. South Dakota is home to about 800 pork farms that produce about 3.1 million hogs a year, he said.
The South Dakota agriculture industry is aware of and concerned about the growing anti-China political rhetoric that has arisen in the U.S. in recent years, including by Gov. Kristi Noem, he said.
The governor included China on her list of "evil foreign governments" that the state should not contract with and also banned state use of Chinese-owned Tiktok. Noem and U.S. Sen. Mike Rounds have also sought to limit Chinese ownership of land in the U.S.
"The largest risk to America's security is posed by the Chinese Communist Party – including to our financial security," Noem wrote in August to the investment firm Vanguard, urging the company to divest from China in one of its largest international funds.
One example of the complicated relationship with China is that while Noem and others are working to limit Chinese influence, the country is home to the meat producing conglomerate that owns Smithfield Foods. It operates a large pork processing plant in Sioux Falls that serves producers across the region and employs about 3,700 people.
Chinese investors seek stability
The challenge of balancing those competing concerns with China is readily apparent when Chinese buyers visit and speak with South Dakota producers, Schmitz said. Those buyers want to know that if they begin trade with South Dakota that they can rely on the relationship to remain stable and provide a consistent flow of food products.
"This is a way to have a toe in the door, and while we do get questions from Chinese folks about why the rhetoric is so harsh, we feel it's against their government and not their common people," he said. "So, in terms of our relationships with customers, it is a concern, but also, we want to make sure we maintain the communication back and forth so we can curry favor with that nation."
The national security concerns over the U.S.-China relationship are bipartisan in nature and partly originate within concerns that the trade relationship between the two nations has not been as positive for the U.S. as it has for China, said Luke Lindberg, CEO of South Dakota Trade, an organization formed this year to bolster state trading options.
The continued concerns make it likely that some type of shift in America's trade relationship is imminent, he said.
"The U.S.-China relationship is undoubtedly the most frequently talked about or discussed trade matter at this time," Lindberg said. "There's a largely bipartisan consensus in Washington that the existing U.S.-China relationship over the past several decades hasn't yielded the results that the U.S. would consider to be positive, so there needs to be a change in that relationship to level things out or a full reset."
South Dakota Trade hosted an event in Sioux Falls on Aug. 23 called the Midwest Agricultural Export Summit, which included a session on U.S.-China trade relations.
The world beyond China trade
Lindberg said volatility in the ongoing trade relationship with China was shown in a 25% decrease in U.S. imports from China in the first half of 2023, which could also result in a decrease in U.S. exports to China.
"China is looking elsewhere to procure their commodities," he said. "They're actively looking for alternative suppliers, and we at the same time need to be looking at alternative buyers."
Those target markets for expanding South Dakota trade goods are likely to include Mexico, already a strong trade partner, as well as newer markets in Africa and East Asia, Lindberg said.
"As our relationship (with China) frays, there is a need for us to have other market opportunities to sell our goods around the world," he said. "We need to be able to help build and foster new relationships around the world that build resilience in our export markets."
South Dakota Trade has planned its first international visit with a planned trip to Mexico by Lt. Gov. Larry Rhoden, state Agriculture and Natural Resources secretary Hunter Roberts and representatives of the soybean industry, Lindberg said.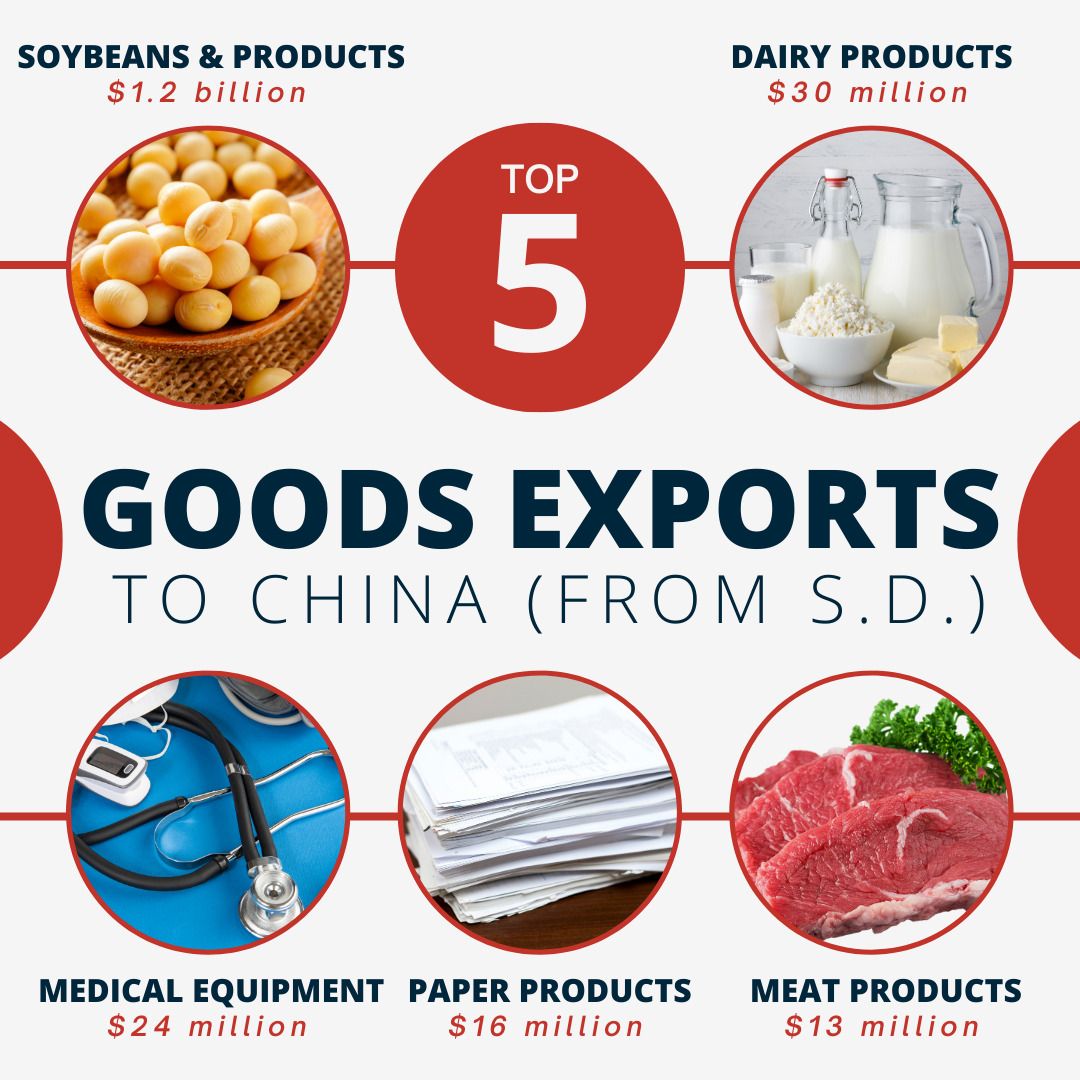 China trade wars painful for producers
Previous attempts to gain political advantage over a country by restricting trade with that nation have historically been bad news for American farmers, agricultural group leaders said.
The grain embargo with the former Soviet Union in 1980 was damaging to the U.S. agricultural industry as was former President Donald Trump's trade war with China, which in 2018 cut South Dakota imports to China by more than half, they said. Schmitz noted that the Trump administration enacted a program to provide financial help to farmers with losses.
China is a bonafide concern for the U.S., as the communist country remains the holder of huge levels of American debt and has a terrible record on human rights, said Michelle Bekkering, a director with the U.S. Global Leadership Coalition who spoke at the recent export summit in Sioux Falls.
Midwest farmers should not expect an easing of tensions with China anytime soon and must be prepared for any change and further tensions that may come, said Bekkering, an Iowa native who grew up on a soybean farm..
"There's always going to be this friction between what we see going on in China and how we get ahead of it and be wary," Bekkering said. "But how do you rectify that with your soy producers who say, 'Don't cut off our markets." I would call that an uneasy balance."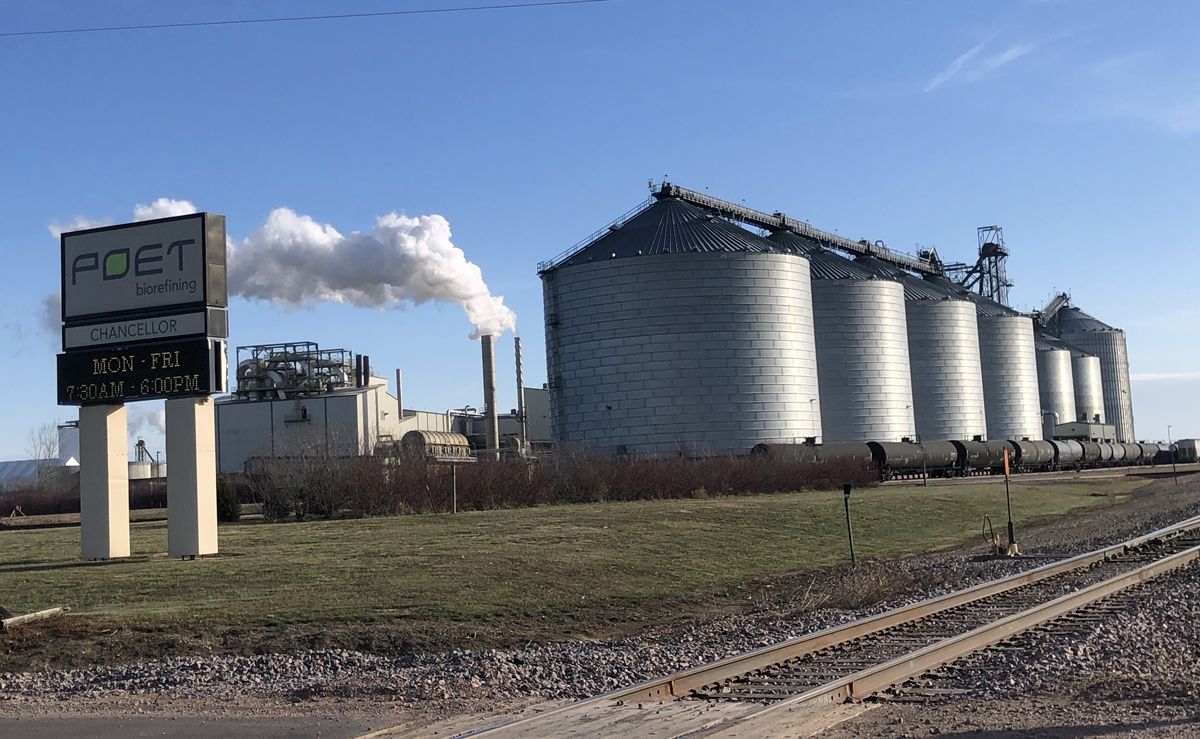 China security concerns valid
Bekkering said U.S. leaders should be "wary" of China because in her 25 years of experience in international development, she has seen that China may be a financially valuable partner but requires caution.
"This is not a country with our same values," she said. "Chinese investments and relationships are never symbiotic or a two-way street. China is always looking out for No. 1."
And yet, Bekkering also does not believe that the U.S. trade relationship will be cut off in dramatic fashion anytime soon.
"Back in the heartland, you have to have these frank and honest discussions, but our economy here is really dependent on them," she said. "We need to work for balance and fair trade. But at the same time, we can't pretend that we're going to just decouple from China because it's just not practical at the end of the day."
American farmers, meanwhile, should continue to protect their Chinese interests and also begin to look elsewhere to diversify their trading options, Bekkering said. She was pleased to see groups like South Dakota Trade taking a lead role in expanding market opportunities.
"You will not see a cessation in trade with China, and we need to continue to work diplomatic angles to make sure our producers and our manufacturers are getting their fair share," she said. "But meanwhile, let's make sure we are on the ball and really investing and building up those new markets."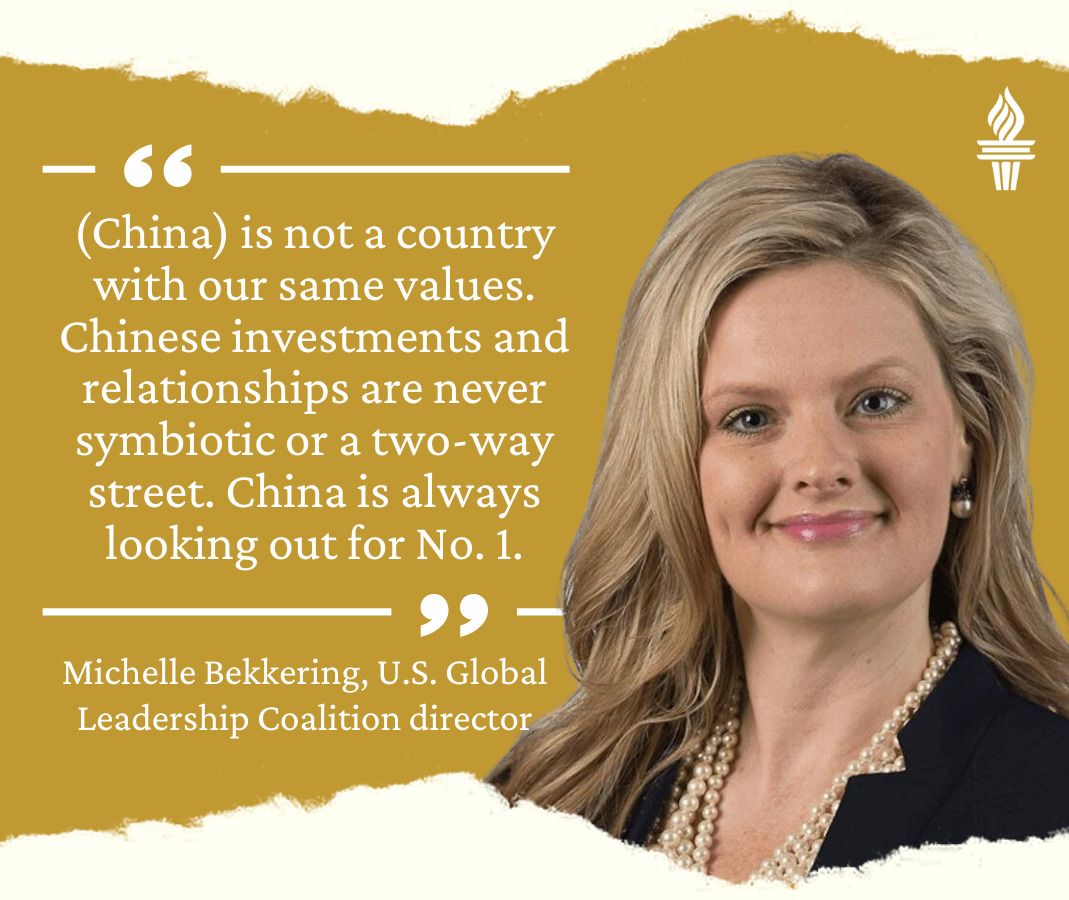 New markets, new products
Enhancing trade opportunities for South Dakota farmers is likely to not only include new trade markets but also new ways to sell goods produced in the state, Schmitz said. Soybeans and byproducts long used as human food and animal feed can also be used to replace rubber in tires or be part of a move to alternative fuels, he said.
Building new trade relationships must be an ongoing process, and it takes patience and diligence to establish a stable partnership, Schmitz said."The U.S. soybean organizations were in China 20 years before we sold our first soybean," he said. "To diversify in other countries, it takes time, building trust, relationships and facilities. It's not an overnight thing. It's a slow build upwards."

And when it comes to China specifically, Schmitz said soybean producers in South Dakota hope that commerce centered around food can overcome any political battles and be seen instead as a way to build bridges through shared humanity.
"We know buyers are asking the question, 'Are you a reliable supplier because we see people in your country saying you shouldn't be trading with China, so are we next?'" Schmitz said. "But we have our own lives to live and they do as well in China, and we actually believe that these goods can be used as a tool of peace."