Business and Development
Hall of Fame: South Dakota's 'culture of excellence' showcased in 2023 class
The 2023 class's impacts stretch beyond South Dakota's borders. Nearly every 2023 inductee has received national recognition for their contributions to an industry.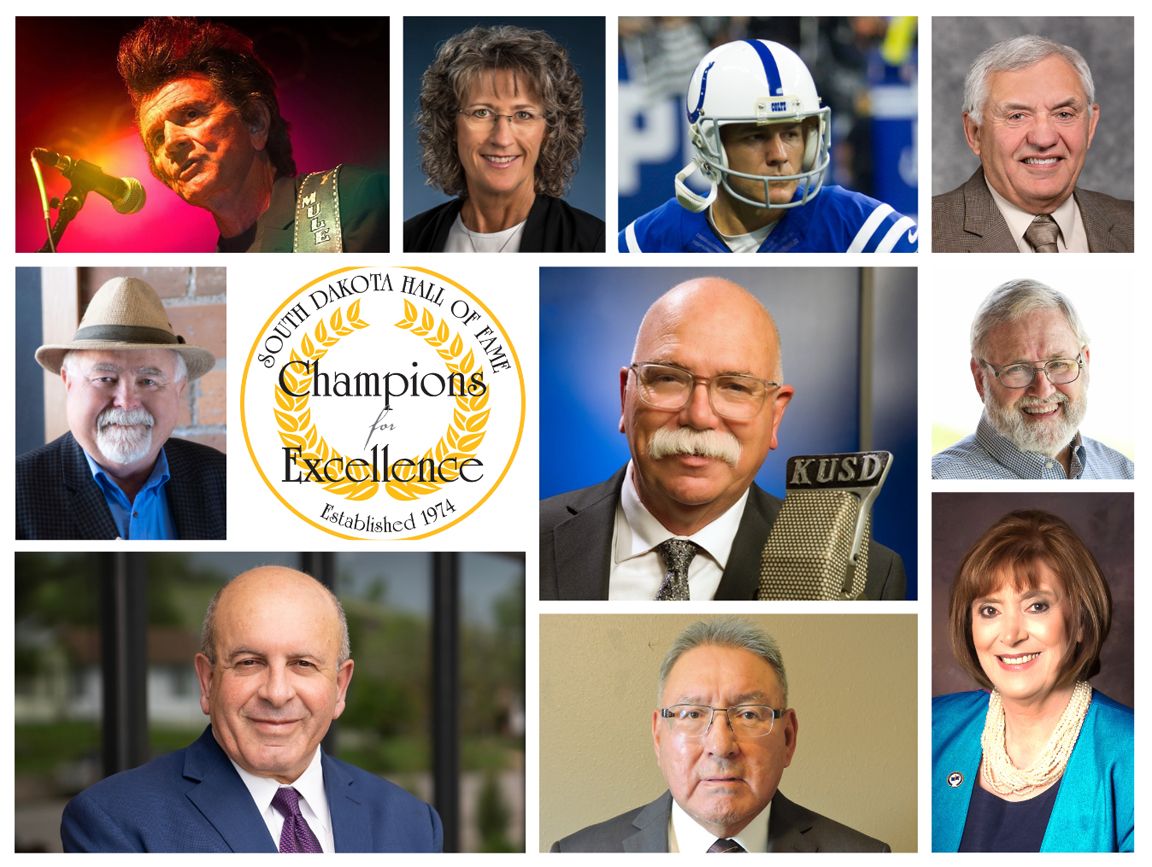 A country music star renowned for giving back and a psychologist at the forefront of improving mental health access are among this year's 10 inductees into the South Dakota Hall of Fame.
Since 1974, the institution located in Chamberlain has recognized more than 700 South Dakotans who have contributed to industries like agriculture, business and sports.
"It is a nonprofit organization that really is designed to honor, inspire and educate. And our mission is to champion a culture of excellence," said Laurie Becvar, CEO of the South Dakota Hall of Fame.
Each year, 50 to 70 South Dakotans are nominated to be inducted into the hall of fame, she said. Nominees must have lived in South Dakota for a part of their lives and demonstrate qualities and achievements that have created a statewide impact, according to the South Dakota Hall of Fame website.
"I just think that theme of high achievement, success in one's life, hard work, paying attention to your mentors, being open to learning a factor of humility. I see all of those in this lineup as I did in the prior years," Becvar said.

First known as the Cowboy and Western Heritage Hall of Fame, the South Dakota Hall of Fame has evolved to include 11 induction categories, including business and education.
The 2023 class's impacts stretch beyond South Dakota's borders. Nearly every 2023 inductee has received national recognition for their contributions to an industry.
"If you're significantly impacting South Dakota, I think just a natural evolution is that you're also significantly impacting beyond South Dakota," Becvar said.
On Sept. 8, the 10 inductees of 2023 will attend a weekend of celebratory events in Chamberlain and Oacoma.
Here's a bit more about this year's inductees by category: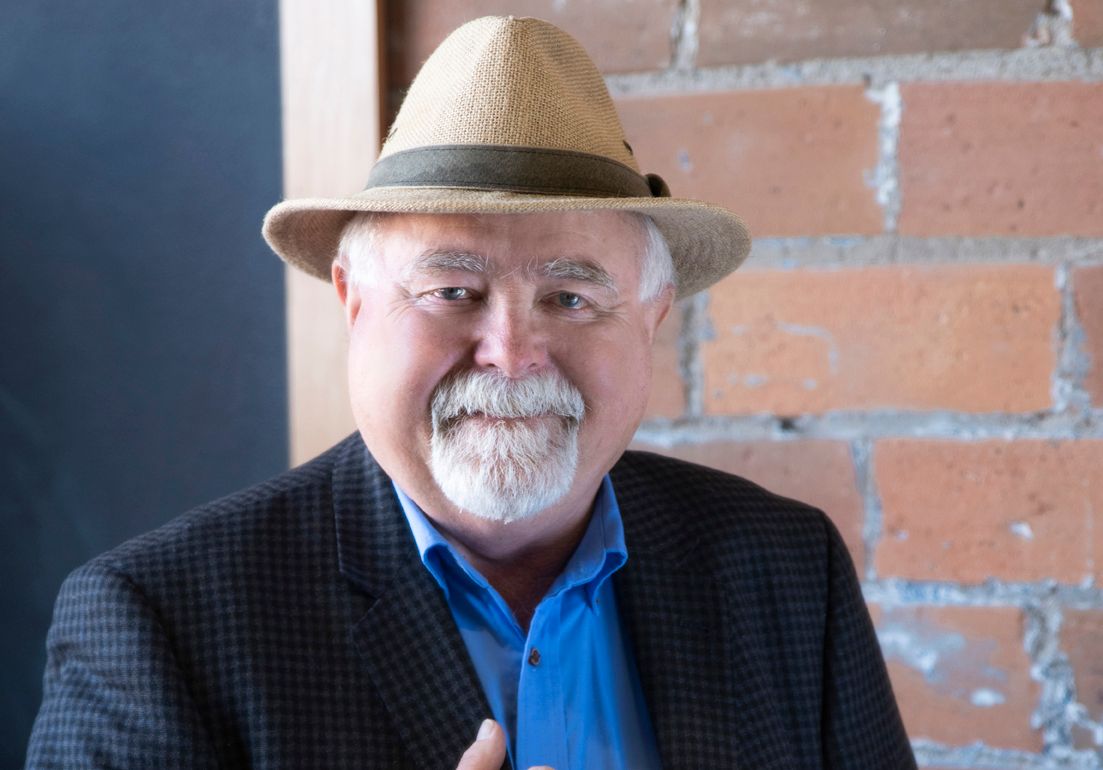 Medical: Drs. Thomas Dean and Robert Arnio

Dr. Thomas Dean of Wessington Springs has been a staple of family medicine in South Dakota for more than 30 years.
Dean became the medical director of a clinic system in his hometown, where he would serve for more than 25 years, and the chief of staff of the local hospital for 36 years.
However, Dean's work in family medicine also goes outside the clinic walls.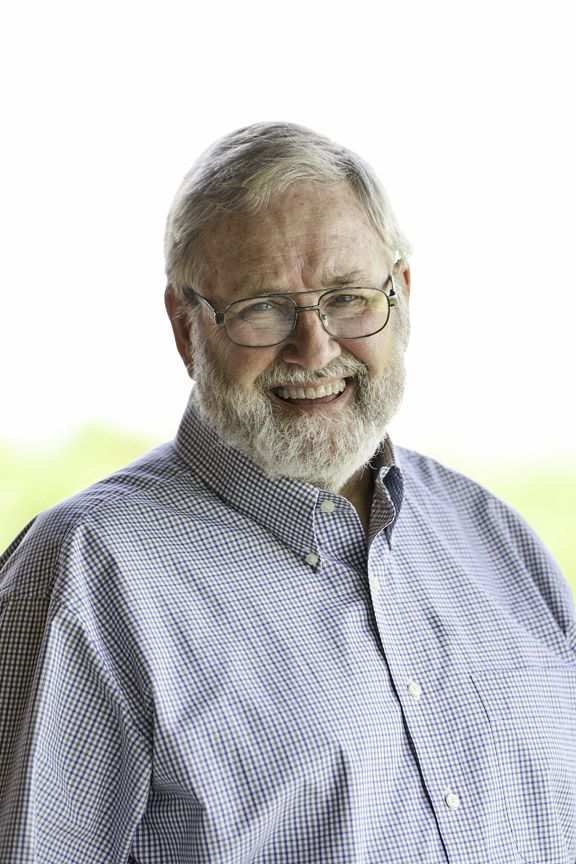 With a long-time interest in health policy, Dean served as president of the National Rural Health Association from 1990-91 and the South Dakota Academy of Family Physicians in 2011.
Dean's commitment to health policy reached a new height in 2007 when he became the first, and only, South Dakotan to be appointed to the Medicare Payment Advisory Commission. MedPAC advises Congress on matters that impact the Medicare program.
Lead native Dr. Robert Arnio, who was the seventh born to an 11-child logging family, has also long prioritized helping others.
After earning his Ph.D. in psychology from the University of Iowa, Arnio co-founded Psychological Associates in 1981. The company had the most doctoral-level psychologists out of all the private clinics in the state and clocked more than 6,000 hours of mental health services per year for more than 32 years.
Arnio's help in establishing mental health resources has spread throughout South Dakota.
He helped develop a school-based suicide prevention program, co-founded a private tutoring program for children and adults with learning challenges, and organized a number of workshops and trainings for educators and professionals.
Agriculture: Walt Bones
Several years before Arnio graduated, Walt Bones III was walking across the stage at Iowa State University with a bachelor's degree in animal science.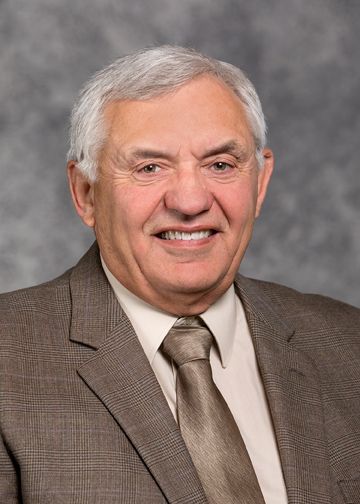 A Parker native, Bones grew up on the farm that his great-grandfather homesteaded in 1879.
During the farm crisis of the 1980s, Bones, his brothers and his brother-in-law established Hexad Farms: a general partnership that cared for the family's land holdings.
With a strong agricultural background and value of public service, Bones has worked in various leadership positions in organizations throughout the state, such as the South Dakota Cattlemen's Association, South Dakota Farm Bureau and Parker School Board. For two years, Bones served as former Gov. Dennis Daugaard's secretary of Agriculture.
As an agricultural leader, Bones has visited China, Ethiopia, Uganda and Kenya to assist other farmers. His support for fellow farmers is also apparent in his promotion of the stress hotline for farmers and ranchers.
Education: Pamela Homan and Jose-Marie Griffiths
Pamela Homan has contributed more than 30 years to schools in South Dakota and Minnesota as a teacher, administrator and advocate for all children.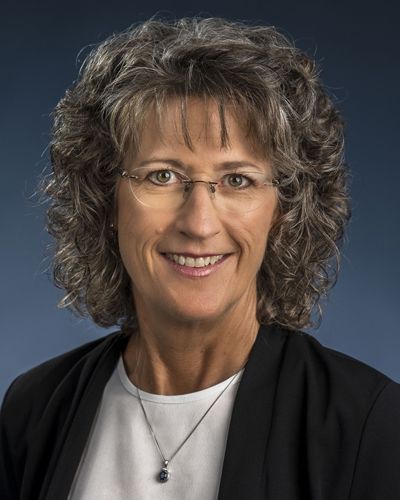 She began a 25-year stint with the Sioux Falls School District in 1990, where she served as the supervisor of elementary exceptional children services, principal of an elementary school and the district's first woman superintendent, to name a few.
With a focus on students, technology integration and community partnerships, Homan helped establish a number of educational programs throughout her work with South Dakota's largest district. She implemented the Career and Technology Academy, Learning Adventures Preschool, at-risk programming for middle and high school students and more.
At the university level, the scientific and educational contributions of Dakota State University president José-Marie Griffiths have reached Mitchell, London, Washington and beyond.
Griffiths earned a doctoral degree in physics, information science and computer science and statistics from University College London before immigrating to the U.S. for a career in research.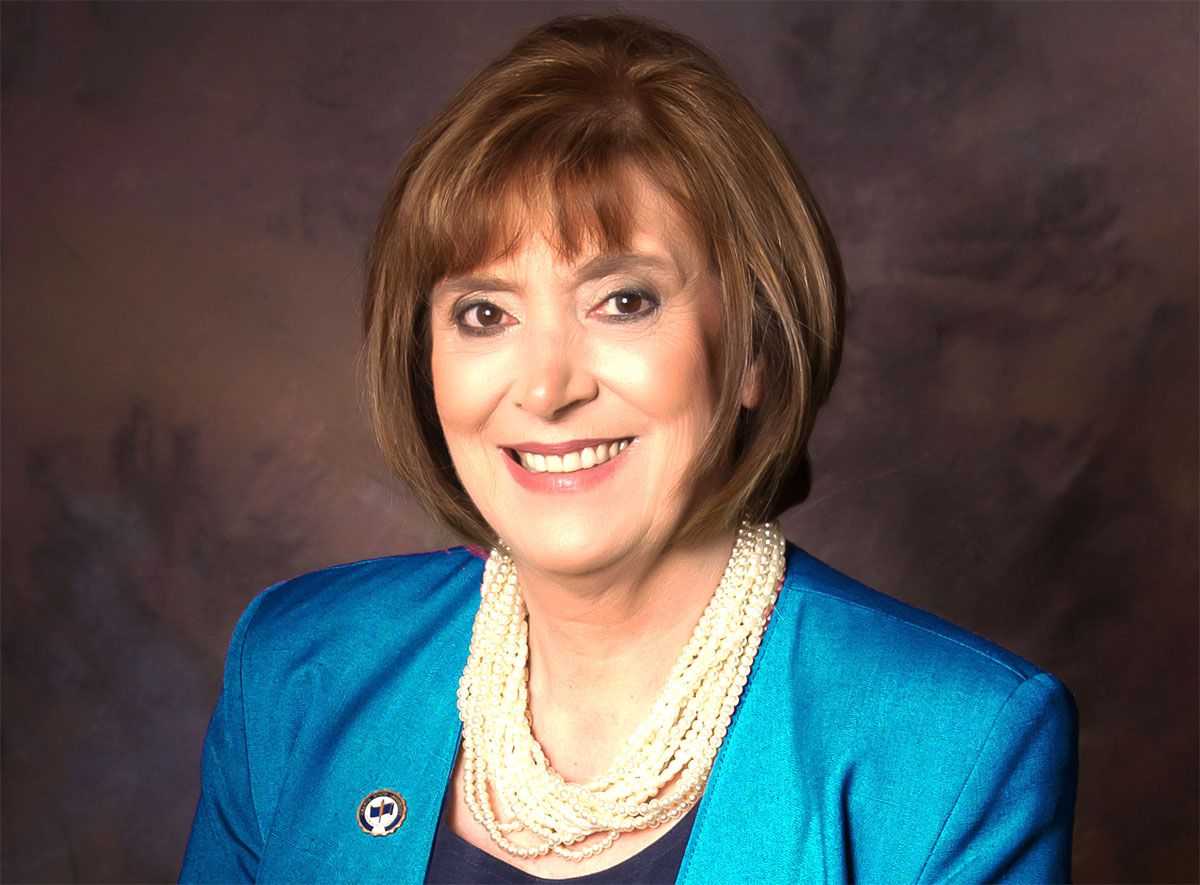 While she once worked as the vice president of King Research Inc., Griffiths eventually took on roles in higher education administration. She previously served as vice president for academic affairs at Bryant University in Rhode Island and dean of the school of information and library science at the University of North Carolina at Chapel Hill.
Griffiths has received three presidential appointments to committees related to technology and science and has served as the lead or key personnel for projects with more than 28 federal agencies.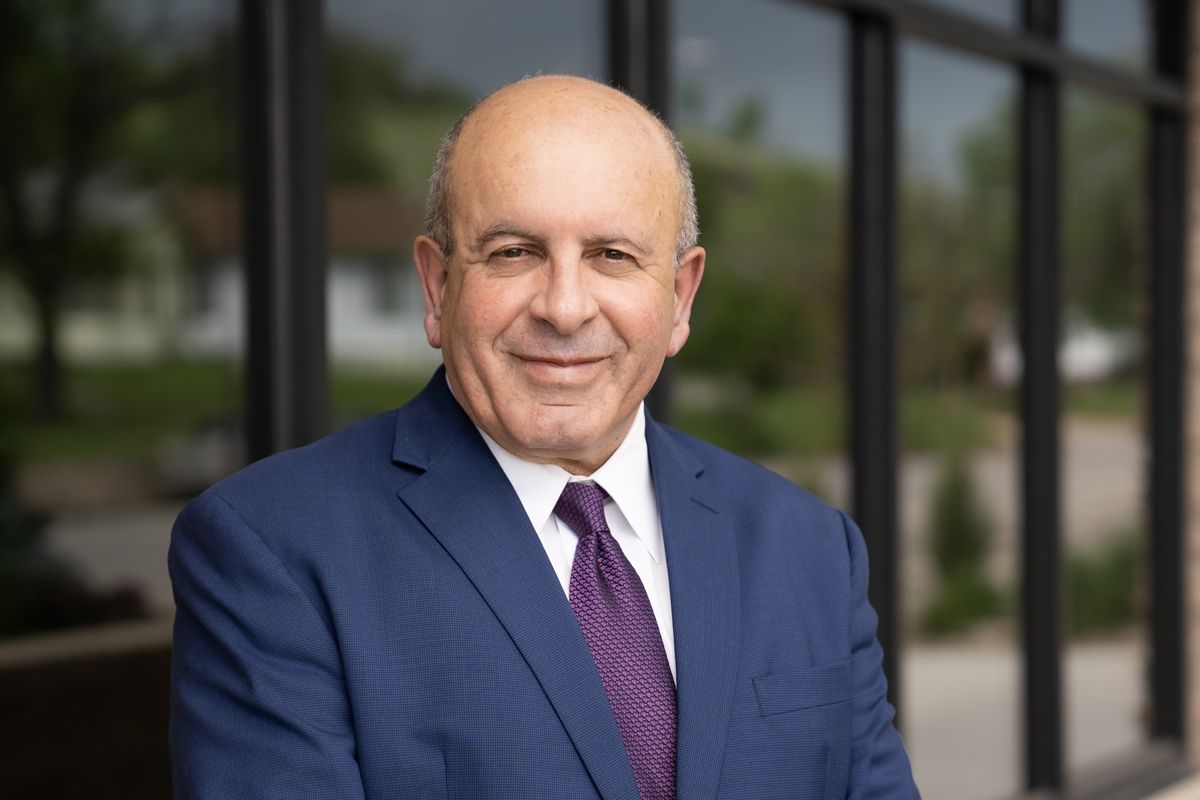 Business: Hani Shafai and Bruce Bad Moccasin

Much like Griffiths, real estate developer and civil engineer Hani Shafai has contributed to a number of industries, with his efforts stretching outside of the state.
While he began his career in California with a private engineering firm, Shafai returned to Rapid City to teach engineering classes at South Dakota School of Mines and Technology. Three years later, he became the city engineer of Rapid City and in 1998 established his own engineering business, Dream Design International.
Shafai's company grew to include land development and construction, leading to a focus on affordable housing, education and health care.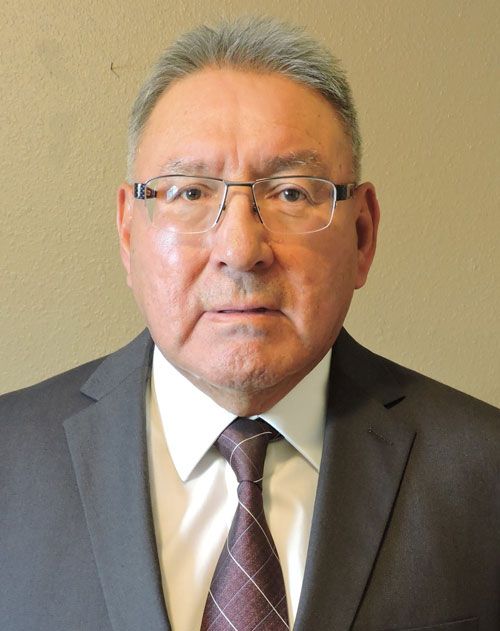 Throughout his time in South Dakota, Shafai has served various community organizations, such as the South Dakota Community Foundation and Black Hills Center for American Indian Health. Shafai has also worked to fight homelessness in the Black Hills area, as he helped establish the OneHeart Transformation Campus.
Engineering also led Bruce Bad Moccasin to a career of serving communities in South Dakota.
Bad Moccasin began his career in engineering with the Bureau of Indian Affairs. Five years later, he became a U.S. public health service officer in the Indian Health Service, where he worked for 25 years.
Bad Moccasin initially built roads, designed water and wastewater projects, managed environmental health service programs and supervised the construction of sanitary facilities.
He later became the Area Director of the Indian Health Service office in Aberdeen. During his role as a director, Bad Moccasin helped change the "funding processes for projects important to improving the lives of Native Americans living on reservations." Over the years, he also worked to connect tribal leaders and tribal health boards with Congress and leaders of IHS.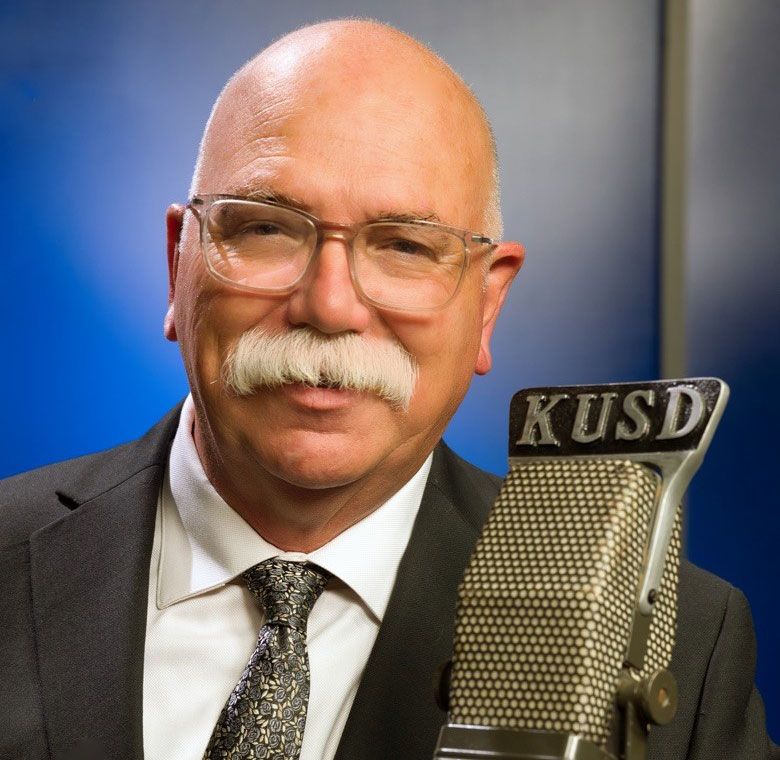 Arts and entertainment: Larry Rohrer and Gary Mule Deer

Known as the voice of South Dakota Public Broadcasting, Larry Rohrer has also established a life and career in fostering connections and communication.
From a news reporter, host and program manager with KXRB Radio to a radio program manager and more with South Dakota Public Broadcasting, Rohrer has appeared on public television and radio for more than 50 years.
As the director of SDPB Radio, Rohrer contributed to the launch of a new radio station that served the Rosebud and Pine Ridge areas in addition to helping develop SDPB's first digital editing and automation system as well as its first website.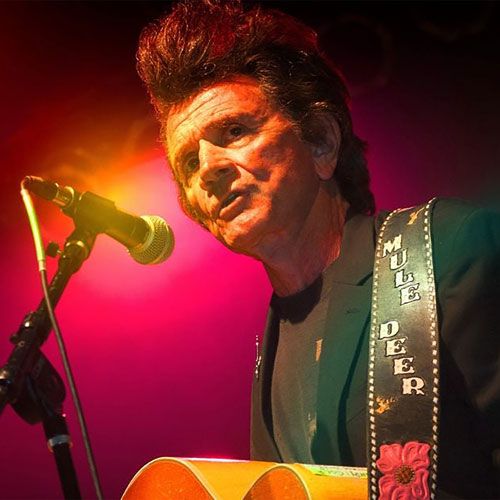 Outside the world of media, Rohrer co-founded Honor Flight South Dakota in 2008. The group raised almost $2 million over three years to take 1,400 South Dakota World War II veterans to visit the national WWII memorial in Washington.
Many South Dakotans also recognize another man as a strong voice of the state, musician Gary Mule Deer.
Born in Deadwood, Mule Deer embraced the roles of a comedian and country musician from a young age, playing in Black Hills bars throughout the 1950s and 60s.
He eventually took to Los Angeles, where he performed folk-rock music and rock and roll. Throughout his comedy career, Mule Deer made 360 TV appearances, many of them on "The David Letterman Show."
Mule Deer returned to South Dakota in the 1990s when he moved to Spearfish. Throughout his career, Mule Deer has supported the state's nonprofits through benefit concerts, golf tournaments and fundraising for organizations like the Artemis House and Black Hills State University Foundation.
Sports: Adam Vinatieri

Outside of the music, media, education, agricultural, medical and business industries honored with inductees this year, the sole representative of the sports category lies with Adam Vinatieri.
Vinatieri made his career as a kicker in the National Football League, completing 24 seasons with the New England Patriots and Indianapolis Colts.
He broke, and still holds, a number of NFL records.
With 2,673 points, Vinatieri is the NFL's all-time leading scorer and maintains the NFL record for field goals made, postseason points and overtime field goals scored. He took home four Super Bowl rings, including two on game-winning kicks, and became the player with the second most NFL games played.
Throughout his football career, Vinatieri involved himself with D.A.R.E and the Governor's Highway Safety Bureau and has frequented South Dakota to attend football camps and speak at events.
How to attend South Dakota Hall of Fame banquet
For those looking to applaud the 2023 inductees in person, tickets are available for purchase online or through a phone call to the South Dakota Hall of Fame at 605-234-4216 or an email to info@sdhalloffame.org.
The inductees will receive their formal honors at the South Dakota Hall of Fame's Visitor and Education Center in Chamberlain and the Arrowwood Cedar Shore Resort and Conference Center in Oacoma.
An online auction will begin on Sept. 1 and a live auction, displaying items like a trip to Costa Rica and a hunting package, will take place from 5:30-6 p.m. on Sept. 9.
The public grand opening is 5:30-7 p.m. on Sept. 8 and the honors ceremony banquet will be 5:30-8:30 p.m. on Sept. 9. For the first time, inductees will participate in a panel discussion, starting at 10 a.m. on Sept. 9.
"What people love at the banquet is hearing the acceptance speeches — and it's just riveting — of these 10 inductees and what they have to say," Becvar said.