A group of mostly rural South Dakota counties could be responsible for millions of dollars in costs related to any protests that arise over construction of the Keystone XL Pipeline in the state.
The outlay would be required before the state kicks in any disaster money to pay for the response to protests that some expect will erupt during construction of the controversial oil pipeline.
"It will bankrupt some counties if it happens," said Kathy Glines, emergency management officer in Harding County, where the Canadian-owned pipeline will enter South Dakota. "There's a lot of counties that don't have this kind of money sitting around, especially if it (a protest) is a long-term issue."
The concerns in the nine West River counties on the pipeline path have coalesced around two factors: a 1969 South Dakota law requiring counties to spend significant local taxpayer money to handle an emergency before state funding kicks in; and the fear that protests over Keystone XL could mirror the massive 7-month, sometimes violent demonstration against the Dakota Access Pipeline in North Dakota in 2016-17.
The sprawling protest near Cannon Ball, N.D., cost an estimated $38 million to control, and who pays those costs remains in dispute. The county where much of the protest took place spent more than $4 million on response.
The laws in South Dakota Chapter 34 require that in order to qualify for state financial assistance as part of an official disaster declaration by the governor that "minimum local effort" must first be met. The law defines that spending as equal to 2 mills, or $2 per $1,000 of the full assessed value of each county during the 12-month period prior to the request for a disaster declaration.
Furthermore, the law requires the state to fund only up to 60 percent of the costs after the local spending threshold has been passed.
The county spending requirement will not prevent the state from responding in an emergency or from declaring a disaster, said Kristi Turman, division director within the state Department of Public Safety and former state emergency management director.
Turman said public safety is the top priority in any disaster, including a major pipeline protest. How that response gets paid for is dictated by state law and is determined once the emergency is over.
"This deals with the finances; this does not mean that we're not going to go help them by giving additional resources or additional people," Turman said. "If they need help, we're going to go, we're going to go help them."
Turman said the state law follows a long-held emergency management mantra that, "all disaster response starts local, and it ends local." The laws in Chapter 34 also provide the governor with discretion to increase financial support from the state "upon finding it necessary for the preservation of life and property."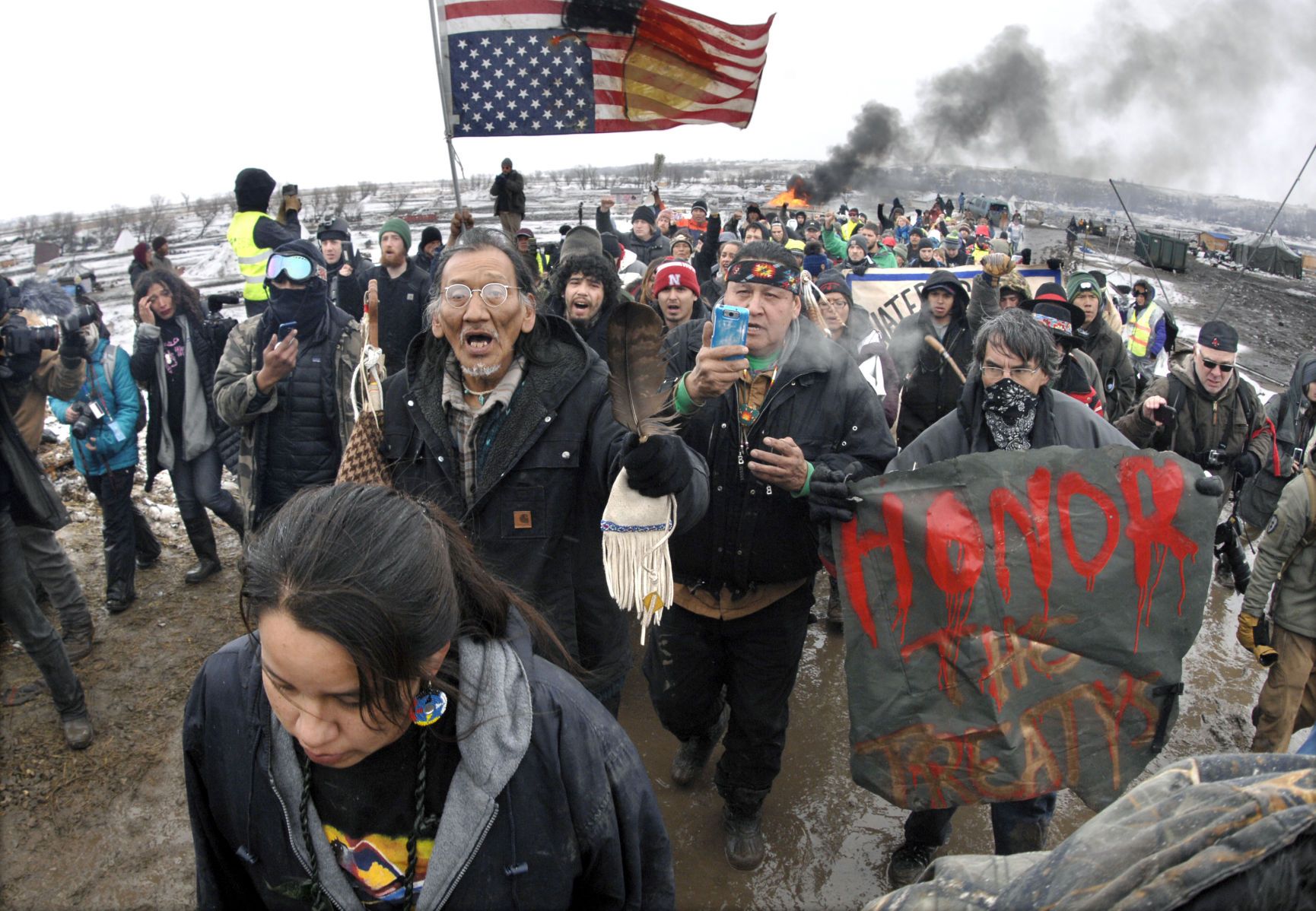 Opponents concerned about leaks, water, historic tribal sites
Opposition to the pipeline is rooted mainly in concerns over potential leaks and spills fouling lands, surface waters and underground aquifers on the route, and by Native American tribes and others who say construction will destroy cultural and historic sites and artifacts.
The Standing Rock Sioux Tribe in September formally declared its support of any protests over three ongoing pipeline projects, including the Keystone XL in Montana and South Dakota. The Cheyenne River and Yankton Sioux tribes and the grassroots environmental group Dakota Rural Action all recently wrote letters to the South Dakota Public Utilities Commission opposing the pipeline and questioning permit compliance by TransCanada.
Earlier this month, members of a group called Bold Nebraska walked out in protest of a U.S. Department of State meeting held in Lincoln to take comment on the pipeline route through that state. One member of the group, which has organized peaceful protests against the pipeline, was quoted as saying, "We'll battle as long as we have breath."
One West River lawmaker said he supports efforts to change the disaster response law in the 2019 legislative session to reduce the potential financial burden on counties before the roughly 2-year pipeline construction process begins next spring.
Rep. Thomas Brunner, R-Nisland, whose district includes three counties on the pipeline path, said there may need to be some local spending requirement in disasters but that the current threshold is far too high.
"If it's going to cost counties several million dollars, we need to take a look at that because I think the counties will have to be covered better than that," said Brunner, who has been contacted by concerned county officials. "I think we can change that law and I don't see why we shouldn't."
Brunner said he anticipates legislation could emerge from the South Dakota Association of County Officials to reduce the burden on counties, and that he would sponsor such a measure.
"There might be some pushback from the state, but we've got to empower these counties. I think only two or three counties in the state would be able to respond on their own," he said. "Obviously the counties where the pipeline is going to go through, they're very concerned about it. They could end up spending millions."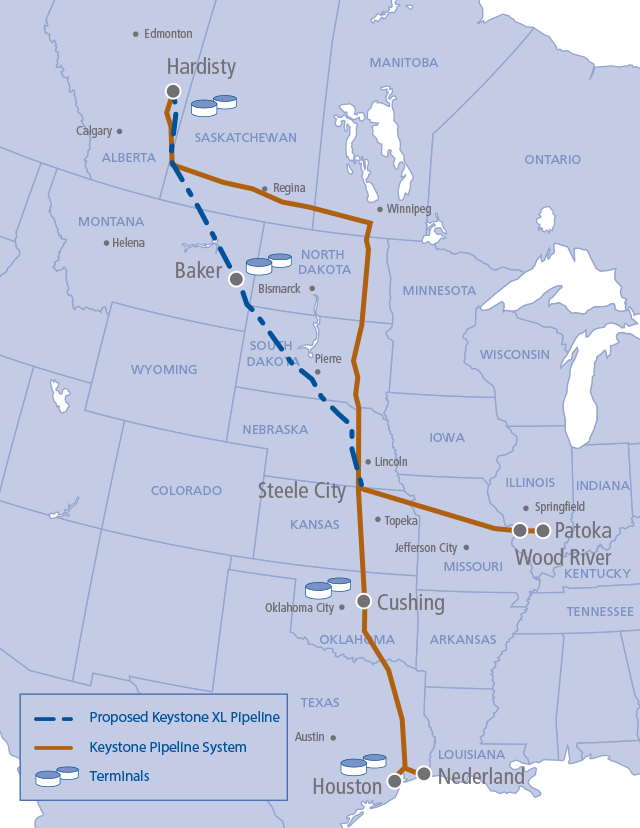 Costs for some counties could reach the millions
Plans for building the underground Keystone XL Pipeline are quickly taking shape, and construction has begun on improving roads and building equipment staging sites and oil pumping stations in South Dakota. About 250 miles of the pipeline's nearly 1,200-mile route will run on a northwest to southeast path through the heart of West River, entering in Harding County and passing roughly at a 45-degree angle through Butte, Perkins, Meade, Pennington, Haakon, Jones, Lyman and Tripp counties before moving into Nebraska.
The $8 billion pipeline is being built by TransCanada Corporation to move crude oil from Alberta, Canada, through Montana and South Dakota to Steele City, Neb. where it will merge with existing pipelines to transport oil to refineries in Texas.
During construction, South Dakota will be home to several staging areas and workforce camps that can house up to 1,000 workers per location.
The pipeline will not cross the Missouri River, but will cross under the Cheyenne River at the border of Meade and Pennington counties.
The "local effort" law means that if a protest broke out in Harding County, population 1,300, where the pipeline will run for about 74 miles, local taxpayers would have to come up with $700,000 to pay costs associated with those protests before any state money would flow to the county.
While many in Harding County are expecting a financial windfall from the pipeline, the potential for protests and paying to manage them is a downside of the project, Glines said.
In Meade County, which will have about 53 miles of pipeline within its borders, the requirement means county taxpayers would have to spend nearly $5 million to meet the local effort threshold.
"It is a huge problem; we're very concerned about potential protests and the costs that would be incurred," Commission Chair Galen Niederwerder said during a recent meeting in Sturgis. "Everything else, the logistics of getting this pipeline through, the roads, the pipeline, the right of way…this is an issue that concerns the county more than anything else."
In Pennington County, which will be home to only a short segment of the pipeline near the Cheyenne River, the local effort requirement would amount to about $17 million, said Auditor-elect Cindy Mohler.
Costs to manage a major protest, even a peaceful gathering, including crowd control, traffic and public safety needs likely will be high. Those costs can rise quickly and involve numerous agencies and spending categories.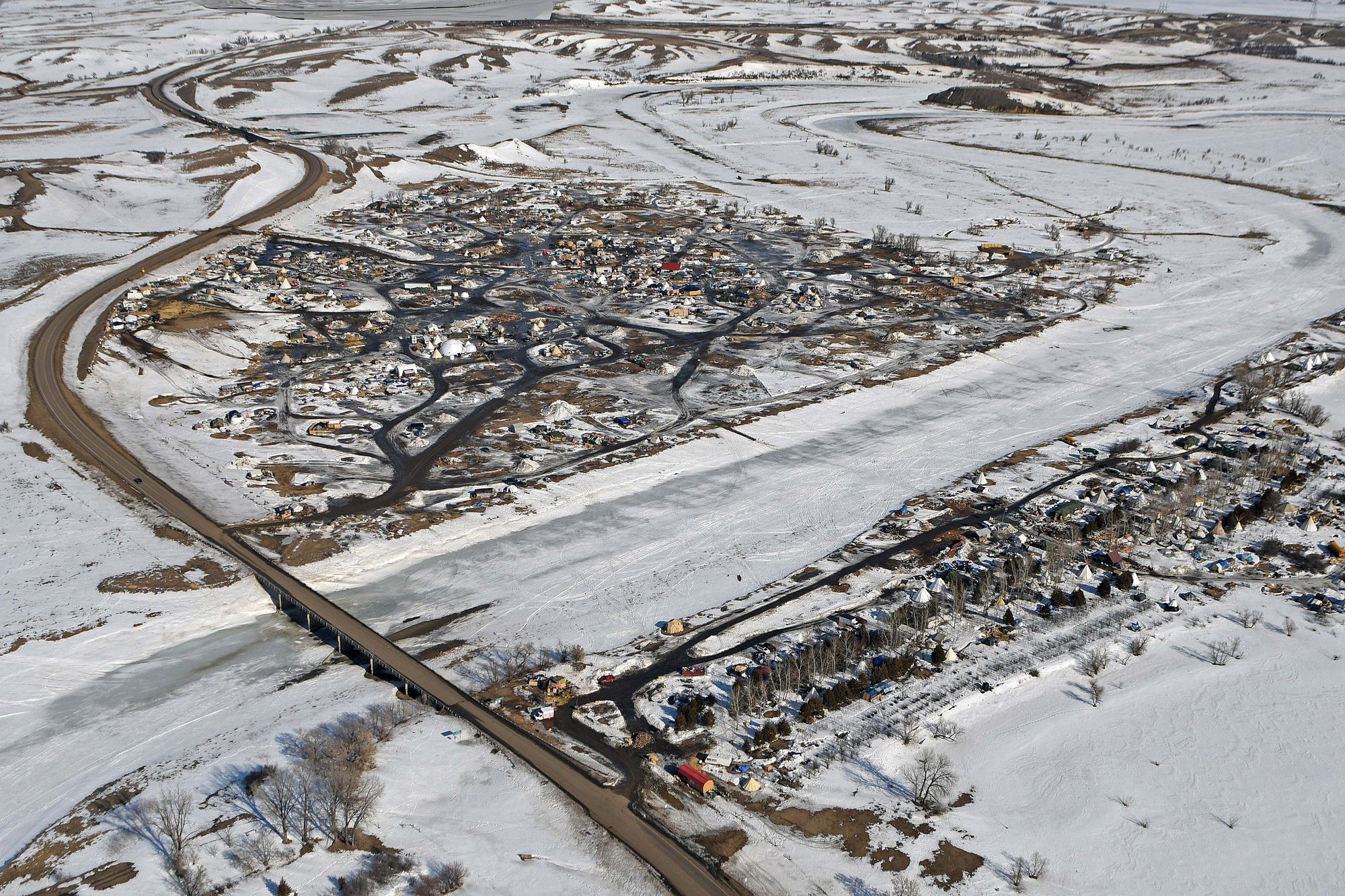 Lessons learned from North Dakota
According to the North Dakota Office of Adjutant General, managing the 2016-17 Dakota Access protest cost $37.4 million, including about $16 million for response by out-of-state agencies and $10.4 million for North Dakota National Guard assistance. An estimated 1,400 law enforcement officers and 300 other personnel from 11 states and 23 North Dakota agencies responded to the protest that is believed to be the largest and longest-duration protest in American history. More than 800 state criminal cases were filed as a result of protest activities.
North Dakota filed a lawsuit against the federal government in July seeking reimbursement of the full costs of containment, arguing that the U.S. Army Corps of Engineers failed to adequately enforce trespass laws, enabling the protest to extend for months. The U.S. Department of Justice has reimbursed North Dakota for $10 million of protests costs and the Dakota Access Pipeline, LLC has donated $15 million to the state to offset response costs.
The local government at the center of the protest, Morton County, spent about $4.4 million on personnel, equipment, staff housing, and food and other costs related to the protests, Emergency Manager Tom Doering said.
Doering said North Dakota does not have a spending threshold that counties must meet before getting state financial support, but there is a damage value that must be met to trigger a state declaration. He said Morton County declared a local disaster the day after the protest began and the governor declared a statewide disaster the next day that provided funding and personnel almost immediately.
Doering urged South Dakota officials to monitor social media to see if protesters are organizing or encouraging people to come to the state.
He said covering the costs of managing a major protest is something that no single government, particularly not a rural county, can endure on its own.
"As far as getting it paid for, it depends on how big it gets," Doering said. "I don't think those little counties, what they have would be a drop in the bucket and they'd never be able to afford the costs."
Turman said the 2018-19 South Dakota state budget does not have any money specifically allocated to managing protests or for other emergency costs related to Keystone XL construction. She said the state has taken a proactive approach, however, to preparing all government agencies in South Dakota for eventualities regarding the pipeline through more than a dozen meetings with state, local and regional officials and agencies over the past 16 months.
"We're aware of what happened in North Dakota and it's something we've looked at and watched for and frankly we don't want that to happen here," she said. "We are keeping lines of communications open to all our stakeholders through preparation and construction of the pipeline, and that's what we're going to keep doing."
South Dakota lawmakers added new police powers in the wake of the North Dakota protest to give law enforcement more authority to quell protests.
A representative from TransCanada, Robert Latimer, has visited South Dakota many times to meet with local officials and hear their questions and concerns over potential impacts of pipeline construction and the potential for protests.
In an email to News Watch, TransCanada spokeswoman Robynn Tysver did not directly address the potential for protests or if the company would assume any responsibility to pay for protest response.
Tysver said the company is working with communities along the pipeline route to ensure a smooth and safe construction process.
"We have and will continue to engage with local officials along the route and answer peoples' questions and address their concerns," she wrote. "Pipelines are the safest way to transport oil, which remains an integral part of our lives and the economy. We understand that not everyone agrees and we respect the various viewpoints. We also respect peoples' right to hold peaceful and legal protests. At the end of the day, we're planning to move forward with this project, respectfully and legally."
The existing Keystone Pipeline operated by TransCanada, that runs north-south through the eastern side of South Dakota, had a leak near Amherst in Marshall County in November that spilled 210,000 gallons of oil onto the land.
Glines, the Harding County official who has been preparing for the pipeline project since it was proposed eight years ago, said she and others have seen signs indicating some form of protest is likely over the pipeline in South Dakota.
"We're in the frame of mind that something is going to happen; we're not sure what it's going to be but our employees and elected officials are very in tune to the fact we have to be prepared," she said.
Glines said while government learned a number of valuable lessons from the pipeline protest in North Dakota, she believes that protesters learned even more about how to effectively scuttle the project or hamper its progress.
"They are way more prepared than we are," she said. "I think the protesters learned a lot more lessons than we did about how to make these protests happen."
---
The Keystone XL Pipeline will be built along a route through these South Dakota counties:
Harding
Perkins
Butte
Meade
Pennington
Haakon
Jones
Lyman
Tripp