SAINT ONGE, S.D. – Livestock theft is one of the oldest crimes in South Dakota, but the ways thieves operate and the methods ranchers and authorities use to catch them have both evolved into a high-tech battle of wits.
Modern trailers, cell phones, forged checks, online mapping and Internet classified sales sites are part of the arsenal livestock thieves use to locate, steal and sell cattle, sheep and hogs.
But ranchers and authorities are using unmanned game cameras, surveillance video, DNA testing and online databases to thwart the thieves.
Big money and serious charges can be at stake. In July, a Wagner man was charged with stealing cattle valued at more than $300,000 and embezzling nearly $50,000 in feed checks between February and August of this year. Aaron Podzimek, 41, faces two felony counts in the case, according to court records.
Livestock theft remains a constant concern for farmers and ranchers who face the unenviable business practice of having hundreds of thousands of dollars in inventory walking about in roadside pastures often protected by little more than a barbed-wire fence.
While some cattle thefts go uncounted – producers may not report them or assume the animals wandered off and weren't stolen – data from the South Dakota State Brand Board show the practice remains fairly common. The brand board has a database on its website where missing cattle are listed monthly with descriptions of the animals, last known location, details on the brand logo if any, and contact information for the rightful owner.
The list, which includes livestock that may be missing or stolen, included 63 incidents with 698 animals reported missing from January 2017 through July 2018. Some of those animals were later found and returned to their owners, but many were not.
"It's still prevalent," said Debbie Trapp, director of the state brand board. "It's been pretty consistent with the smaller theft cases, a horse or cow stolen here or there, or 20-some head being taken."
The loss to producers can be significant. In a November 2013 grand theft case in Union County, 75 hogs weighing about 230 pounds each were stolen from a farm that estimated the loss at $12,375 or about $165 per hog. Cattle values can range from $1,000 to $2,000 per animal depending on type and market value, while horse values can go even higher per animal (Wyoming resident Miles Peterson, 30, recently pleaded guilty to felony grand theft of a horse valued at $2,500 in Butte County.)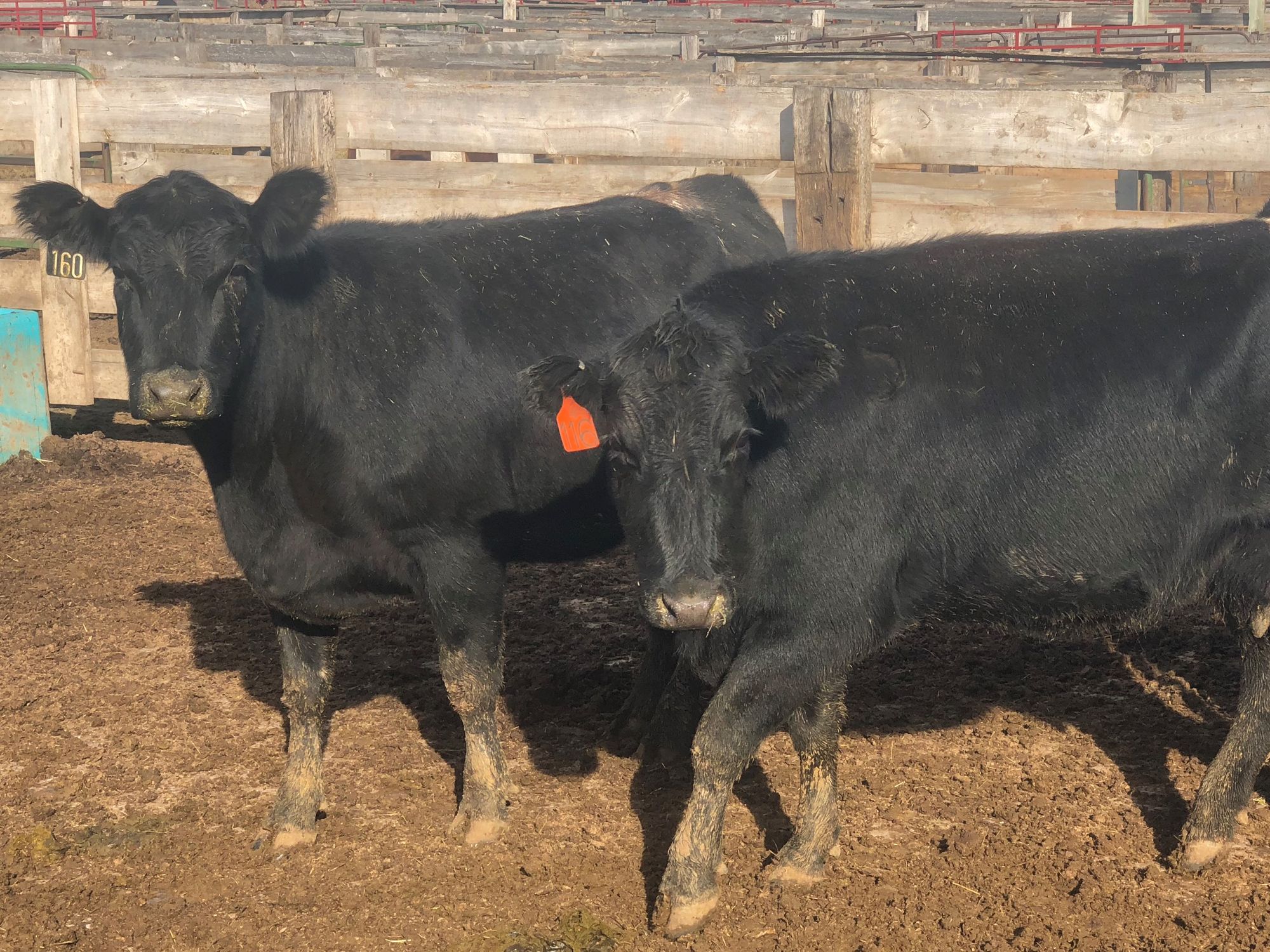 Technology plays role in many thefts
Court documents and press accounts reveal that livestock thefts range in severity and in methods used. Some thefts occur on a small scale, where one or a few animals are taken from a pasture or misappropriated by a landowner after the animals mistakenly wander onto his property. Some livestock thefts involve counterfeit checks or simply a failure to pay for animals purchased.
But some thefts are done in bulk and use more devious methods that have evolved with technology.
In the Union County hog theft in 2013, the suspect used a stolen stock trailer to load and transport the animals to market. In a 2014 case in Hyde County, a 27-year-old man was convicted of livestock theft and sentenced to seven years in prison after stealing 31 calves, 11 of which were sold on the Internet through the classified advertising website Craigslist. A Texas man was charged in January in what authorities said was a four-state scheme involving cattle theft, embezzlement and fraud totaling $1.5 million.
"It's still a real thing, and if anything, they're getting more sophisticated in how they do it," said Meade County rancher Ross McPherson, who was at the St. Onge Livestock auction for a sale this month.
McPherson, 55, said he has never been a victim of livestock theft, but that he takes steps to ensure his fences are well maintained, counts and records herd data frequently, and keeps an eye out for unknown vehicles or headlights late at night to help protect himself and his neighbors from theft.
As thieves have become more adaptive, so have producers and law enforcement officials. Some ranchers use unmanned game cameras to monitor pasture entrances and obtain images of unwanted visitors. Increasingly, producers are using DNA testing to verify parentage of livestock, and that data has been used by authorities to check ownership of animals that are in dispute or thought to be stolen.
In a case in Moody County in March, the victim of the theft of 29 heifers theorized that the perpetrator used Google maps to find his isolated pasture and make off with the animals without being seen. Furthermore, cameras at the Mitchell Livestock Auction were used to obtain evidence that the suspect in the case had sold the stolen cattle at the auction, said Moody County Sheriff Troy Wellman.
"The owners of the cattle called and said there were fresh tire tracks in the snow, and that 'OK, something is weird, holy smokes this pen looks way emptier than it should,'" Wellman said. "Luckily for us, he [the suspect] used his real name at the sale barn, and it didn't take long for the sale barn people to say, 'Hey, we heard there were some cattle stolen and they look like these cattle that were just sold.' They checked the cameras and linked it to him."
Different branding laws east and west
Some in the livestock industry say efforts to prevent thefts or capture suspects are hampered by a longstanding division over branding laws between the East River and West River halves of the state.
Branding of livestock and inspections of branded animals at the point of sale or transport are only required in South Dakota west of the Missouri River. Most neighboring states have statewide branding regulations, though Nebraska has a few regions where brand inspections are not required, Trapp said.
Several attempts to enact statewide branding and inspection laws in South Dakota have failed in the legislature over the past couple of decades.
Former Democratic lawmaker Dean Schrempp, a retired cattle rancher from Lantry, said he sponsored three measures over his dozen years in office to expand brand rules and inspections statewide, and lost every time. Schrempp, 83, pushed the bills after he had 50 cattle stolen many years ago and was unable to recover them or their value when the animals were taken to a sale at Highmore, east of the Missouri River.
"I told the brand inspectors about it, and they told me those cattle are gone and at a slaughterhouse by now," Schrempp said in a recent interview. "If they had had brand inspection East River, I could have gotten those cattle back."
Schrempp, Trapp and others say the opposition to brand rules in the east is due to a reluctance to pay for brand registration, annual fees and an inspection fee that now costs $1 per head each time a cow is sold. Also, as the feedlot and finishing industries have flourished, many East River producers keep their livestock contained in huge pens or barns, and hold them for less time, which reduces the theft risk.
"Some of those people are really fighting it because it would cost them to pay for brand inspection at the sale barn, and they don't want to pay that," Schrempp said. "But when we have one state, why do we have to have two laws?"
Rancher Tony Weborg runs a large cattle operation in the Gregory County town of St. Charles, just west of the Missouri River. Weborg said it doesn't make sense that his cattle are branded and inspected West River, but do not get that protection if he moves them east.
"It's like having a police force in Denver, Colorado, but the police only enforce the law south of the interstate," Weborg said. "That wouldn't make sense either."
The state's first brand laws originated in 1862 when the region was still the Dakota Territories, according to brand board history. The brand board as it exists now was formed in 1937.
The brand board has 24,000 registered brands and its team of 100 brand inspectors, about a dozen of whom are full-time, inspect about 1.7 million head per year, Trapp said. The quasi-public agency in Pierre is funded solely through fees it collects, she said.
"It's like having a police force in Denver, Colorado, but the police only enforce the law south of the interstate. That wouldn't make sense either." – Rancher Tony Weborg, St. Charles
Difficult crimes to solve
South Dakota has one investigator in the Department of Criminal Investigation within the state Attorney General's Office assigned specifically to livestock investigations. The investigator frequently works with local sheriffs on cases of missing or stolen livestock.
According to minutes from the July 2018 brand board meeting, 16 new livestock cases were opened in the first six months of the year and 38 cases were ongoing. Cases range from livestock thefts to brand inspection violations. State law prohibits altering of a registered brand, which could be done, Trapp said, by turning a "P" into a "B" by extending the brand below the letter, for example.
Proving livestock theft and obtaining convictions is difficult due to the fact that many animals look alike and stolen cattle are often quickly moved away from where they were stolen. Thefts are more likely when ranchers graze or range cattle in pastures leased to caretakers on land far from their main ranch, as is often done in South Dakota, said Weborg, who was a victim of theft last fall.
Weborg had 350 head under a grazing agreement with a rancher to care for them on land near Burke, S.D. A count in November showed the herd was 18 head short. The black angus calves and cows were counted when given preconditioning shots but were discovered missing when the rancher went to wean them three weeks later, Weborg said.
He reported the theft to the county sheriff and brand board, but after an investigation the cattle were not recovered and no one has been charged, Weborg said.
After so many months, Weborg said, he has given up hope of recovering his animals or the estimated $21,600 in value he lost.
"We've just essentially given up because there's nothing else you can do," Weborg said. "Going on a year, they're probably in somebody's refrigerator by now."
Weborg said he and his family are rethinking grazing agreements that place cattle in fields and pastures several miles from their main operation.
"We maybe see those cows when we brand, and if there's a problem, so maybe we see them only a couple times a year," he said. "It definitely made us rethink things a little bit, to try to eliminate that risk."
Tracking livestock thieves can be nearly impossible in areas on and around Indian reservations, where sovereignty laws can prohibit access by state or local law enforcement.
Livestock auctions sometimes play a role in the theft process, either in helping inspectors discover and identify stolen animals or occasionally as a venue for theft.
Justin Tupper, owner of the St. Onge Livestock sale barn, said branding, inspections and a close eye on paperwork have prevented any thefts from his facility, which processed 3,600 head at a cattle auction on a recent Friday.
But a theft did occur, authorities say, from the Verdigre Livestock market in Nebraska in June when 12 cows and 25 head of sheep were stolen and driven away from the stockyard corrals after being sold. Theft charges were filed against a 36-year-old Rapid City man.
One South Dakota man is well-known to authorities who investigate livestock thefts. Joshua Nygaard, 34, has been charged in at least three livestock theft cases involving hogs and cattle in recent years and served two stints in prison. Nygaard, according to court documents and sheriff's reports, has been charged with crimes in Iowa and Union and Moody counties in South Dakota. Nygaard now faces a felony grand theft charge in the theft of 29 heifers from a Moody County farm in March.