The COVID-19 pandemic has turned a bad situation for South Dakota beef producers into a crisis in which low market prices and corresponding revenue losses may force some ranchers into bankruptcy.
Beef producers are seeing what in January was an $80 profit on each animal sold fall to a $75 loss per head in March. For a farmer with 400 head, that could mean a shift from a profit of $32,000 to a loss of $30,000 on the cattle they sell once or twice a year. For a rancher with 1,000 head, that differential would result in a $155,000 shift down to a $75,000 loss.
The spread of the virus and a subsequent need for people to isolate and hunker down in order to be safe have led to a run on beef at grocery stores and a short-term spike in demand. But livestock industry officials say that will provide only a temporary buoy to the market.
With school closings eliminating the need for student lunches, and restaurants closing around the world, the long-term prognosis for the beef industry is not good as long as the pandemic continues. The November "futures" price for beef, or the price producers expect to get in the fall when selling cattle they are feeding now, has fallen by 20% since January and is now far below break-even.
"There will absolutely be people who won't make it out of this," said Warren Symens, a Britton rancher who is vice president of the South Dakota Cattlemen's Association. "At least for some of my colleagues, this will be the straw that breaks the camel's back."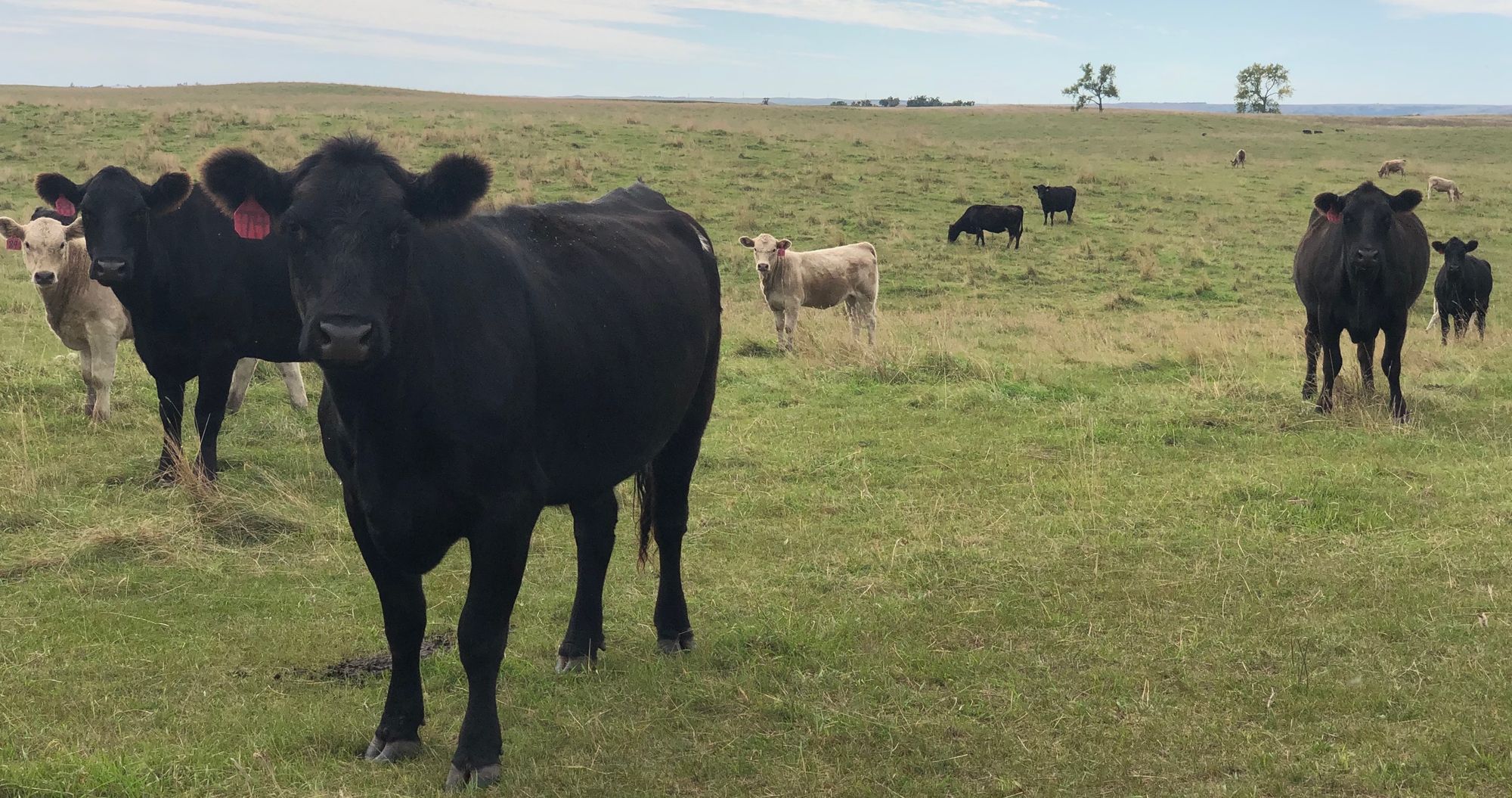 Meanwhile, an even larger, longer-term problem for beef producers has been exposed and exacerbated by the COVID-19 crisis.
The virus that has disrupted the lives and eating habits of people around the world has deepened inequalities in the beef wholesale market, resulting in higher prices being paid by consumers and restaurant operators, but with beef producers getting less money for the animals they raise.
For consumers trying to stock up on beef during the epidemic and seeing grocery cases devoid of beef products, it might be hard to understand why producers aren't seeing a strong payday since the arrival of the coronavirus.
Farmers are also wondering where the additional money is going, though they have their suspicions. Agricultural leaders in South Dakota and in other beef-producing states — as well as some members of Congress — say that slaughterhouses and processing plants are absorbing the money from higher prices being paid by consumers and other end-users of beef products.
Until a recent improvement in prices just prior to the epidemic, the market price for beef over the past three years or so had been at or slightly below the break-even point for many of South Dakota's roughly 14,000 ranchers who raise 3.7 million head and generate about $2.8 billion in sales each year, according to state data.
Demand has remained steady, and the price for "boxed beef," the final product bought at grocery stores and by the restaurant industry, has been rising to near-record levels in the past year and especially since the virus has taken hold. The boxed-beef price rose by 20% in in one five-day period in early March.
But producers have been cut out of that positive equation and are not benefiting from the strong demand and growing end-point prices.
"Consumers are paying more but producers just aren't seeing any of that," said state Sen. Gary Cammack, R-Union Center, a cattle rancher and farm-supply store owner. "In this environment, it doesn't seem right that that is happening. It's challenging to put some rationale to that."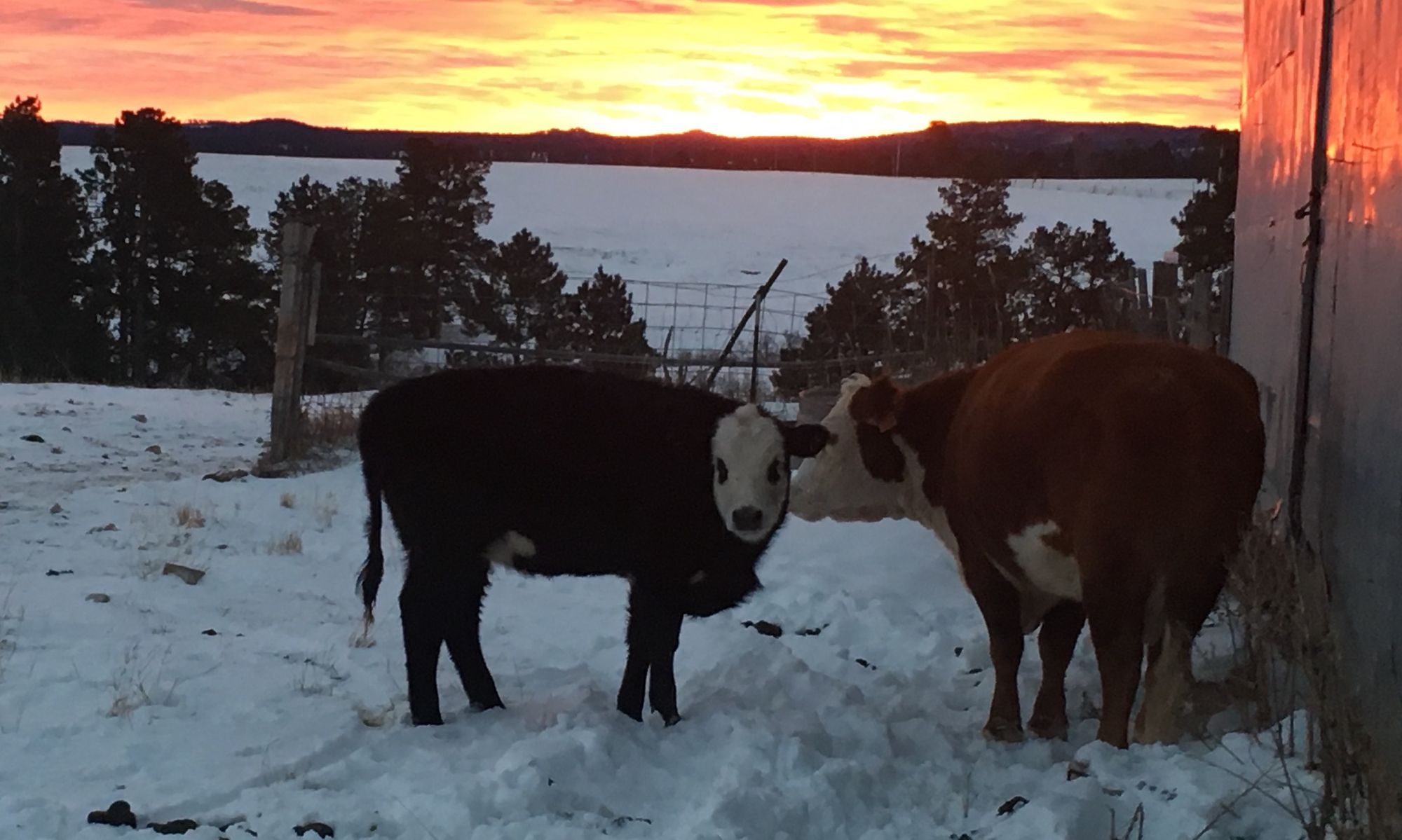 U.S. Sen. Mike Rounds, R-S.D., has spoken to Cammack and others in the beef industry and is aware of their concerns. On March 19, Rounds unveiled a three-pronged effort to help ranchers endure the crisis and to attempt to stabilize the market.
"This is a multi-billion dollar problem for South Dakota," Rounds said in an interview with News Watch. "This is not new, but it has been enhanced and brought into the spotlight because at a time of national crisis, we have seen the problems with this existing market be highlighted."
Rounds and others are not sure if the inequities in the market are due to unfair trade practices on the part of the beef processors or if the market system itself needs an overhaul. To help find out, Rounds wrote a letter to U.S. Attorney General William Barr on March 19 "to urge the Department of Justice to investigate continued allegations of (meatpacker) price fixing within the cattle market and to examine the current structure of the beef meatpacking industry for compliance with U.S. Antitrust law."
Rounds noted in this letter that the four largest meatpacking companies in the U.S. control 80% of the processing market. Two of those companies, JBS and Marfrig Global Foods, are Brazilian-owned. The U.S. Department of Agriculture recently agreed to lift the ban on importing Brazilian beef into the U.S., which domestic producers worry will also damage their position in the worldwide market.
Accusations of unfair pricing by meatpackers arose in August 2019 after a large Tyson plant burned down in Holcomb, Kan., spurring an investigation by U.S. Secretary of Agriculture Sonny Perdue into "recent beef pricing margins to determine if there is any evidence of price manipulation, collusions, restrictions of competition of other unfair practices."
Rounds wrote to Barr that packers have seen significant profits in recent years and remain in a "unique position within the supply chain to exert control over the input of cattle" and that "the continued effect of diverging profits and losses along the supply chain compared to high end-consumer prices further demonstrates this ongoing issue."
Rounds also urged President Donald Trump to initiate efforts to implement Mandatory Country of Origin Labeling into the current trade deal with Canada and Mexico. That labeling program, which was repealed in 2015 under threat of major tariffs by those countries, would enable U.S. producers to clearly label their meat products as being American-bred, -raised and -processed. That could encourage consumers to buy American beef at a time when foreign products are re-entering the market.
Finally, Rounds on March 20 submitted legislation that would use federal Commodity Credit Corp. funds "to offset losses cattle producers take in the live and feeder cattle markets." That program, Rounds said, would be similar to the Market Facilitation Program that provided direct payments to farmers for losses stemming from tariffs placed on U.S. goods by China during the ongoing trade war led by President Trump.
As of March 16, 2020, that 2019 program had provided $8.6 billion to American farmers, including $524 million to South Dakota producers of corn, soybeans, dairy products and hogs, but no money to beef producers. Rounds said that if the new measure is successful, any relief would still be "several months" away from helping beef producers.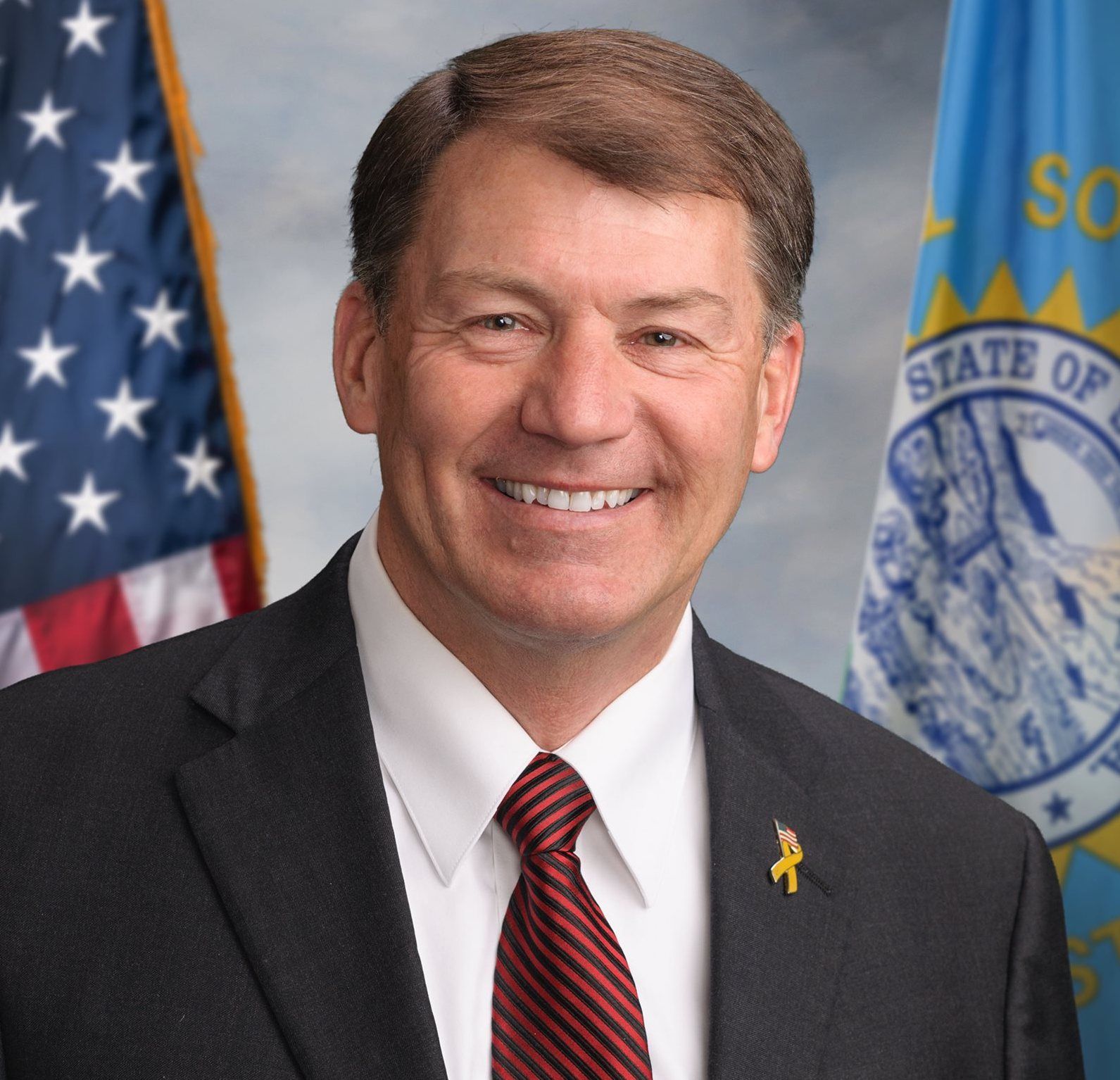 "This is a multi-billion dollar problem for South Dakota ... we've got beef producers out there that are in dire straits because in some cases, they're close to $400 per animal underwater, far below breaking even when they come to sell." -- U.S. Sen. Mike Rounds, R-South Dakota
Rounds also said he continues to push his bill called the U.S. Beef Integrity Act, which would prevent foreign beef producers from falsely labeling their meat as a "Product of the USA" – which is being done now to confuse consumers, he said.
"In the meantime, we've got beef producers out there that are in dire straits because in some cases, they're close to $400 per animal underwater, far below breaking even when they come to sell, and if you're got 1,000 head on feed, there are very few cattle feeders can handle that kind of a loss," Rounds told News Watch.
James Halverson, executive director of the South Dakota Stockgrowers Association, said the slide in the beef market would create ripple effects far beyond the struggles of ranchers to stay afloat.
"Agriculture is where everything starts in this state, and when agriculture is hurting, you're undoubtedly going to see trickle-down effects in our economy," Halverson said.
Halverson said ranchers are feeling the same worry as everyone else when it comes to contracting COVID-19, but that the stresses are compounded by the inequities in the market and knowing that their animals may not generate the revenue they should.
"It's tough; it's an emotional thing," he said. "It's a real thing, it really is, because the suicide rate among farmers and ranchers is much higher than in other industries."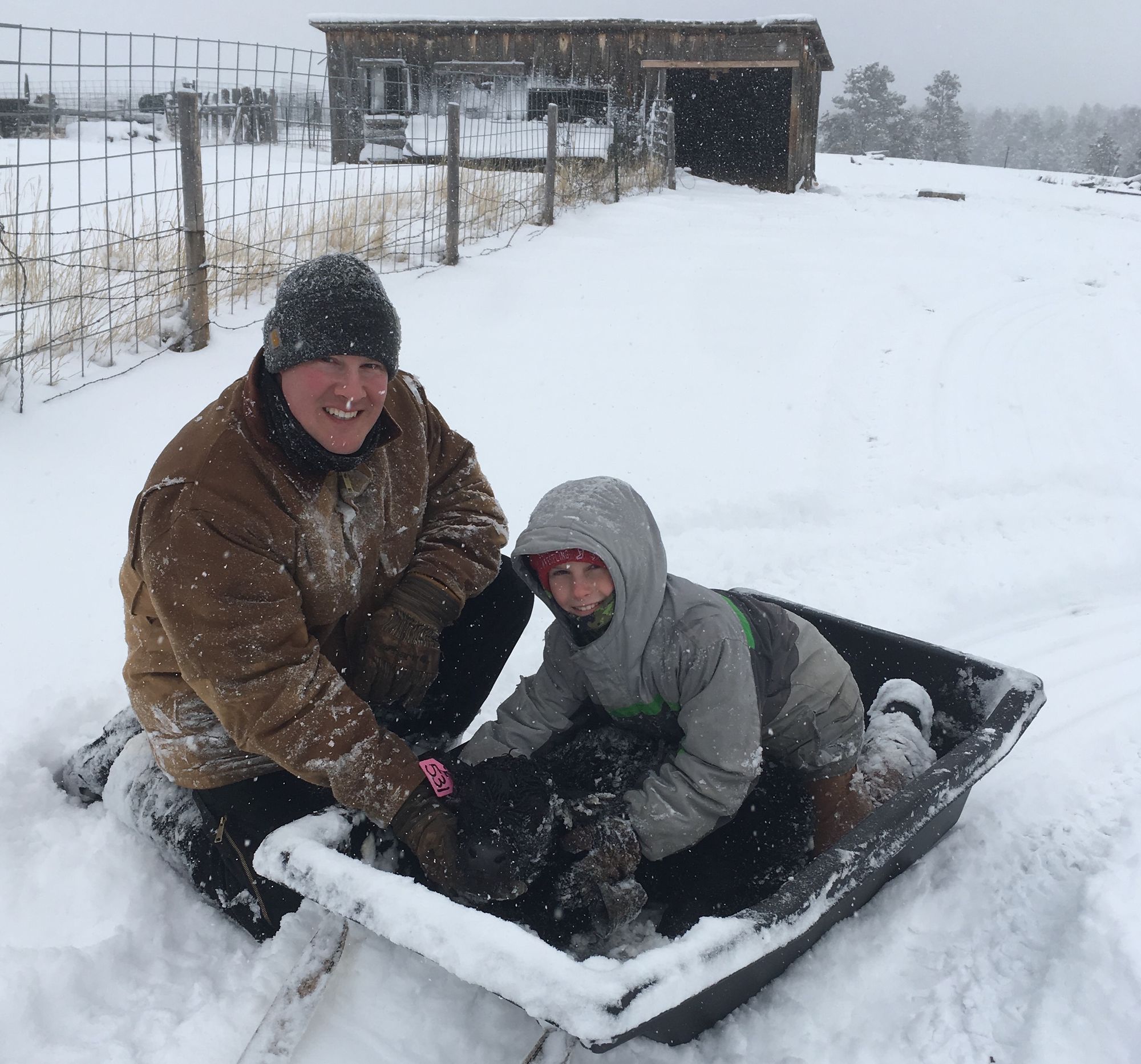 Halverson said ranchers are proud and usually eschew any financial bailout efforts, but he said the current crisis may require some government help.
"We don't want to have price programs and we don't want to have subsidies so we feel like we're producing cattle for the government," he said. "We care for these animals, we care for the land and we put a lot of work into this, but to keep being beaten down …"
Symens said that unlike producers of hard goods, ranchers cannot put production on hold or keep their products in storage until the pandemic is under control and the crisis has passed. Instead, ranchers must sell their animals when they are finished out no matter what the prices are. And in the meantime, bankers and mortgage companies demand payments even in a market downturn.
"It's not like grain or soybeans or cell phones or cars; you can't park cattle there and leave them and wait," Symens said. "Every day he stands there when he's ready, you're losing profit."
Cammack has felt the hardships caused by the COVID-19 virus on two distinct fronts.
As a Meade County cattle rancher with about 750 head, Cammack and his family have watched the futures price for cattle fall to well below break-even. And as the owner of the Cammack Ranch Supply retail store in Union Center, he has seen customer traffic and sales fall precipitately since the virus landed in the U.S.
"I don't think there's ever been an economic event that affects everyone like this," Cammack said. "There's always been a certain sector that there's a bright spot in, but you have to look pretty hard to find a bright spot this time."
Cammack said that while the mood among ranchers is glum, he anticipates most will be able to weather the storm.
"Whether it be the American rancher of the American businessperson or the American citizen in general, we're a pretty resilient bunch," he said. "It is certainly no fun to go through this, but we've been through some significant challenges in the past."