News About News Watch
Veteran journalist Stu Whitney joins South Dakota News Watch as investigative reporter
South Dakota News Watch continues to strive for excellence with its latest addition to our award-winning investigative news team.
A 30-year veteran of newspaper journalism, Stu Whitney of Sioux Falls joins South Dakota News Watch as an investigative reporter starting Feb. 22, 2022. Whitney is a graduate of the journalism school at Michigan State University who worked his entire career at the Sioux Falls Argus Leader as sports editor, news columnist, content coach and editorial board member.
A three-time South Dakota sportswriter of the year, Whitney left the Argus Leader in 2020 and published his debut novel, The Covid Chronicles, in August 2021.
While at the Argus Leader, Whitney's reporting efforts on challenges facing Native American student-athletes and ethics abuses in state government were recognized by the American Society of Newspaper Editors and the Scripps Howard Foundation. His series on open enrollment in South Dakota received first prize from the national Education Writers Association in 2006.
Whitney and his wife, Lisa, live in Sioux Falls and have two children.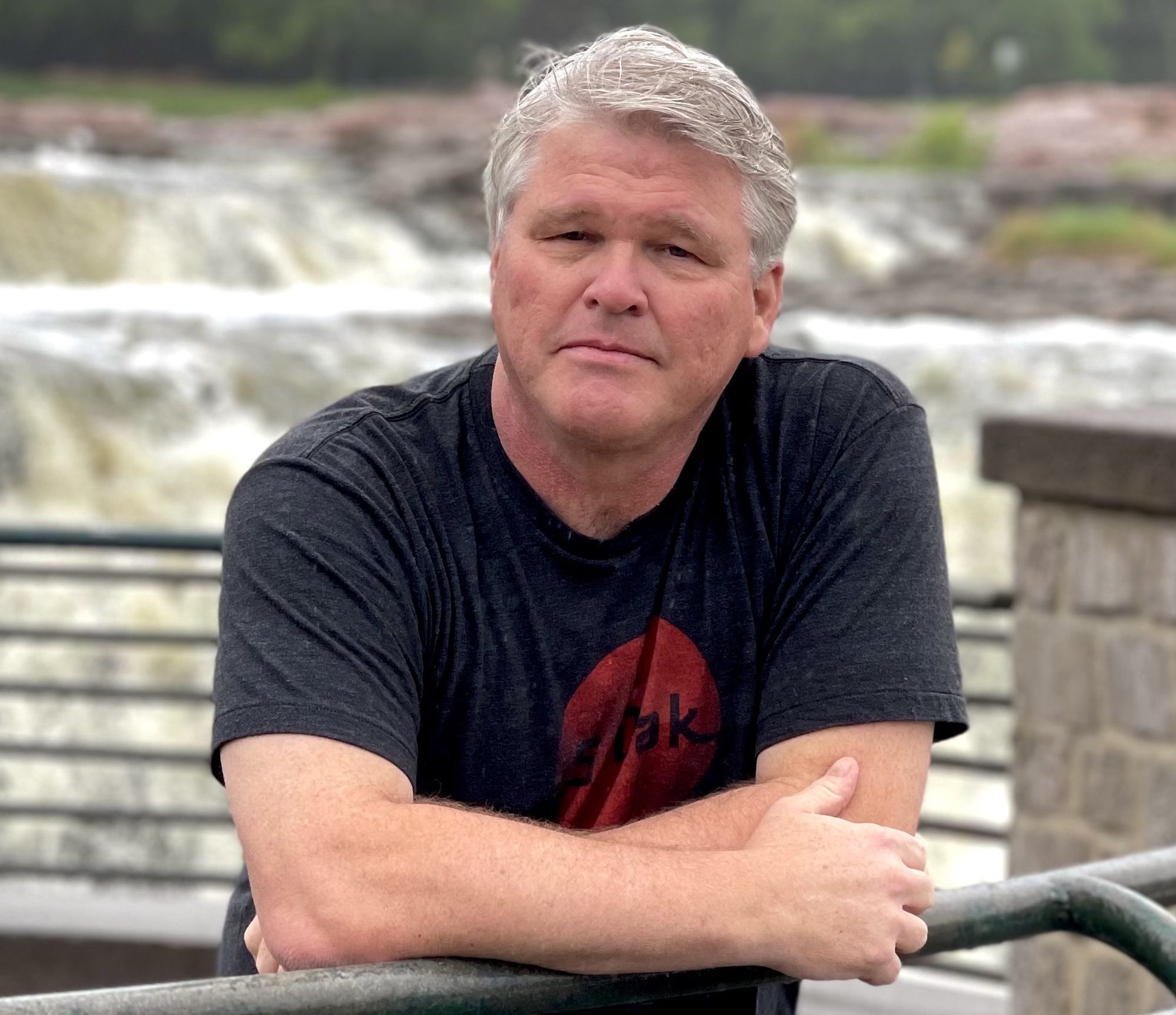 South Dakota News Watch is the state's only non-profit journalism organization and is funded solely through grants and individual donations.
The addition of Whitney to the content team has positioned South Dakota News Watch well to continue its goal to "Inform, Enlighten and Illuminate" the public and policymakers of South Dakota about topics of critical statewide importance.
"Our ongoing and growing commitment to serve all South Dakotans with the highest quality of news reporting and extreme professionalism in journalism is evident in the addition of Stu Whitney on our investigative reporting team," said Rob Joyce, executive director of South Dakota News Watch. "Whitney has exhibited a high level of writing and journalism excellence throughout his career, and we are pleased that he will provide in-depth and high-quality work that will reach a statewide audience with News Watch."
Content Director Bart Pfankuch said Whitney will add a strong journalistic voice and presence to the News Watch content team. "I look forward to working closely with Stu to do great journalism that serves the state of South Dakota and its residents," Pfankuch said. "Stu's track record of excellence and depth of experience are well-known and well-deserved, and I know we will make a great team."
Whitney said he is eager to begin digging into major topics of statewide importance in his new role.
"I'm excited about working with a non-profit journalism organization that provides balanced but hard-hitting reporting about issues that matter," Whitney said. "South Dakota News Watch plays a vital role in the state's media landscape, and that role will continue to grow in the years to come."
Whitney can be reached by phone at 605-937-9074 or by email at Stu.Whitney@SDNewsWatch.org.