VERMILLION, S.D. – One of South Dakota's most venerable institutions, the law school at the University of South Dakota, is facing academic and financial challenges unprecedented in the school's 117-year history.
Applications are historically down. The balance sheet is barely in the black. More marginally qualified students have been admitted in recent years. And the school, which produces most of South Dakota's lawyers, is on the watch list with its main accreditation agency.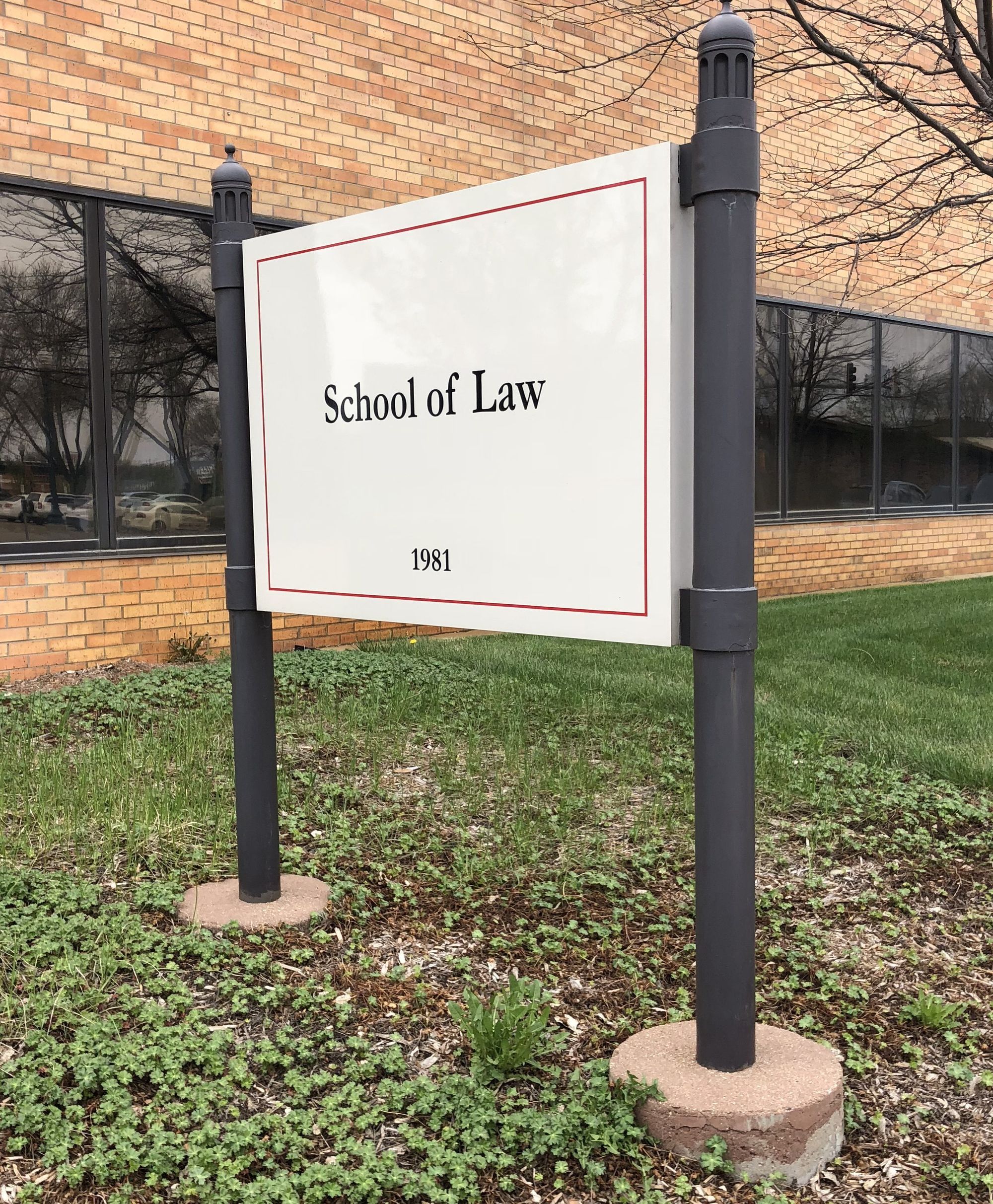 Perhaps most worrisome to some observers: The rate at which USD grads pass the state bar exam – a requirement in order to practice law in South Dakota — has tumbled from more than 90 percent in 2010 to 50 percent in 2017.
Those issues led to the formation of a task force last fall that considered moving the law school away from the USD campus in Vermillion to Sioux Falls. That concept was rejected, but the issues facing the school remain.
"The skeleton of the institution is very strong," said state House Speaker Mark Mickelson, who headed the relocation task force. "But I make no bones about it. It's a good institution with good people, but if they don't change they'll be out of business."
The headwinds facing the law school are not unique to South Dakota. A dramatic decline in legal jobs nationally and the increasing cost of getting a law degree combined to send the American legal education system into a downward spiral that forced some law schools to close.
Yet there is reason for hope at South Dakota's only law school.
The low bar passage rate and other challenges are being taken seriously by administrators. Admission standards were recently increased, course offerings have been modernized, opportunities for practical experience are expanding and new scholarships are being offered.
Law School Dean Thomas Geu, who is leaving his post this year to return to teaching, said he, his successor and incoming USD President Sheila Gestring are committed to making USD one of the best small law schools in the country.
"This is a tremendous opportunity because it's a time of transition in all of legal education and the practice of law, and locally at this school," said Geu, dean since 2011. "While that causes uncertainty, it certainly creates a huge opportunity and it's just a matter of how we take advantage of that opportunity."
Not immune to trends
When bar-passage rates fell precipitously at law schools around the country in 2014, a blistering story in Bloomberg Businessweek carried the headline, "Dumber are getting lawyers?" and blamed law schools for accepting students who managed to graduate but were unable to pass the two-day, 12-hour bar exam.
The results of the bar exam in South Dakota from July, 2017 revealed the depth of the problem for USD. Half of all USD students passed the exam, with 52 percent of first-time takers from USD passing. However, 77 percent of non-USD graduates who took the exam passed the same test.
Geu said USD never reduced admission requirements, but in the mid-2010s accepted more students who were closer to minimum standards for undergraduate grade point average and score on the Law School Admissions Test.
He said there is no easy explanation for the falling bar-passage rates, which have now stabilized around 50 percent.
Geu noted that the score to pass the bar in South Dakota was raised slightly in 2015. He also said the first big drop in passage rate came in a year where no changes were made to admission standards. Other hypotheses, in South Dakota and elsewhere, suggest more law students are working or raising families while preparing for the bar, and that millennials do not focus well through long testing sessions.
Beau Sullivan, 28, is a first-year law student at USD who enrolled because USD is affordable and has a historically strong reputation (he also has a girlfriend in Vermillion whose grandfather is a USD professor.)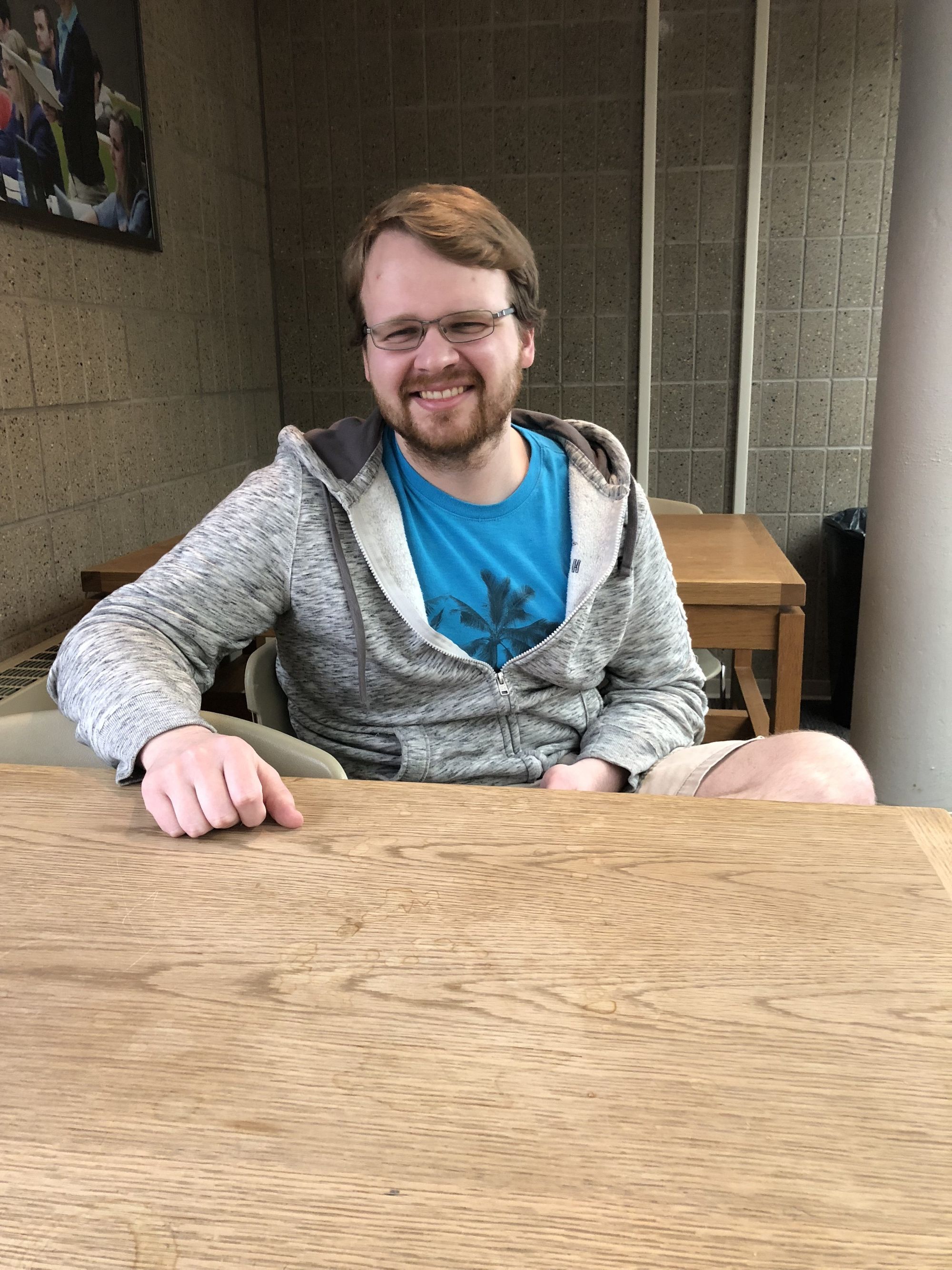 "I think it's been a great choice so far," said Sullivan, a Sioux City, Iowa native who wants to practice intellectual property law. "The bar-passage rate horrified me when I saw how much it dropped, but as long as you study hard for it, and with the education here, I feel like I'll be in a good position."
Geu rejects any speculation that the law school faculty and curriculum could be at fault, but he is aware of the concerns.
"That's one criteria we're judged on," Geu said. "Does that mean we're a better or worse school? If you're looking at the education we provide, no. If you're looking at the bar-passage rates, hell yes."
Over the past few years, the law school has added formal bar preparation courses, and the performance of professors is now partly judged on their efforts to prepare students for the exam.
A move in 2016 to raise admission standards by requiring either a high undergraduate GPA or a high LSAT score led to a reduction in first-year admissions from 74 to 52 two years later, lowering tuition revenues.
David Gilbertson, a USD law grad and chief justice of the South Dakota Supreme Court, said the bar exam is a check on preventing unqualified people from becoming lawyers.
"The easiest thing in the world would be to give everyone a law license upon graduation," Gilbertson said. "But we're here to protect the public and solve the public's problems, and to do that, we have a bar exam that requires lawyers to have proficiency in the law."
Battling accreditation issues
USD remains fully accredited with the American Bar Association but is on the association's watch list for low bar-passage rate, lack of financial sustainability and low incoming student credentials.
Earlier concerns include not providing students with enough hands-on experience, a lack of academic support for students, problems with the staffing of the law library and a lack of diversity among faculty and staff.
USD law receives a low level of state financial support compared to other Great Plains state university law schools, about $6,200 per student compared to $22,000 per student at the University of Wyoming.
USD relies heavily on less expensive adjunct professors to teach classes. The 18 to 20 adjunct teachers each year receive $5,400 to teach a 3-credit class, while tenured law professors at USD receive up to $150,000 annually plus benefits to teach 12 credit hours.
In 2017, USD was named the sixth best value law school in the country by National Jurist Magazine. Tuition at USD is about $14,400 a year for state residents, and about $32,400 a year for non-residents, comparable to state universities across the region.
The USD law school receives mixed grades in national ranking. In 2017, USD law ranked 143 of 149 law schools ranked by U.S. News & World Report. This year, the school's ranking jumped to 128.
Morgan Nelson, 27, a Nebraska native who was president of the USD Student Bar Association and served on the relocation task force, said one of USD's greatest assets is its small size.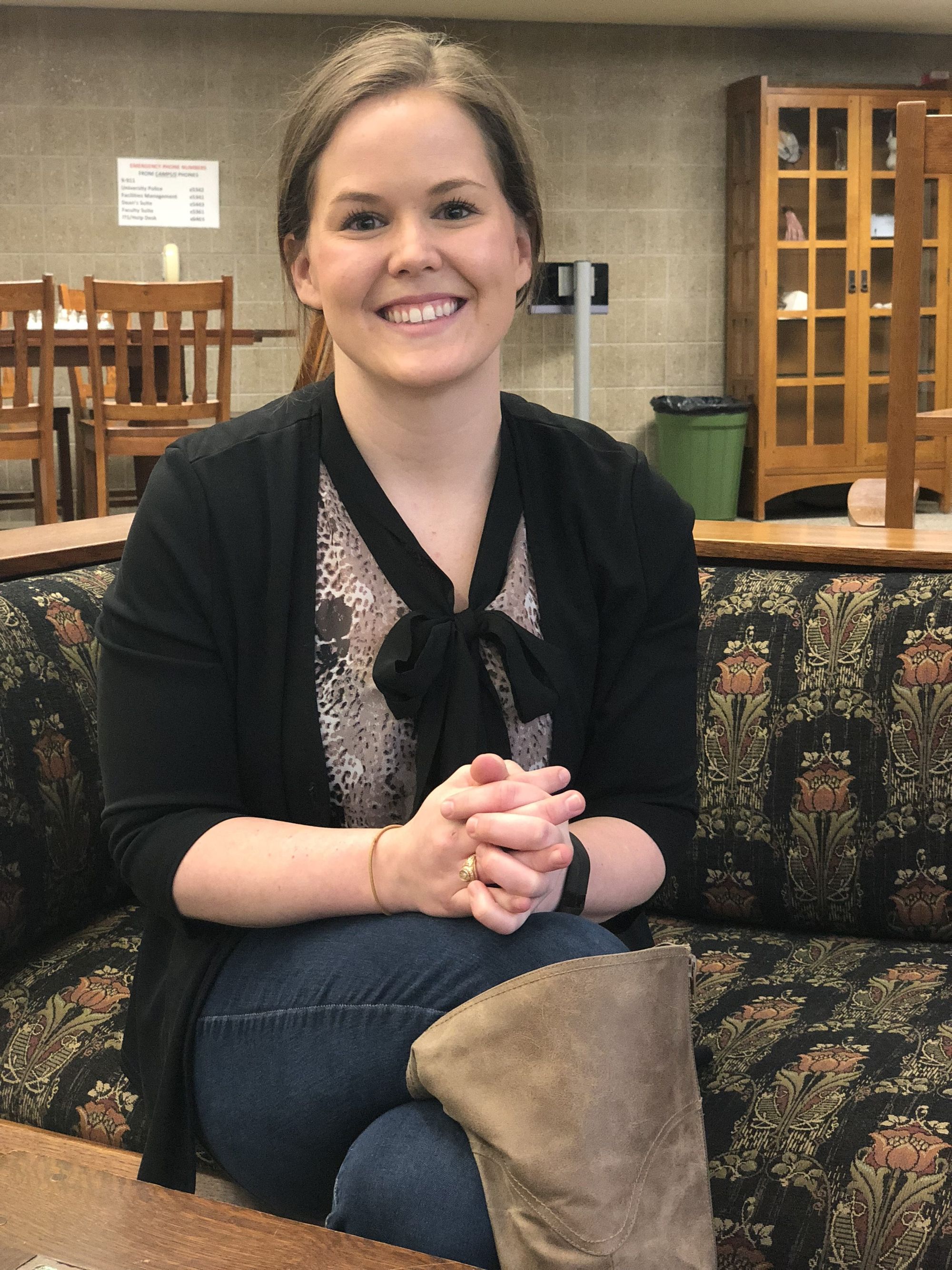 "I can't imagine where you'd get more face time with teachers and classmates," said Nelson, who graduated in May.
During the task force meetings, Nelson raised concerns about the age and viability of the USD law school building, including a persistent septic smell two years ago, a lack of restrooms for women and the fact the school has only four classrooms. Nelson voted to move the law school to Sioux Falls and accepts the decision to keep it in Vermillion.
"There's still conversations to have, and it's kind of a critical juncture," Nelson said. "There's a lot of changes coming, and I don't think it's all good or all bad."
Catching up to changing times
Questions have also been raised about whether USD law is nimble enough in adapting to the changing needs of law students and prospective employers.
"The times changed more than the school really did," said Chief Justice Gilbertson, who served on the task force and voted to keep the law school in Vermillion. "As the legal education community and as society itself continue to evolve, the law school needs to keep up with the times."
Geu said the law school – long renowned for its legal writing program and American Indian Law program – is continuing to improve and adapt. The school recently added a course in the new field of low-income tax law.
Gilbertson said new money is needed to offer more scholarships to attract top students and to diversify offerings, and he said the Legislature is responsibility for finding the money.
Gilbertson said law the school could increase revenues and relevancy by offering courses for people who need legal training but not a law degree, such as administrators of nursing homes or school superintendents.
The future is likely to include more online courses and expanded opportunities for students to get real-world experience.
Geu said the law school recently teamed with the USD Foundation to create new scholarships that provide $15,000 a year to students who remain in the program all three years.
The state Legislature in its 2018 session approved $300,000 in new money for the USD law school incumbent upon a university match. The new money, Geu said, will be aimed at providing practical experience for law students. The school's first fully online class in tax law will be offered next spring.
To increase the law school's connection to the Sioux Falls market, new programs will be offered there next academic year in growing fields such as trust administration, health care compliance and financial institution compliance. Geu said that in a 3-year law school program, many of the changes made recently will come to fruition over the next few years.
"The University of South Dakota law school is alive and well," Geu said. "There's room for improvement and we will improve."