Rural Life and Outdoors
Age of South Dakota farmers rise – along with land and input costs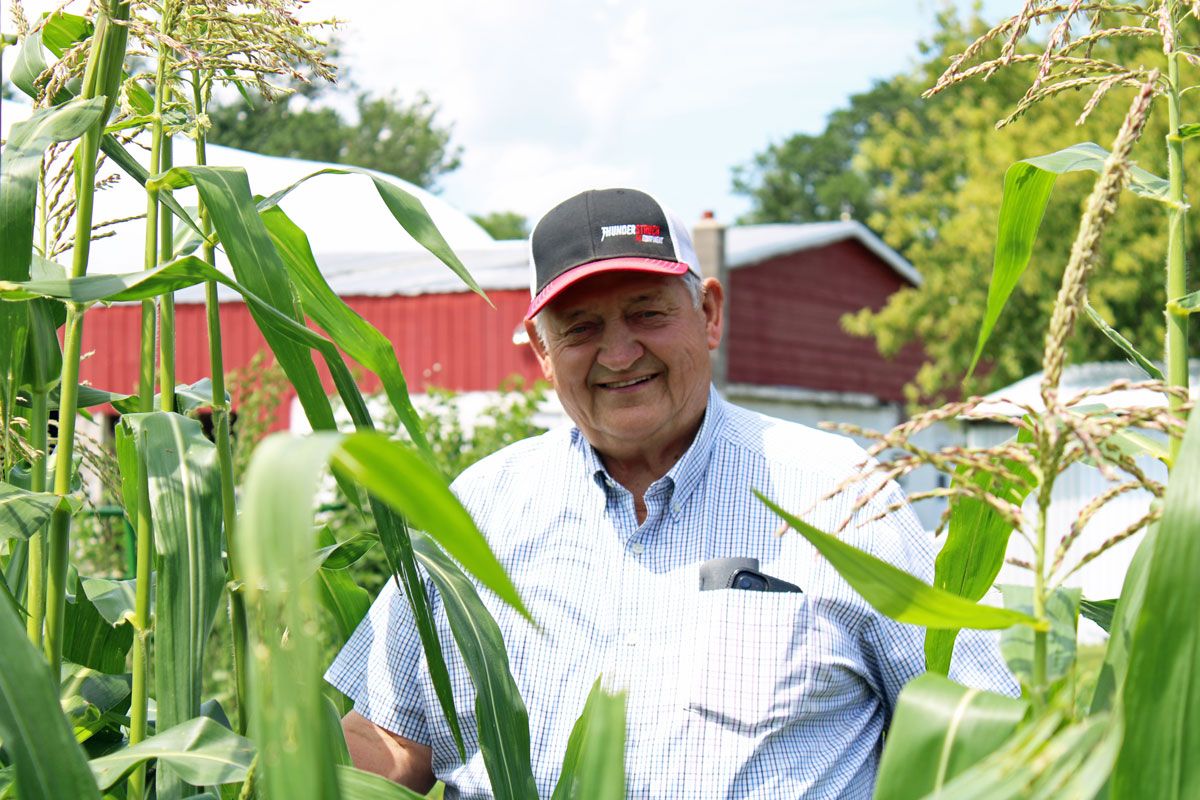 DIMOCK, S.D. – Ron Neugebauer has been farming in South Dakota for more than 60 years.
He began in the early 1960s when he was in high school. By the time he was 30 years old, he and his brother had taken over the family farm after their father died.
"The first big feeling was driving a John Deere, one brand new John Deere tractor in the middle '50s. I was only like 8 years old, but I was able to go out and pull a drag in the field," Neugebauer said.
He would go on to raise his own five children on that same farmland. Most mornings, he and the kids would milk the dairy cows and watch the sun rise.
Rural life: South Dakota ag income predicted to fall, but farmers remain optimistic
Neugebauer's land, which currently grows corn and soybeans, sits about 10 miles west of Dimock, a town of an estimated 150 people and the home of the oldest cheese plant in South Dakota.
At 77, Neugebauer is among nearly two-thirds of South Dakota farmers who are at least 55 years old. In 2017, according to the most recent Census of Agriculture, nearly 4,100 principal producers in South Dakota were over the age of 75.
A principal producer is the person who has the primary responsibility for a farm's day-to-day operations, according to the U.S. Department of Agriculture.
As the number of young farmers remains low and those nearing retirement age grows, some worry about the future of the state's No. 1 industry.

Fewer farms in South Dakota

In 2022, the state had 2,600 fewer farm operations than it did in 2012, according to USDA data. Over the past two years, the number of South Dakota farms has hovered around 29,400. In 1923, the state was home to 78,800 farm operations.
Neugebauer's farm has remained in operation since 1882.
"My grandpa started it and homesteaded here," Neugebauer said.
In 2021, South Dakota ranked 28th in the country for the number of farms, behind New York and Mississippi.
However, while the number of farms has decreased, the number of acres in operation has remained rather stable.
South Dakota had 44.9 million acres devoted to agriculture in 1950, according to USDA data. Last year, the state had 43.2 million acres in operation.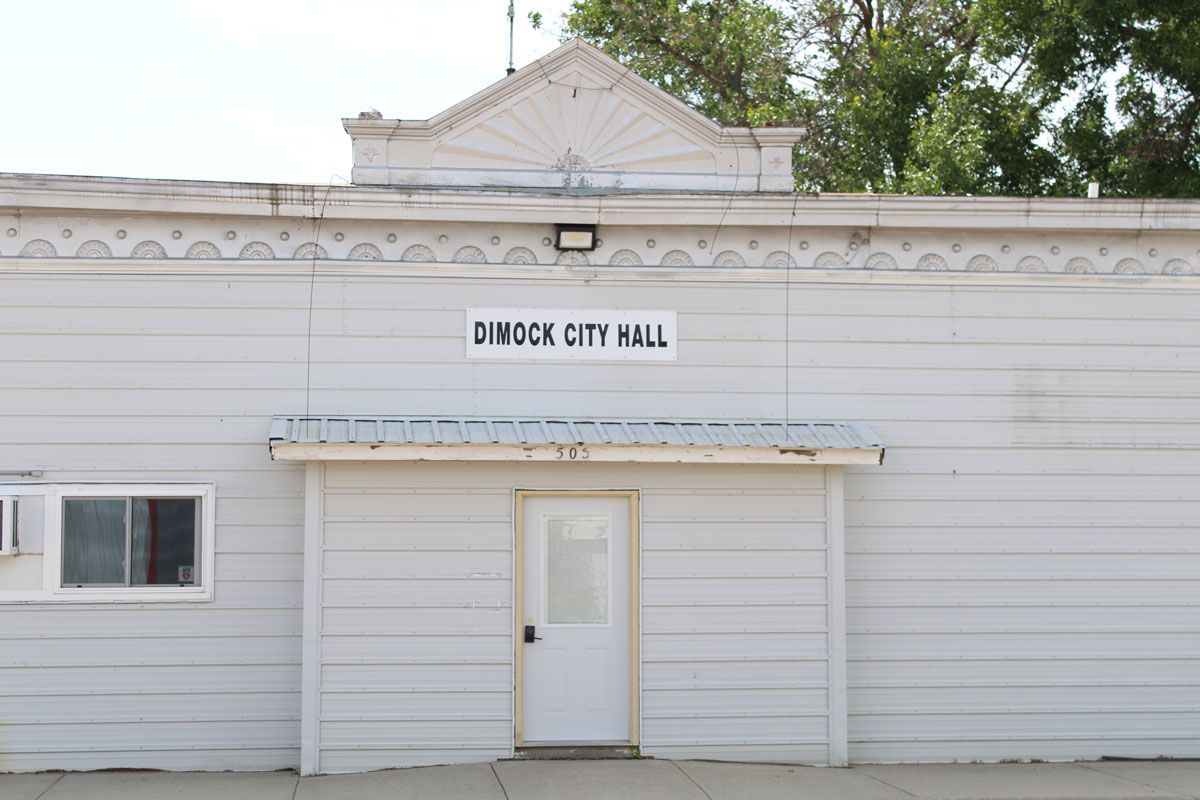 Family-owned farms have remained a South Dakota staple as well.
As of 2017, 1% of South Dakota's farm operations belonged to non-family held corporations, according to the most recent Census of Agriculture.
Heather Gessner, a livestock business management field specialist with South Dakota State University Extension, said while it's too early to tell if 2023 will see a drop in the number of farm operations from 2022, she expects South Dakota will hold steady.
"I don't think we've lost a number of farms that would be alarming, either through farmers retiring or going out of business or whatever the issue might be," she said. "The age of our farmers continues to increase, so when we can get new farmers started and help them get a foot in the door, that's always great so that we can maintain those farming numbers."

South Dakota's farmer population aging
Gessner said the state has a smaller number of 40- to 45-year-old farmers because of the difficulties farmers faced in the 1980s and 1990s.
"There wasn't an opportunity at that time to come back to the farm and farm. Commodity prices were low. Hog prices were disastrously low. Expenses were kind of starting to creep up," Gessner said.
Now, a generation later, some of the people who graduated high school in the 1990s are in a place to move back to the family operation and take up management positions, she said.
Gessner said those 40- to 45-year-olds could currently find themselves in a stable job, have money saved, desire to move to a smaller town or have a parent retiring from farming — all of which would encourage them to return to the farming profession.
"It takes such a huge amount of money to get into it. You gotta have some kind of help, either from family or somebody to help them get started, to get going," Neugebauer said.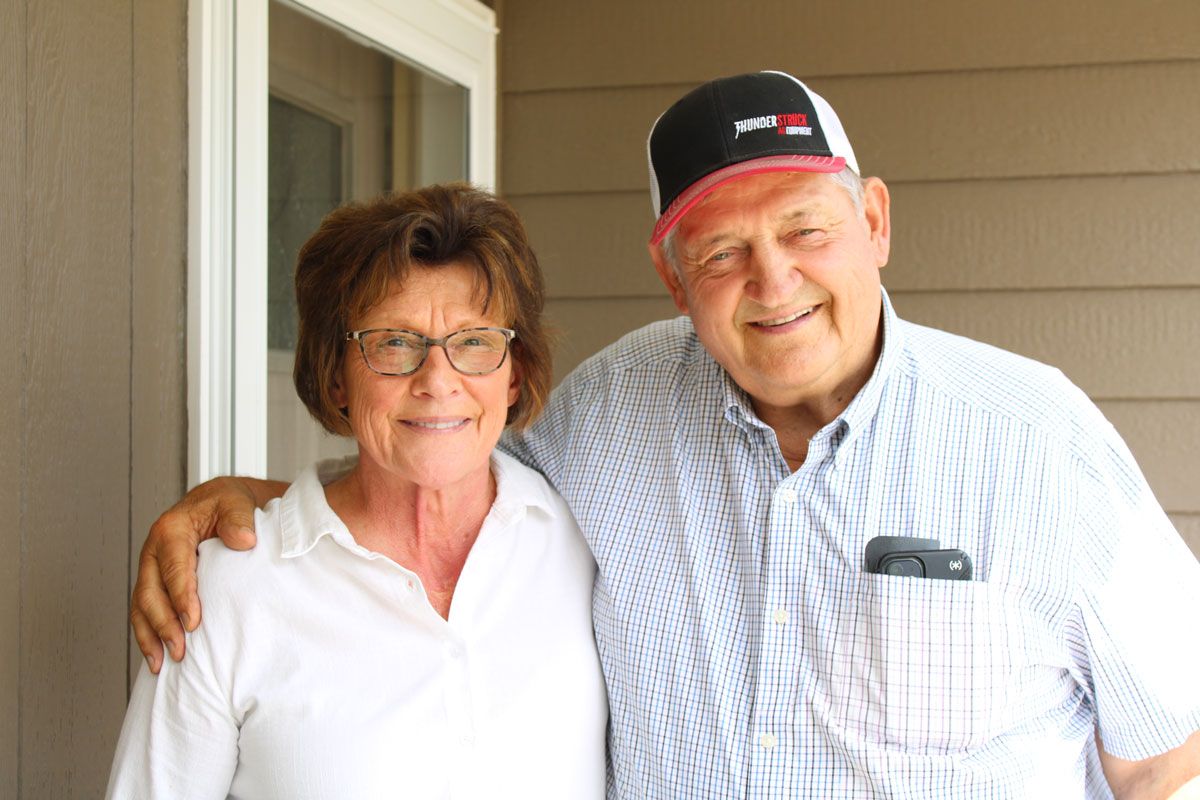 As a high schooler in the early 1960s, Neugebauer's father rented him and his brother a quarter of his uncle's ground.
"And we were able to start farming. We each invested in a tractor. I bought a third and my brother bought a third and my dad bought a third. That's how we got started," he said.
More people are seeking agriculture-focused degrees from South Dakota technical schools, which gives Neugebauer hope for the future of farming in the state.
According to a South Dakota Board of Technical Education Report, South Dakota's four technical schools enrolled more than 7,200 students at the start of the fall 2022 semester, 489 of whom were seeking a career in agriculture, food and natural resources.

Land prices challenge new farmers in South Dakota
According to a National Young Farmers Coalition survey, 59% of young farmers say finding access to affordable land is "very or extremely challenging."
"One of the biggest barriers that we face and that the next generation talked to me about is finding land then trying to afford it," Gessner said.
The average cash rental rate for non-irrigated cropland in South Dakota rose from $32 per acre in 1991 to $149 in 2023, according to data from a South Dakota State University Extension survey on land market trends in the state.
Using the U.S. Bureau of Labor Statistics' inflation calculator, $32 in May 1991 would be equivalent to a value of $71.77 in May 2023.
The average value per acre of non-irrigated cropland in South Dakota is now $5,458, up a whopping 1,321% from $384 in 1991.
"Finding ground where you want to be is also another component. There's a lot of variation between different parts of South Dakota," Gessner said.
However, more challenges await beginning farmers.
"The biggest barrier comes down to that financial component, you know, just the operating expenses related on a per acre basis," Gessner said.

Programs assist beginning farmers
Several programs in South Dakota aim to help bridge the gap between beginning and retiring farmers.
South Dakota State University Extension offers estate planning and farm transition programs, which Gessner has headed since 2006.
The organization puts on four to five estate planning conferences for farmers and ranchers across the state each year. Gessner said the conferences cover communication differences and personality styles, so farmers and families can work together and ensure the longevity of the operation.
Participants also learn about the tools available to them for retiring and preserving their operations, like long-term care insurance and different trusts, Gessner said.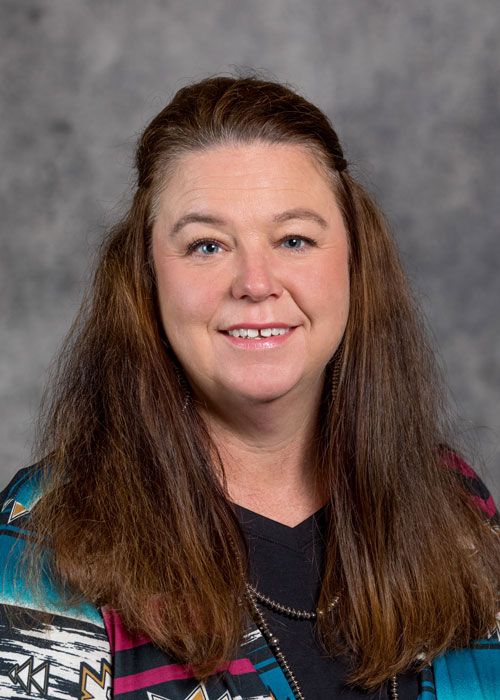 "When I try to teach about the tools, I also have the goal of trying to introduce the farmers and ranchers to the industry professionals that they need to help implement those tools," she said.
SDSU Extension also holds an eight-week workshop series titled "Farmland for the Next Generation."
According to SDSU Extension, the series covers "an introduction to land tenure, financial readiness, land tenure options, finding land, land assessment, leasing land, purchasing land and succession planning."
Throughout the course, participants learn about ways to enter the farming industry if they don't currently have a family farm to return to or if the family farm involves many people and needs to increase in size to accommodate everyone's livelihood, Gessner said.
"How do we put all those pieces together and start that conversation on, 'Should I even buy that piece of ground that came up next to me?'" Gessner said.
USDA offers a Beginning Farmer and Rancher Development Program, which allocates grants to organizations for education, mentoring and technical assistance initiatives for beginning farmers and ranchers.
The USDA also oversees several loan programs for beginning farmers, such as the Farm Ownership loans, which provide access to land, and the Microloan program, which helps establish a source of financial assistance for beginning farmers in their first years.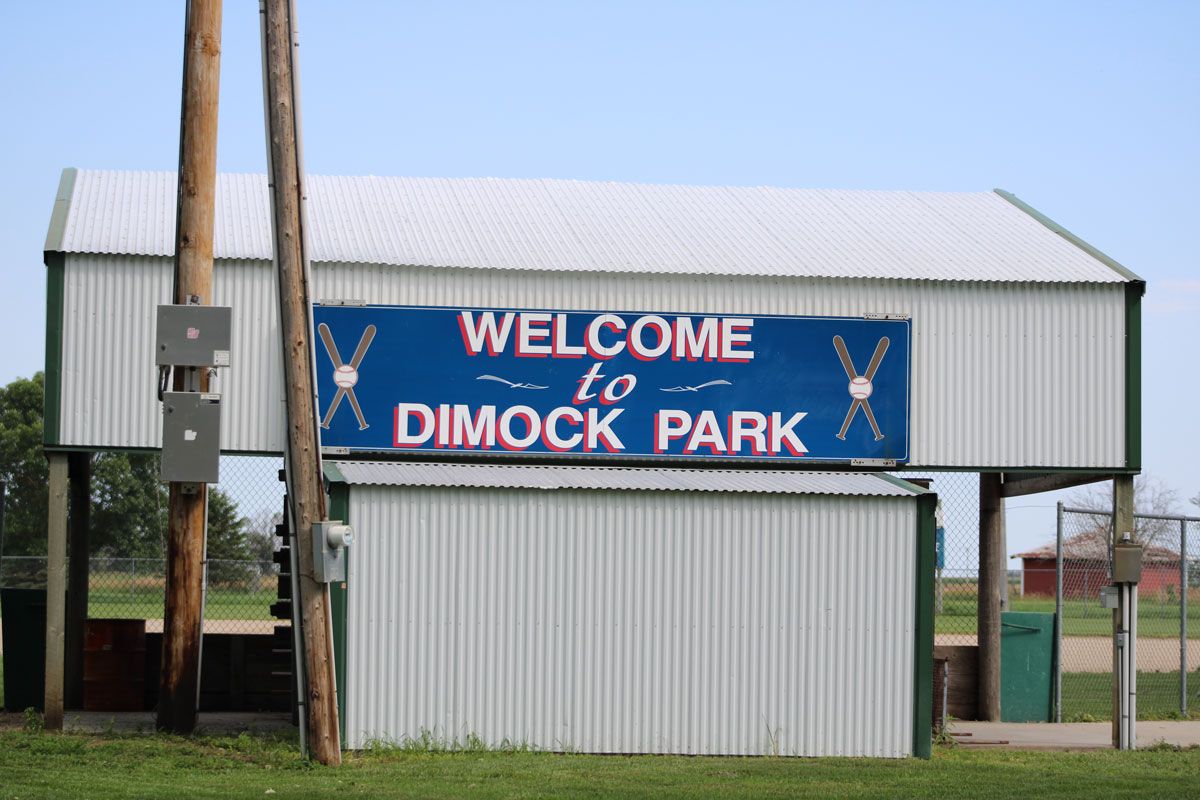 Looking forward: 'You have to keep a positive outlook'
Neugebauer always knew he would go into farming.
"I kind of had a love for it, you know, kind of always did," he said.
Within the next year or two, Neugebauer plans to fully retire from farming and rent out his land to his two nephews.
To those entering the farming profession, Neugebauer advises positivity.
"You have to keep a positive outlook. I mean, you have to always think it's gonna turn out good, and you can't go looking at it like, 'Well, I don't think this is gonna work out.' You have to have faith that things will work out," he said.