Health
Supreme Court ruling won't stop abortion pill provider near South Dakota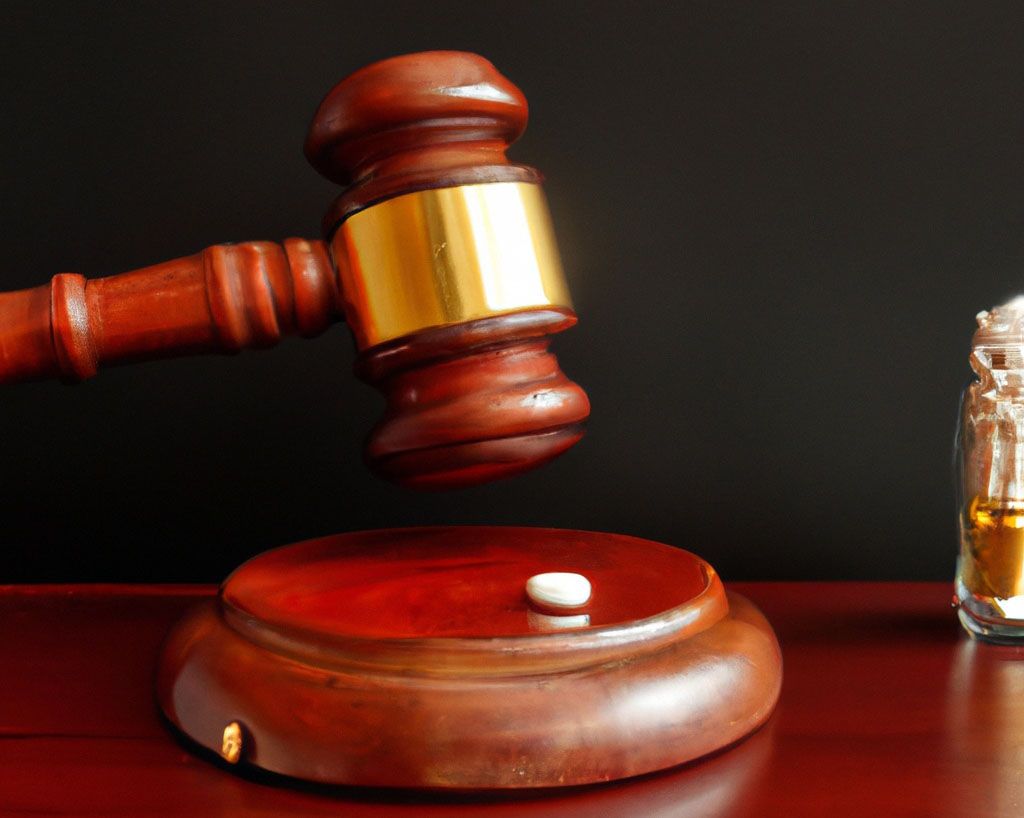 A Minnesota doctor who helps procure mail-order medication abortions for South Dakota women said she plans to continue that practice even if the U.S. Supreme Court outlaws or limits the use of mifepristone, one of the pills used in the process.
"It's business as usual," said Dr. Julie Amaon, medical director of Just the Pill.
The Twin Cities telemedicine provider assisted more than 150 South Dakota residents in 2022 and 2023 with online consultations and prescriptions to terminate pregnancies. The organization has provided service to more than 5,000 patients overall since starting as a nonprofit in 2020.
Amaon told News Watch that her "neck is sore from the whiplash" of legal wranglings that have intensified the abortion debate since the Supreme Court's Dobbs decision in June 2022 to overturn the landmark Roe v. Wade ruling, allowing states to determine legality and access of reproductive services.
The new battleground focuses on medication abortion, which currently accounts for 54% of abortions in the United States, according to the Guttmacher Institute, a reproductive health organization.
U.S. District Judge Matthew Kacsmaryk, a Texas-based Trump appointee, issued a ruling April 7 that threatened to halt the Food and Drug Administration's authorization of abortion pill mifepristone, first approved in 2000.

Less than a week later, the 5th U.S. Circuit Court of Appeals paused the mifepristone suspension but upheld Kacsmaryk's rollback of more recent FDA policies that made abortion pills easier to obtain by removing the requirement of in-person provider visits.
On April 21, the Supreme Court issued a stay on that 5th Circuit ruling, reverting abortion access to post-Dobbs status while the appeals process continues, with a decision expected sometime in 2024 on the status of mifepristone and how medication abortion is administered.
Poll: 57% support legal access to abortion pill in South Dakota
Amaon, whose group aims to provide abortion access to women who reside in states with strict prohibitions, said Just the Pill will forge ahead no matter what the Supreme Court decides.
That could mean employing a one-pill regimen to terminate pregnancies if mifepristone is outlawed or using a mobile clinic to dispense pills in person to women who cross the border from South Dakota if FDA regulations change.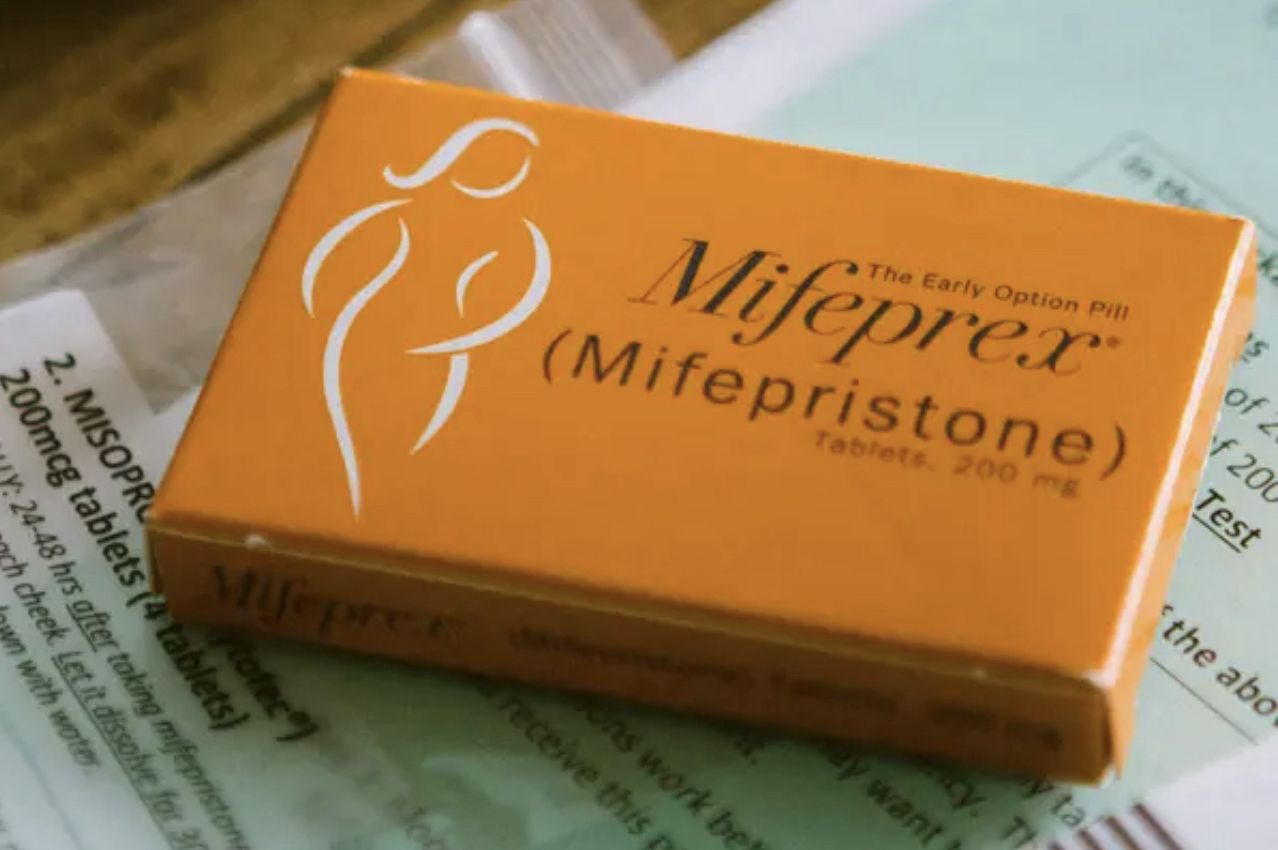 "What bothers me most is that the courts and lawyers are deciding matters of general health care instead of physicians and their patients," she said.
A July 2022 News Watch survey of registered South Dakota voters showed that a majority (57%) of respondents support allowing legal access to abortion medications in the state, including 42% who "strongly support" such access. Nearly two-thirds (65%) said they support having a statewide referendum to determine South Dakota's laws regarding reproductive rights.
The poll also showed that nearly 8 in 10 respondents (79%) oppose criminal penalties for anyone who helps a South Dakota resident obtain an abortion where it is legal, such as in a neighboring state. An overwhelming majority (71%) also support permitting South Dakota residents to leave the state to obtain abortions.
The random survey was conducted by Mason-Dixon Polling & Strategy and contacted voters in all South Dakota counties by landline and cellphone. It was co-sponsored by News Watch and the Chiesman Center for Democracy at the University of South Dakota. The margin of error was plus or minus 4.5%.
Provider: One-pill regimen less effective than two pills
Medication abortion typically involves two pills. The first drug, mifepristone, works by blocking the hormone progesterone, which the body needs to continue a pregnancy. That process causes the uterine lining to stop thickening and break down, detaching the embryo. The second drug, misoprostol, taken 24 to 48 hours later, causes the uterus to contract and dilates the cervix, which expels the embryo.
A misoprostol-only regimen involves taking the drug with the same dosage as typically used, then taking it again three hours later, causing the uterus to contract. This process is repeated for three separate doses, three hours apart, until the pregnancy is terminated, Amaon said.
"Because you have to take it more times, the side effects are not fun," she added. "You might feel like you have the flu, there are some fever and chills, sometimes nausea, vomiting, diarrhea. Other than that, it's very safe and effective. There are no greater risk factors or complications because you're only taking misoprostol."

There is a slight difference in effectiveness, with 95%-98% of abortions successful with the two-drug regimen compared with 85% with misoprostol only, according to the organization's website. The two-pill regimen is recommended by the American College of Obstetricians and Gynecologists.
Just the Pill provided abortion drugs to 43 S.D. women through April
Besides Minnesota, Just the Pill offers services in Wyoming, Montana and Colorado, which positions them to provide access to residents from eastern and western South Dakota and North Dakota.
Charging $350 per patient, the nonprofit saw about 1,300 patients overall in 2021. It increased to more than 3,000 in 2022, utilizing online pharmacies such as American Mail Order out of Michigan and Honeybee Health in California.
In the first four months of 2023, the organization served 1,135 patients, including 43 from South Dakota, 31 in Minnesota and 12 in Wyoming.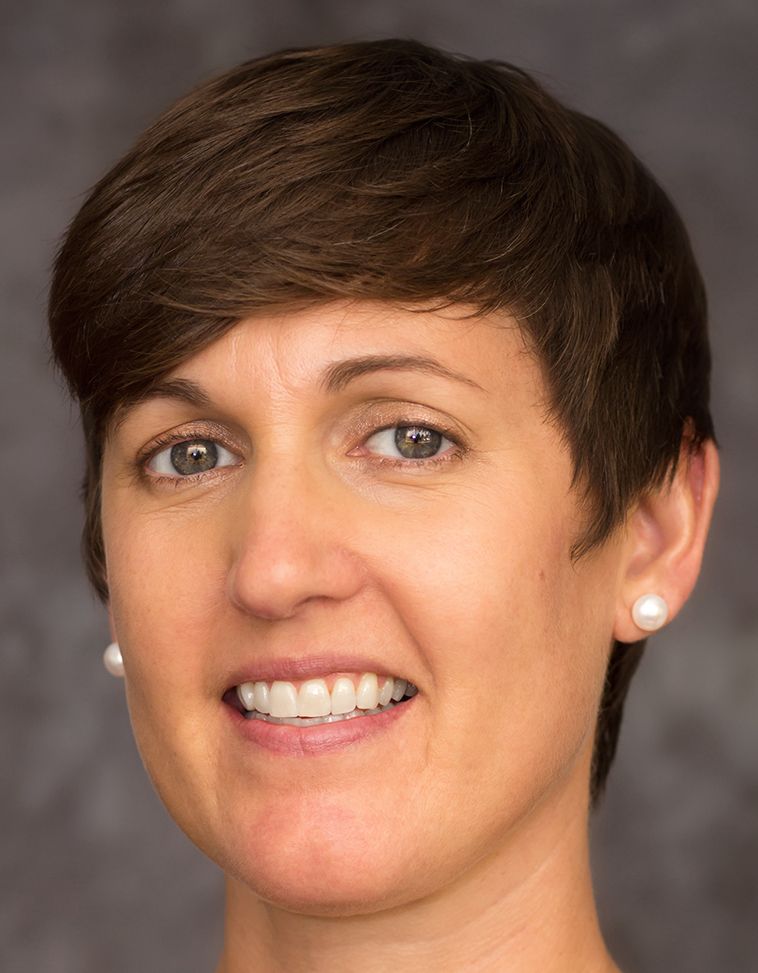 Patients fill out their information online, sign a consent form and then drive over the border to have a telehealth conversation with a clinician to discuss health history, medication protocols and what to expect. The patient then returns home and is notified when to return to Minnesota or Wyoming to pick up their prescription at a post office or FedEx pickup spot.
There is a telehealth follow-up in seven to 14 days to check on the patient and "make sure everything went as expected, Amaon said. We also reach out at four to five weeks for a pregnancy test at home, to make sure the process is complete."
Border with Minnesota makes enforcement difficult
The dichotomy of Republican-dominated South Dakota and Democratic-controlled Minnesota as neighboring states during a time of increasing friction over abortion rights is a challenging one for law enforcement.
South Dakota had a "trigger law" from 2005 that took effect when Roe was overturned, making it a Class 6 felony for anyone "who administers to any pregnant female or prescribes or procures for any pregnant female" a means for an abortion, except to save the life of the mother. The crime is punishable by two years in prison, a $4,000 fine or both.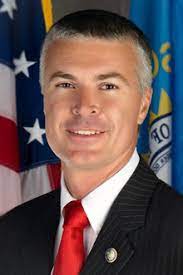 Minnesota, meanwhile, passed a law in January to strengthen abortion rights, establishing that "every individual has a fundamental right to make autonomous decisions about the individual's own reproductive health."
South Dakota Attorney General Marty Jackley told News Watch in early February that his office is monitoring the situation of women crossing the border to obtain abortion pills and that he expects state laws to be followed. Those laws focus on the person providing abortion services, not the woman terminating her pregnancy.
Asked if someone providing telemedicine abortion services to South Dakota residents in a different state could be prosecuted, Jackley said that "if you aid and abet or you conspire or you actively participate in a criminal act, our reach can go beyond the state's borders."
AG Marty Jackley clarifies interstate abortion stance
On May 2, Jackley clarified to News Watch that his office considers it a violation of South Dakota law if abortion medications are mailed to a South Dakota address. That means Just the Pill's practice of dispensing pills in the state where they were prescribed would not be deemed illegal under current state law.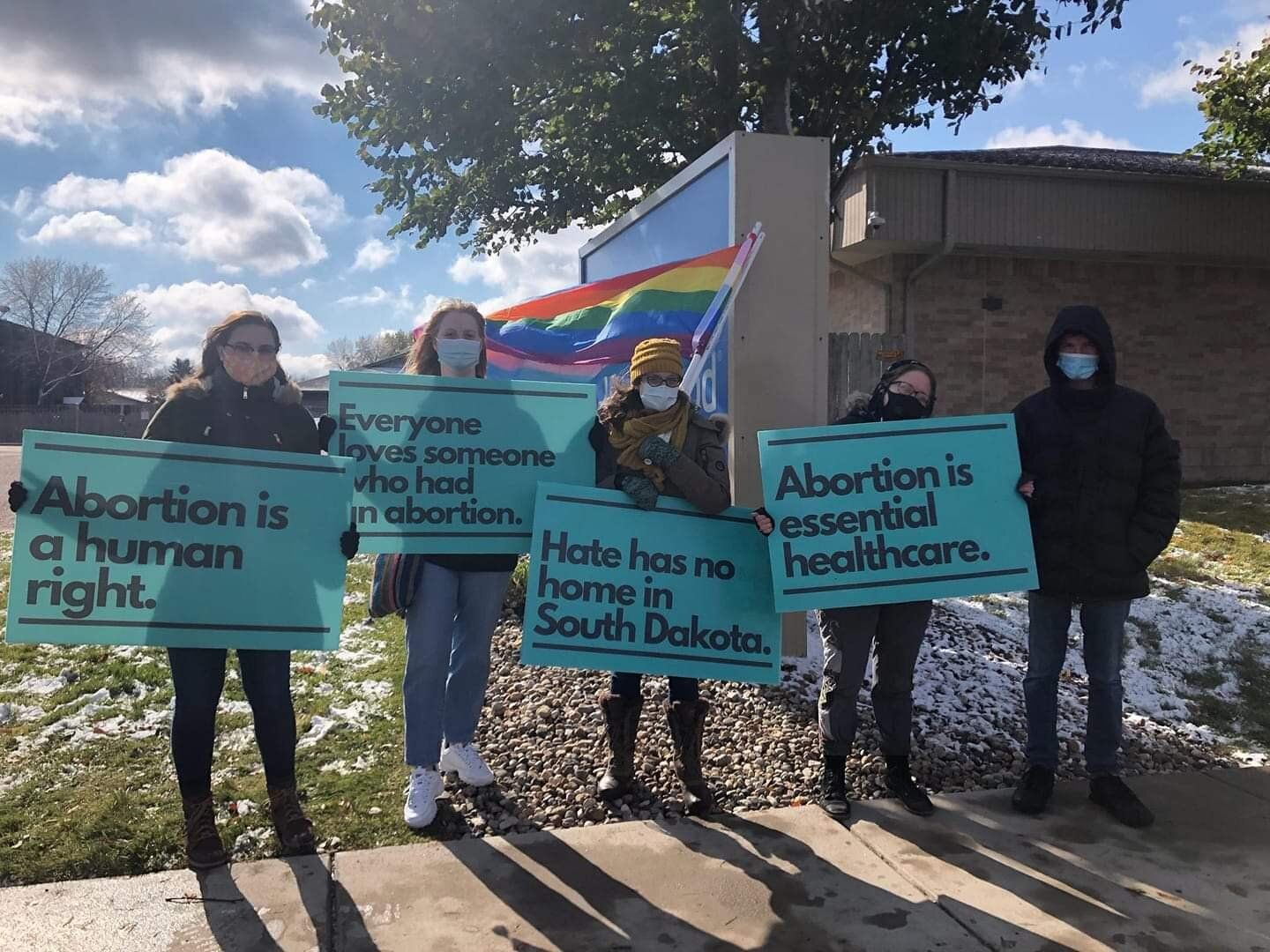 Jackley and Gov. Kristi Noem have cited safety concerns with medication abortion. If something goes wrong, such as excess bleeding or infection, there won't be emergency medical care available if a woman is taking the pills at home, they said.
Criminal charges against the person who helped procure the pills could be "much more serious" than a Class 6 felony if a woman suffers harm from taking the medication to end a pregnancy, Jackley said.
South Dakota pharmacies barred from prescribing abortion pill
The issue gained prominence earlier this year when the FDA expanded the availability of abortion pills to include mail order and dispensing from brick-and-mortar pharmacies, finalizing a rule that started during the COVID-19 pandemic.
Noem and Jackley responded with a Jan. 24, 2023, letter to South Dakota pharmacists clarifying that "pharmacies, including chain drug stores, are prohibited from procuring and dispensing abortion-inducing drugs with the intent to induce an abortion and are subject to felony prosecution under the South Dakota law."
Earlier: Majority of South Dakotans oppose total ban on abortion
Along with 19 other state attorneys general, Jackley signed a letter to national pharmacies CVS and Walgreens from Missouri Attorney General Andrew Bailey citing the Comstock Act of 1873, which the letter said prohibits using the mail to send or receive any drug that will be "used or applied for producing abortion."
The Supreme Court will likely weigh the relevance of the Comstock Act and the mutability of FDA approvals in the coming year. And Jackley said his office would likely "join any letter or amicus that aligns with state law" while that process unfolds.
Pharmacies must apply for FDA certification to dispense mifepristone.
Amanda Bacon, executive director of the South Dakota Pharmacists Association, said most retail chains have stated "they will only participate in the federal program where it doesn't conflict with state law," which means none of them will be procuring or dispensing the drug in South Dakota.
"For South Dakota pharmacies, it's pretty clear," Bacon said. "It's a felony to dispense the medication for that purpose. But it's also a felony to prescribe it for that purpose, so therefore, it's just not something we're even dealing with at the pharmacy counter."