Politics and Government
Long-held rural values at odds in South Dakota gun range debate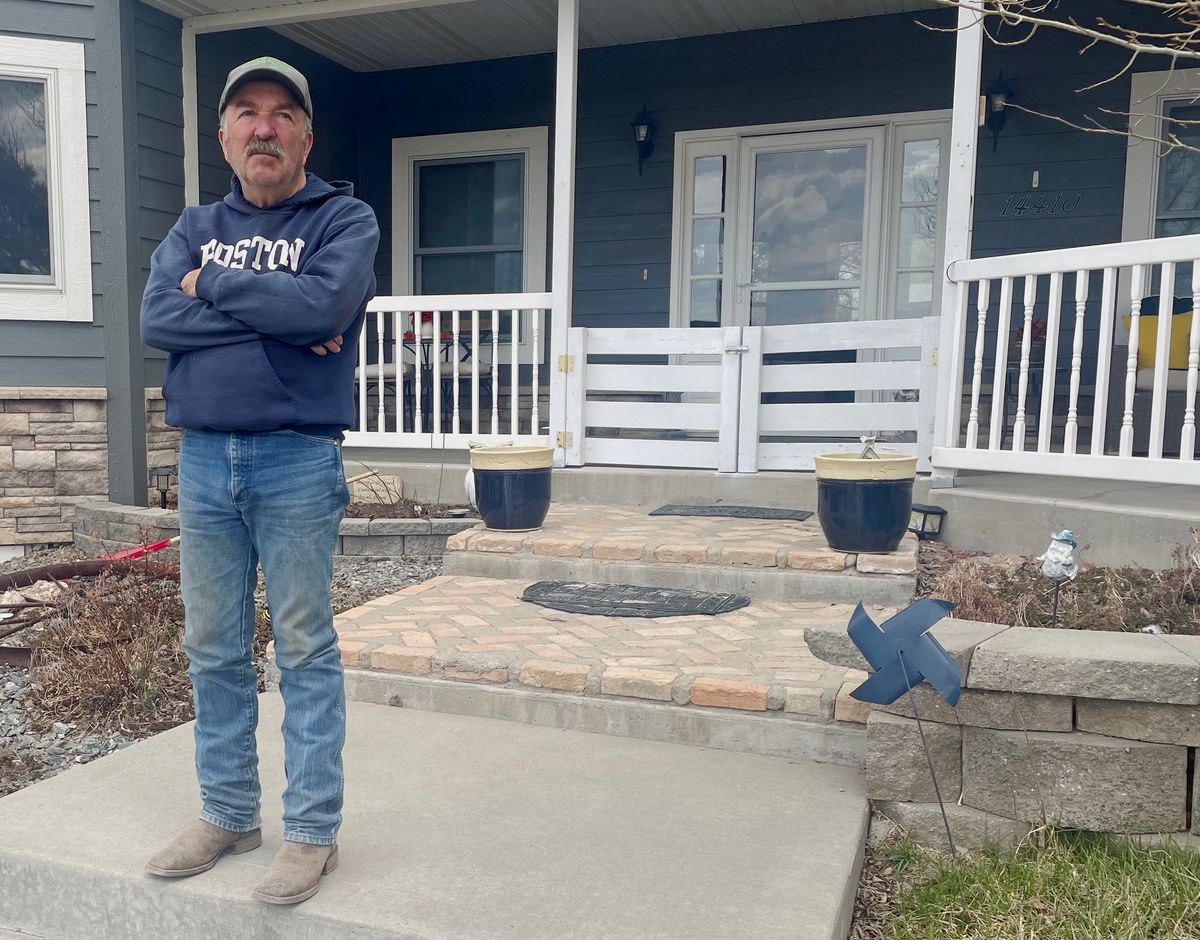 RAPID CITY, S.D. – An effort to build a huge gun range and shooting complex north of Rapid City has created divisiveness and hard feelings between two of South Dakota's most iconic populations.
The values run deep and histories stretch long among people in the two groups – those devoted to hunting and shooting, and rugged ranchers who have run cattle on the same rangelands for generations – but they are at odds on the gun range issue.
Other players include a well-heeled business owner who's a frequent donor to the governor and the dominant Republican Party and a family that runs a rural Bible ranch for children.
It has all the makings of an epic battle that has raged for more than two years and will likely cause consternation that lingers long after the first rifle round is fired.
"We have a big stake in this," said rancher Joe Norman, who lives closest to the proposed gun range site. "This is about our quality of life, and our livelihood."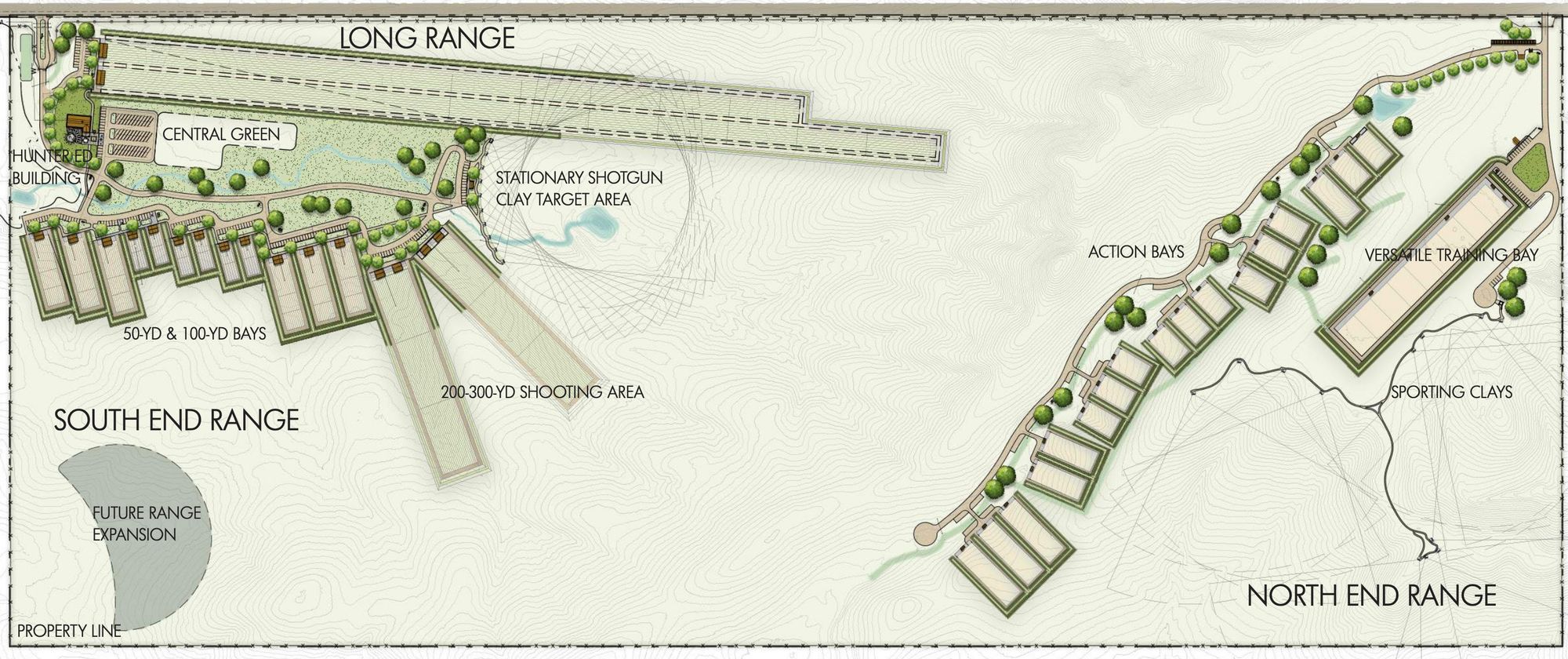 So far, no dirt has been turned on the proposed South Dakota Shooting Sports Complex.
It would include 175 shooting lanes and be the largest gun range in the state and possibly the nation. The project was proposed by the South Dakota Game, Fish and Parks Department with strong support by Gov. Kristi Noem.
Setbacks delay shooting range project for now
Supporters say the complex will fill a great need for a formal shooting range in the Rapid City area, where hunting and shooting are popular. They say it will provide a safe, well-managed venue for children and adults to learn hunter safety, practice safe shooting skills and help uphold the state's legacy of gun ownership. Backers say the range will also provide a training site for military and law enforcement and generate millions in local economic revenue.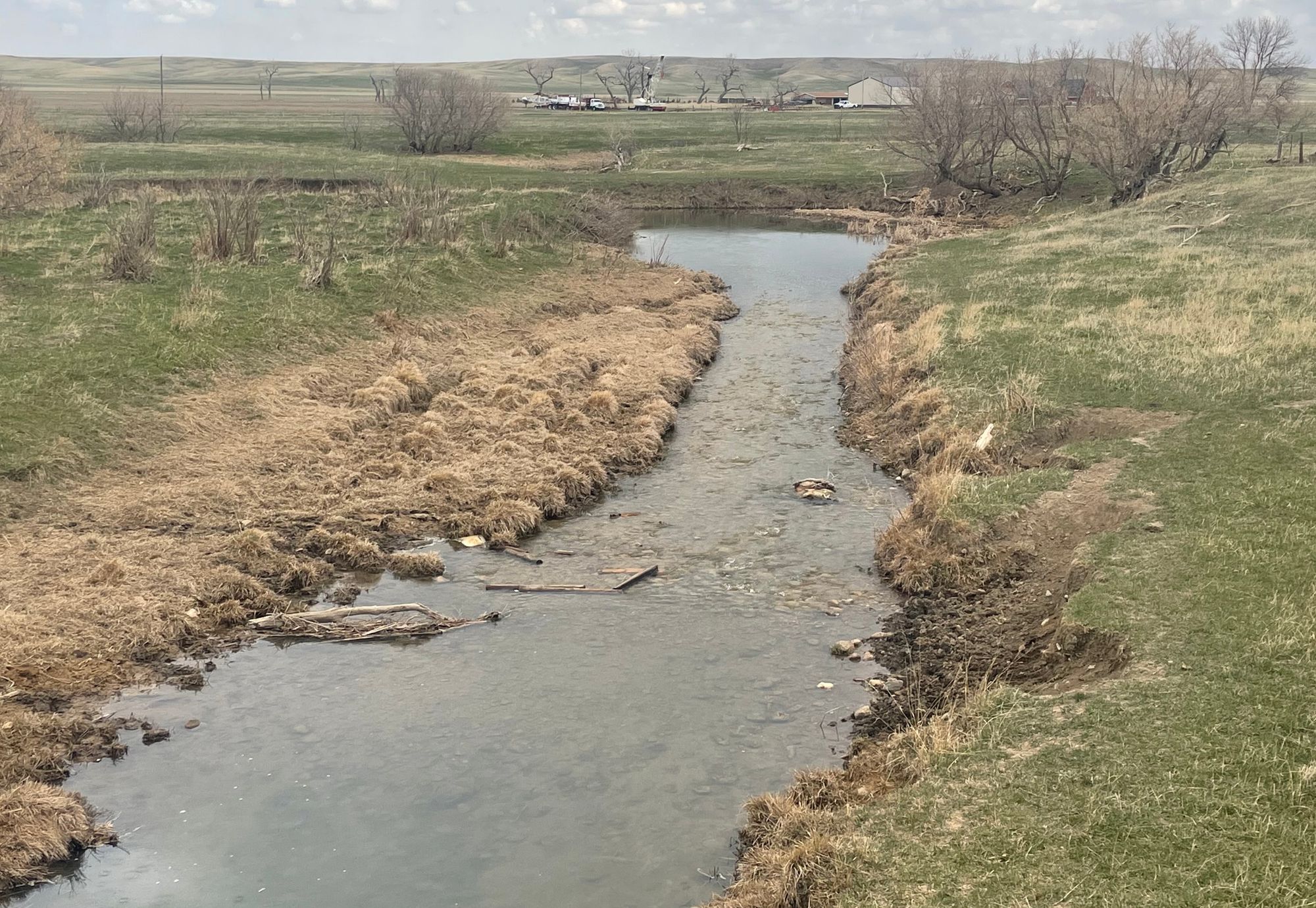 But neighbors say the project will bring unwanted noise, traffic, pollution and possibly crime to their remote, rural region. A few opponents say the project is being driven by political concerns and is being pushed by people seeking to make a buck on the backs of longtime rural South Dakota residents.
Others, including some state lawmakers, have questioned the process GFP has used to generate support and funding for the project, arguing that the agency has not answered all their questions about the range or adequately addressed neighbor concerns.
The agency is well along in planning. It hoped to break ground in May 2023 and finish construction in 2024. GFP has purchased 400 acres for the site, generated an environmental impact statement, received permission from the Meade County Commission and raised nearly $3 million in private funds to build the range. GFP hopes to raise $7 million in donations, possibly tap federal and agency funds to pay the rest of the construction costs and use GFP money to staff the range.
But the GFP has suffered setbacks.
The Legislature in 2022 rejected a bill to provide $2.5 million in state funding. And in late April 2023, the GFP was forced to pause the project when its call for bids attracted only one offer – a $19 million bid by Scull Construction Service of Rapid City that was more than double the $9 million estimated cost.
GFP has rejected the bid and will seek new bids in the coming months, a spokesman told News Watch.
Few gun ranges near Rapid City
The GFP said the project could generate more than $3 million in new shooting-related revenue and be used to promote safe gun use by individuals and families with children.
As designed on paper, the shooting complex would be built on 400 acres of open prairie east of Elk Vale Road in Meade County, about 12 miles north of a fast-growing section of Rapid City. The complex would include three separate firing ranges up to 1,200 yards long, with 175 individual shooting bays and a hunter education building set amid a plaza with parking and restroom facilities.
GFP officials declined interview requests for this article, but GFP Secretary Kevin Robling told a legislative committee in 2022 there is a shortage of safe, managed shooting ranges in the Rapid City area. He said shooting enthusiasts are forced now to use unofficial sites that are marred by trash and unsafe behaviors.
Robling said the range will provide recreation opportunities for families, youth groups and individuals who want to safely uphold the state's tradition of hunting and shooting.
The range would have areas where archers can practice, shotgun shooters can hone their trap skills, and it may host air-gun users who want to engage in their hobby.

"We're a pro-gun state, and gun owners want a safe, secure, controlled environment to shoot," Robling testified. "We view this project as a celebration of South Dakota's outdoor heritage and what lies ahead. … We have an amazing opportunity in front of us."
The complex would also provide training opportunities for law enforcement and military personnel from the National Guard and nearby Ellsworth Air Force base, he said.
Noise and safety protections planned for gun range
Robling said the agency has gone to great lengths to inform and work with neighbors.
He told lawmakers the range includes sound-muffling features and will have berms to ensure no bullets leave the site. The state has also taken significant steps to protect the land and water from lead or other contaminants, he said.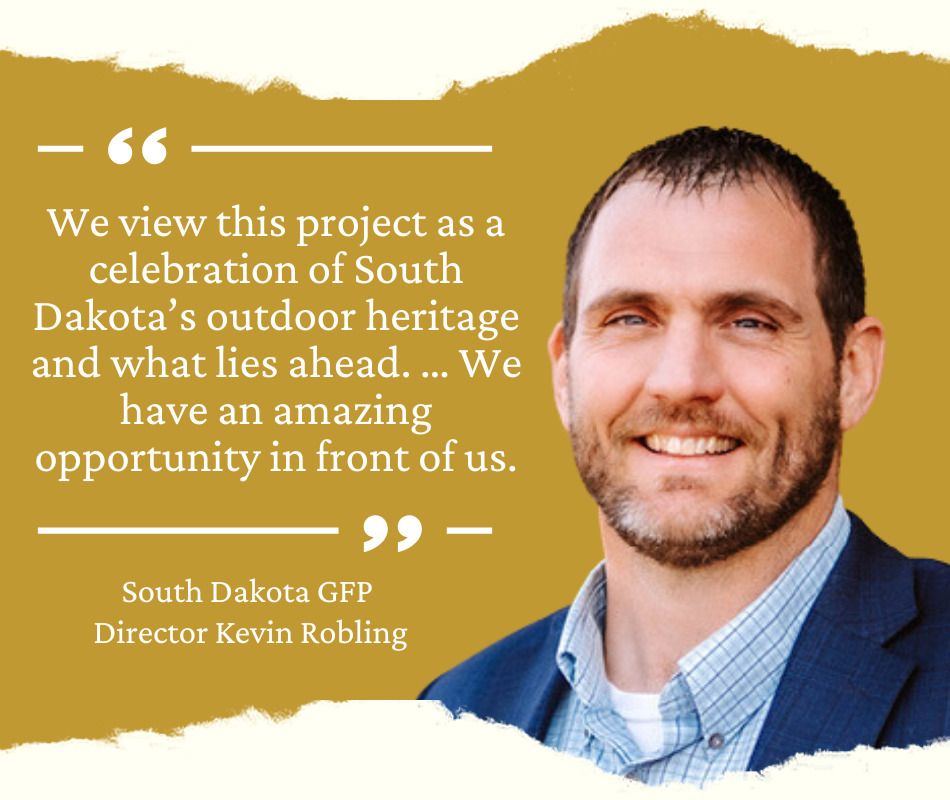 During legislative debate, the project was backed by representatives of the National Rifle Association and other shooting and hunting groups.
Sen. David Johnson, lead sponsor of the $2.5 million state funding proposal, said the complex would serve a large age range of shooters and provide a top-notch recreational opportunity for both hunters and gun enthusiasts who spend millions on their sport.
"This bill is about first-time gun users, it's about kids, it's about youth who are sponges as we all know for gaining wisdom through training in safe firearm use," said Johnson, a Republican from Rapid City.
"It's about kids who want to learn about the great recreation of the outdoors and such a deeply respected tradition and heritage here in the state of South Dakota. It's about men and women, boys and girls who are outdoor enthusiasts."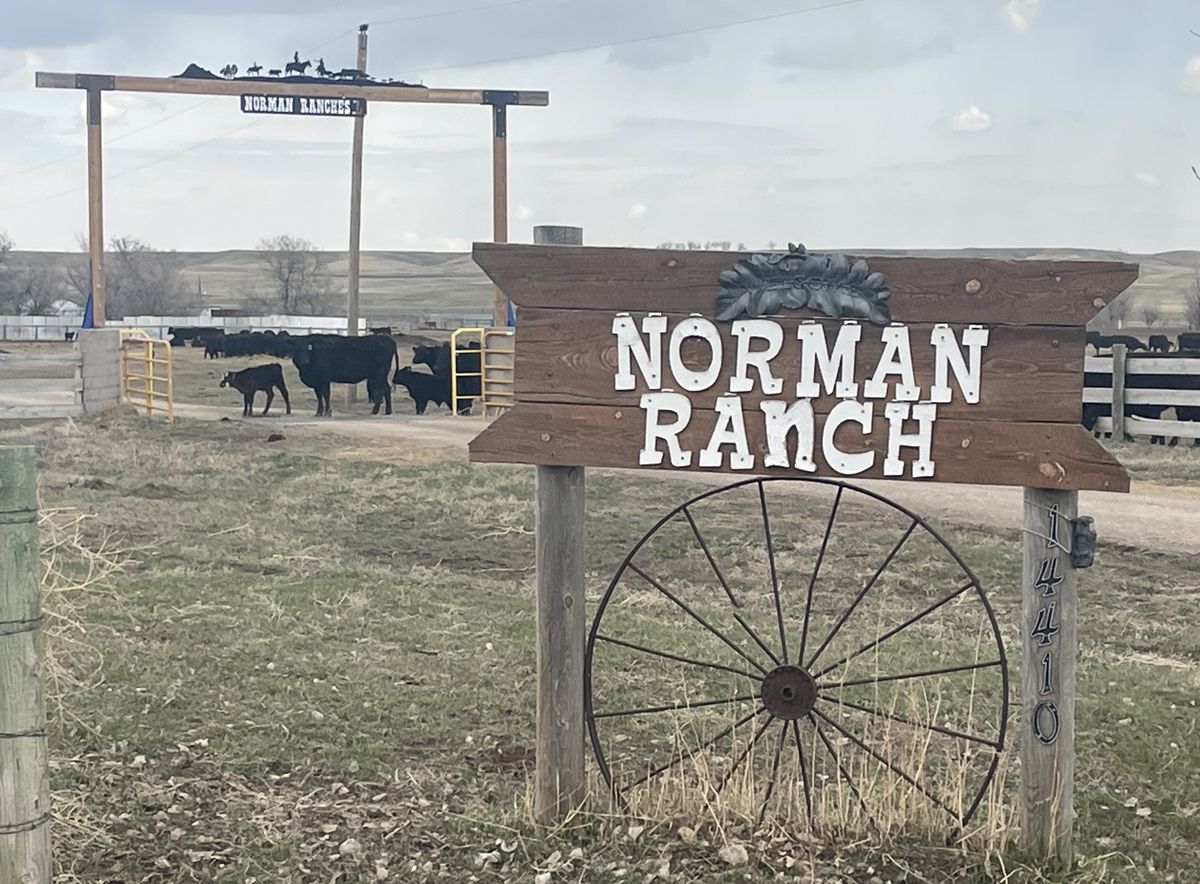 Ranch families near proposed gun range upset about project
But the project and the way it has evolved have angered the handful of ranch families who raise cattle and other livestock on land their families have owned and operated since the late 1800s.
Even as he sees the need for a West River gun range, Norman, the nearest rancher, said there's no way that the shooting complex — which could attract dozens of people firing rifles, handguns and shotguns for eight hours a day in winter and more than 10 hours a day in the summer — will be a good neighbor.
Such a large, loud shooting facility located amid gravel roads where every vehicle is trailed by a plume of dust doesn't belong in an area where families want to raise their kids, run their ranches and eventually retire in peace, quiet and relative solitude, Norman said.
"My wife and I aren't against a gun range, we're just against the location," said Norman, whose home is about a mile from the shooting site and whose ranch land abuts the range boundary.
The Norman family settled their Meade County ranch lands in 1881 and Joe and his family now run 700 cattle on those 7,600 acres. During legislative testimony in 2022, Norman asked lawmakers how they would like to have a shooting range within sight and sound of their homes after a long week of work.
"You want to get home and spend a nice weekend at your house with your spouse, so you turn your phone off and your email, and you start to enjoy your Saturday when at eight in the morning, gunfire starts," said Norman, 67. "And not just one shot — they have 175 bays in their project, so you could have 175 shooters at once, and for eight hours. But you think, 'I'm OK,' and then it starts again on Sunday, and for eight hours or maybe 11 hours a day."
Norman said the project also has many unanswered questions, including the fact there is no water source on site for drinking or fire protection, that rural roads may fail under much heavier traffic and that staffing could be as low as one person at a sprawling shooting complex.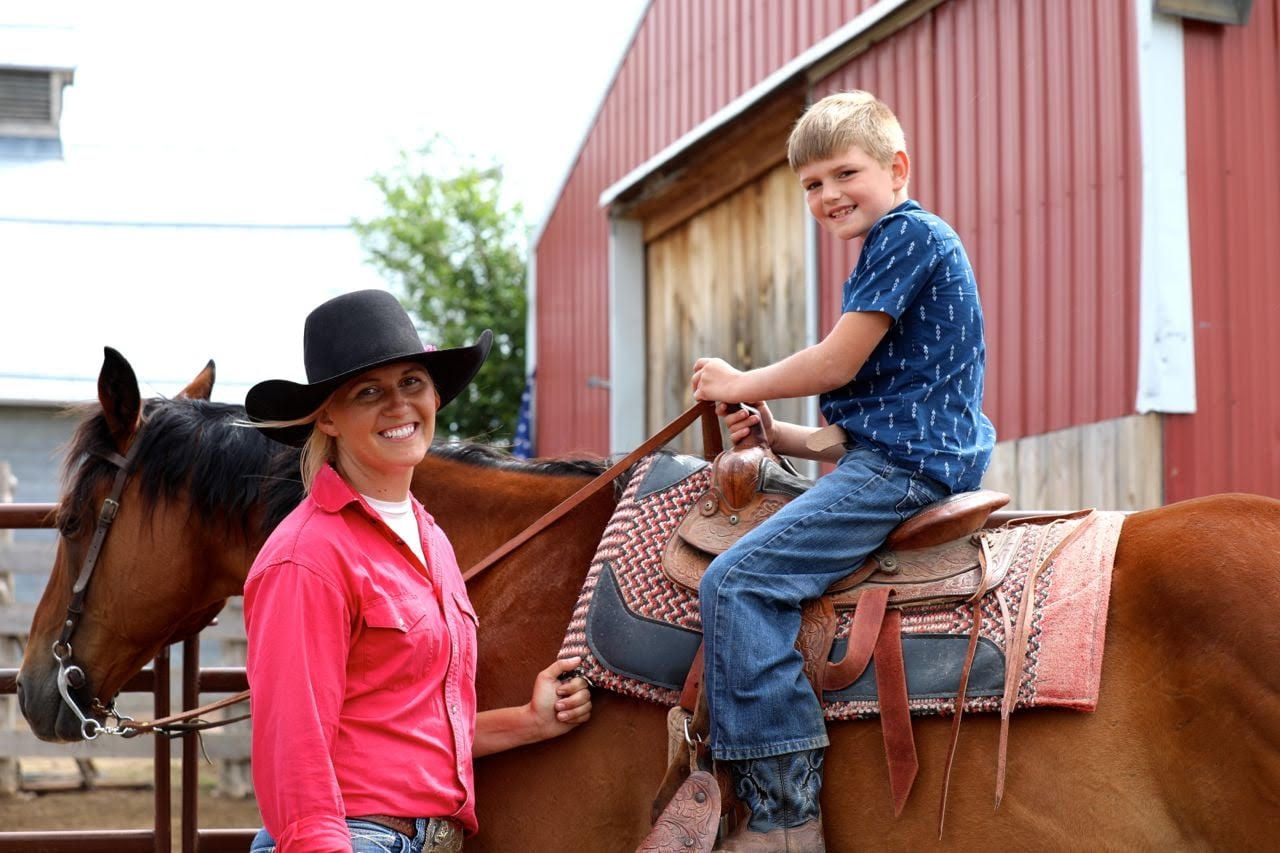 Bible camp operators have concerns about range
Larry Reinhold and his family run the Lonetree Ranch horse and cattle farm and operate the Rainbow Bible Ranch on a site along Elk Vale Road about three miles north of the shooting range location.
Reinhold said GFP officials have told him his operations won't be affected by the gun range, but he has serious concerns nevertheless. The family raises Hereford cattle and quarter horses on about 4,000 acres that was homesteaded by their ancestors in the early 1900s.
The Rienhold family has run the Bible ranch for children ages 6 to 18 for more than 40 years. Part of the experience is the peace and quiet that are provided to visitors who come to camp out, explore nature, learn about agriculture and expand their spirituality, Reinhold said.
Bible campers sleep under the stars, fish and swim, go horseback riding and see a rodeo, and even shoot .22 rifles during their stay.
"There's an awful lot of people who do not have the privilege of experiencing the natural setting that we are able to enjoy in western South Dakota," Reinhold said. "That's what is so appealing for the families that send their kids here. South Dakota has something to be very thankful for and grateful for … the quiet, the beauty and openness, that's what we live here for, and that's what we provide to the kids, and why would we want to impede that?"
Reinhold said he's disappointed in the level of communication about the project provided by GFP, which he says has been minimal. He said the fact that a massive gun range is being proposed for a site close to a Bible ranch shows that "somebody didn't do their homework."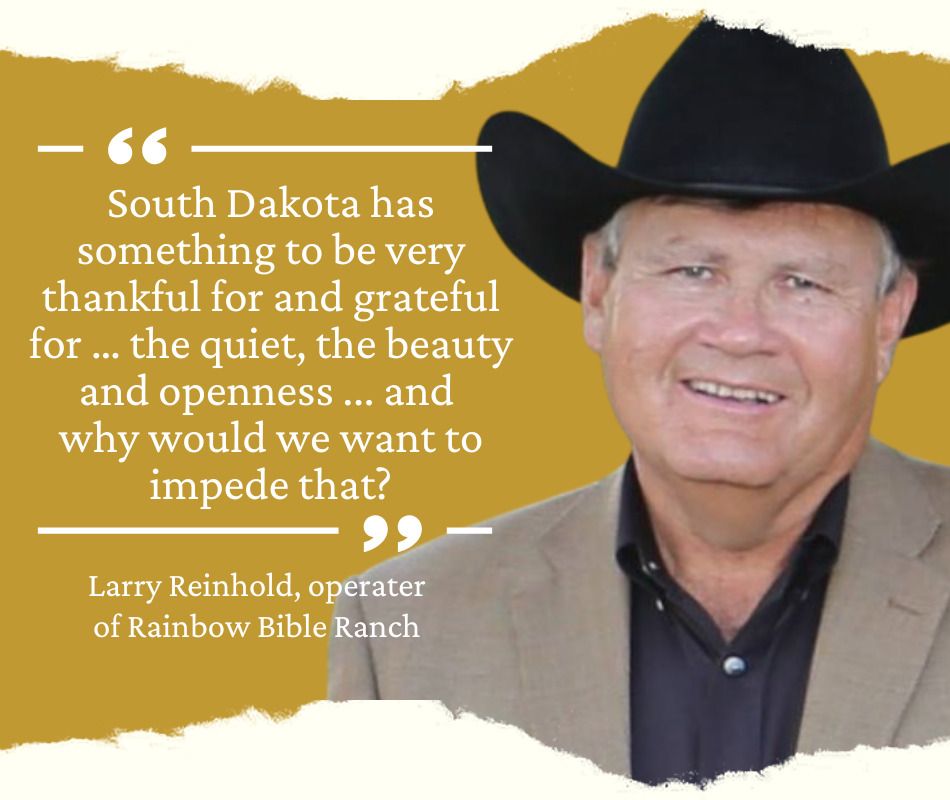 Reinhold said that even if the range gets built and his ranch is within earshot of frequent gunfire, he will continue to provide the best possible experience for the roughly 450 children who visit during the summer and others who come year-round for daylong events, evening barbecues or live nativity scenes.
"I plan to keep on going until the Lord says I'm done," he said.
Support mixed among elected officials
GFP tried repeatedly during the 2022 legislative session to obtain direct state financial support for the gun range but came up short.
Senate Bill 175, which would have provided $2.5 million for the project, passed the Senate 28-7 but failed in a House committee and then on the House floor.
While House members acknowledged the need for a West River range, many sympathized with neighbor concerns over noise and intrusion on their operations and lifestyles.
Rep. Chris Karr, R-Sioux Falls, chaired the House Committee on Appropriations, which voted to kill the bill after a substantial public hearing. Karr said the proposal "didn't pass the sanity check" because of a lack of ongoing funding for the project once it is completed. Another factor was the limited state staffing coupled with a proposal to rely significantly on volunteers.
Karr also criticized GFP for bringing the funding proposal well after it had plans for the project underway. He said it appeared the funding bill was brought before lawmakers "to give (GFP) that credibility to silence" opponents.
Karr added: "It seems like there's been a lot of communication breakdowns and misunderstandings of what this thing looks like and what its intrusiveness would be."

The bill was eventually brought to the full House of Representatives where it failed 39-30, then was revived for a second vote that fell 35-34.
The Meade County Commission passed a gun range ordinance to make way for the proposed range, voted to move a section line and in March 2023 gave final permit approval.
Commissioner Gary Deering told News Watch he cast the lone vote against the permit because he shared concerns with landowners that the project would encroach on their businesses and lifestyles.
But Deering said he expects GFP will do a good job in building and managing the range and continue to work with ranchers in the area to address their concerns.
Opponent sees political motivations behind gun range
Norman, the lifelong rancher, has campaign signs for Republican candidates tucked inside his barn and is a big supporter of the Black Hills Stock Show. Still, he questions the motivations of Noem and Rapid City businessman Jim Scull, namesake of Scull Construction Service.
Noem, he said, wants the massive range to use as part of her platform to build a national profile among conservatives and potentially seek higher office. The governor recently spoke at a national NRA event and noted that her granddaughter who's younger than 2 years old already owns a shotgun and rifle.
"She wants to build the largest gun range in the United States, and that's what this is all about for her," Norman said.
Noem declined a request for an interview.
Her spokesman, Ian Fury, told News Watch that the governor's support for the range is not related to politics. Instead, he said, it is part of her longstanding efforts to support gun ownership and the culture and history of shooting sports in South Dakota.
"Growing up in South Dakota, shooting sports were a big part of how I was raised," Noem wrote in a government report on the project. "Our residents and our visitors should have access to quality shooting ranges where they can learn safe and responsible use of firearms."
Noem said it would be GFP's finest outdoor shooting range and "provide opportunities so that generations to come can learn to love shooting sports just as I did."
And yet, Diane Norman, Joe Norman's wife, wonders if Noem would want a large gun range near the land where her family still farms and raises livestock.
"Gov. Noem grew up on a ranch, and I wonder if she realizes this is being put near ranches just like hers," Diane Norman said. "There's so, so many generations of ranchers out here, and it's supposed to be our state's No. 1 industry. But we're not getting any support on this.
"Why would anyone want to spend $19 million to get kids to shoot when that's such a problem these days?"
Businessman hopes to help children
Scull is influential in the West River business and civic community, and has donated to numerous local charities and causes.
He did not return a phone call seeking comment from News Watch.
Norman said Scull is seeking to benefit financially from the shooting range and is using his political connections to push the project forward. Norman's suspicions rose in March 2023 when Scull Construction Service submitted the only bid to build the range, which included a $17.2 million basic bid and another $1.9 million in add-ons that included a shotgun bunker and solar array.
Though Scull never owned the land where the range would be built, he did locate and help broker the sale of the land from a private owner to the South Dakota Parks and Wildlife Foundation, which then sold the land to the state for $900,000, according to Kristina Coby, executive director of the foundation, and GFP meeting records.
Scull and his family are frequent donors to political candidates and causes, giving thousands to Noem's campaigns for Congress and governor, as well as to state and national GOP political action committees, according to state and federal election records.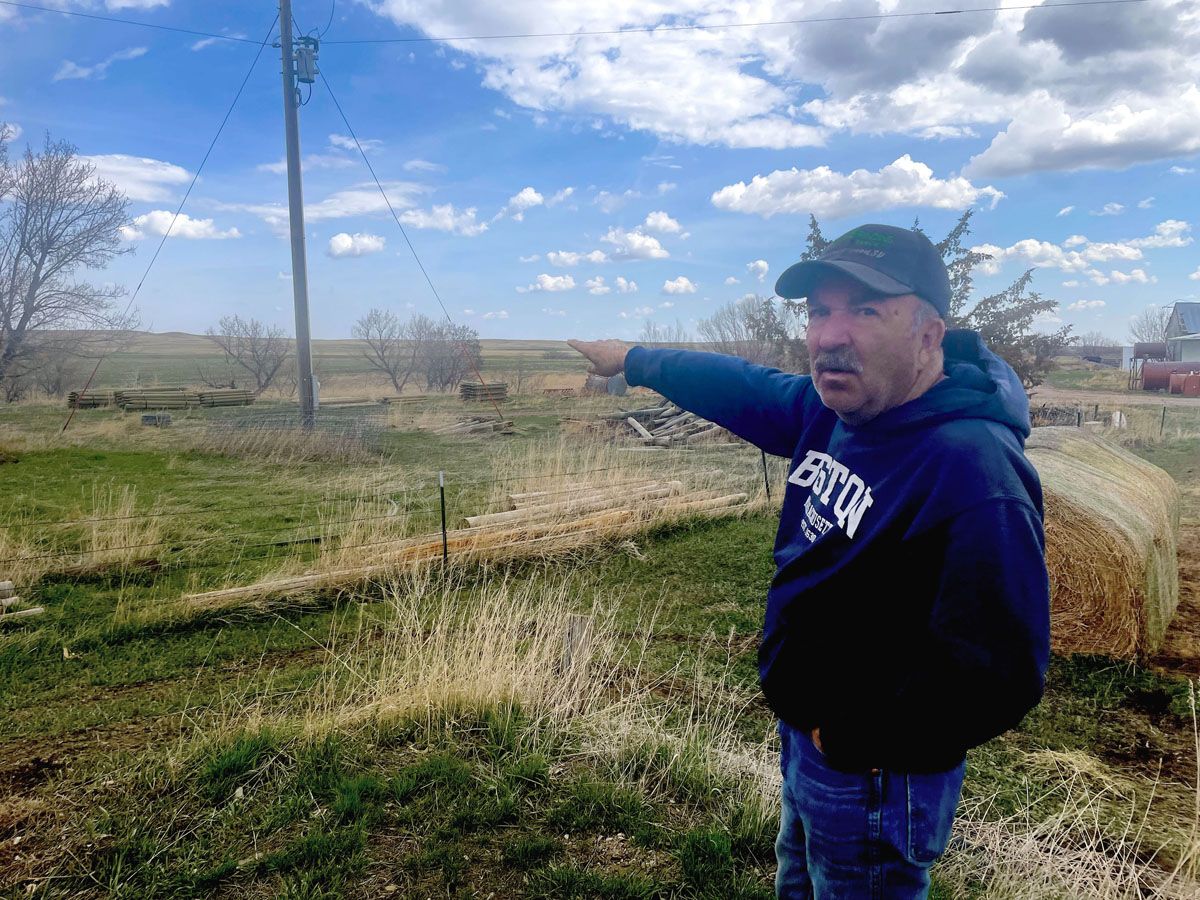 Scull testified before a state Senate committee in 2022 that he supports the project because it would provide a safe place to shoot for dozens of disadvantaged children who participate in the annual South Dakota Youth Hunting Adventures, a charitable youth outdoors group Scull helped found and continues to operate.
"I'm a passionate supporter," Scull told the Senate Appropriations Committee. "We've never had a range and I've pushed this for years. … We have to have a place for these kids to go."
Scull is retired but retains minority ownership of the construction company that has built numerous iconic structures in Rapid City and beyond, according to his son, Andy Scull, president of Scull Construction Services.
In an interview with News Watch, he referred questions about the bid package to GFP.
Andy Scull said accusations about the business and his father are "100 percent untrue," though he did not elaborate.
GFP committed to completion
Fury, Noem's spokesperson, said the fact GFP rejected the bid by Scull Construction Services shows there are no political forces at work.
The higher-than-expected bid is indicative of a larger trend in which both government and private construction project costs have risen rapidly in recent years due to higher material and labor costs, he said.
Fury said GFP has indicated it will break the project and the bidding process into smaller segments and get it going in stages.
Nick Harrington, a spokesperson for GFP, told News Watch in an email that the agency began to explore building a West River gun range in 2019. GFP considered the Meade County site "ideal" for the range, he said.
Harrington did not indicate the reason the Scull bid was rejected but noted that GFP will re-bid the project and continue to work with stakeholders to make it a reality.
"GFP is committed to building the South Dakota Shooting Sports Complex, which will serve all of South Dakota and its visitors," he wrote.