Education
Panel discussion on politics and education set for Thursday, June 16, 2022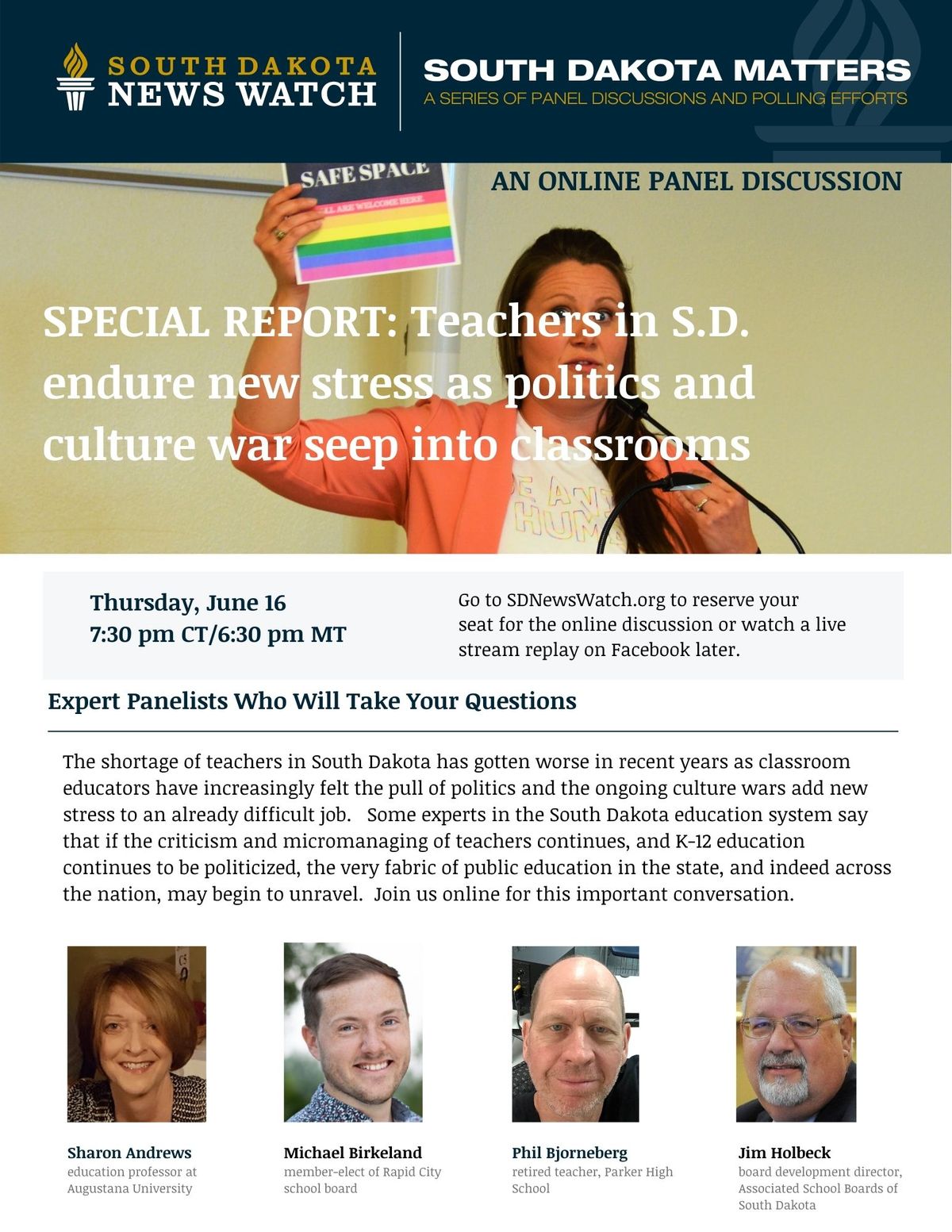 In the latest segment of its ongoing "South Dakota Matters" series of polls and panels, South Dakota News Watch will host a one-hour panel discussion on the effect of increasing politicization of public education and its impact on the worsening teacher shortage on Thursday, June 16, 2022 at 7:30 p.m. Central Time. The discussion is free and open for the public to watch and ask questions.
Four education experts from South Dakota will take questions from the public and discuss the issue and possible ways to improve public education in the state.
You can CLICK HERE to register in advance to be sent a link to tune into the discussion live, or you can watch a tape of the discussion anytime starting Friday, June 17, 2022 on the South Dakota News Watch Facebook page.