News About News Watch
South Dakota News Watch wins Community Spirit Award from Sioux Falls Area Community Foundation
South Dakota News Watch has been chosen to receive the 2021 Community Spirit Award from the Sioux Falls Area Community Foundation, which cited News Watch for its "impact in the lives of those it serves and in the community we call home."
The annual award recognizes a non-profit organization that the community foundation determines has worked "to strengthen and enrich" the Sioux Falls community. The award, which includes a commemorative plaque and a financial donation to the winning organization, was presented on Friday, Sept. 17, 2021 by the foundation to News Watch Co-chairs Randell Beck and Jack Marsh and Executive Director Rob Joyce.
"When the Foundation awards grants, we look for compelling ideas brought forward by groups equipped to carry them out. And, we consider the idea behind an organization's mission. Then we weigh those factors against the needs within our community," said Andy Patterson, president of the Sioux Falls Area Community Foundation. "When we looked at News Watch, we saw an outside-the-box idea rooted in a desire to better inform and engage our citizenry, with the hope of creating a healthier society and a stronger democracy."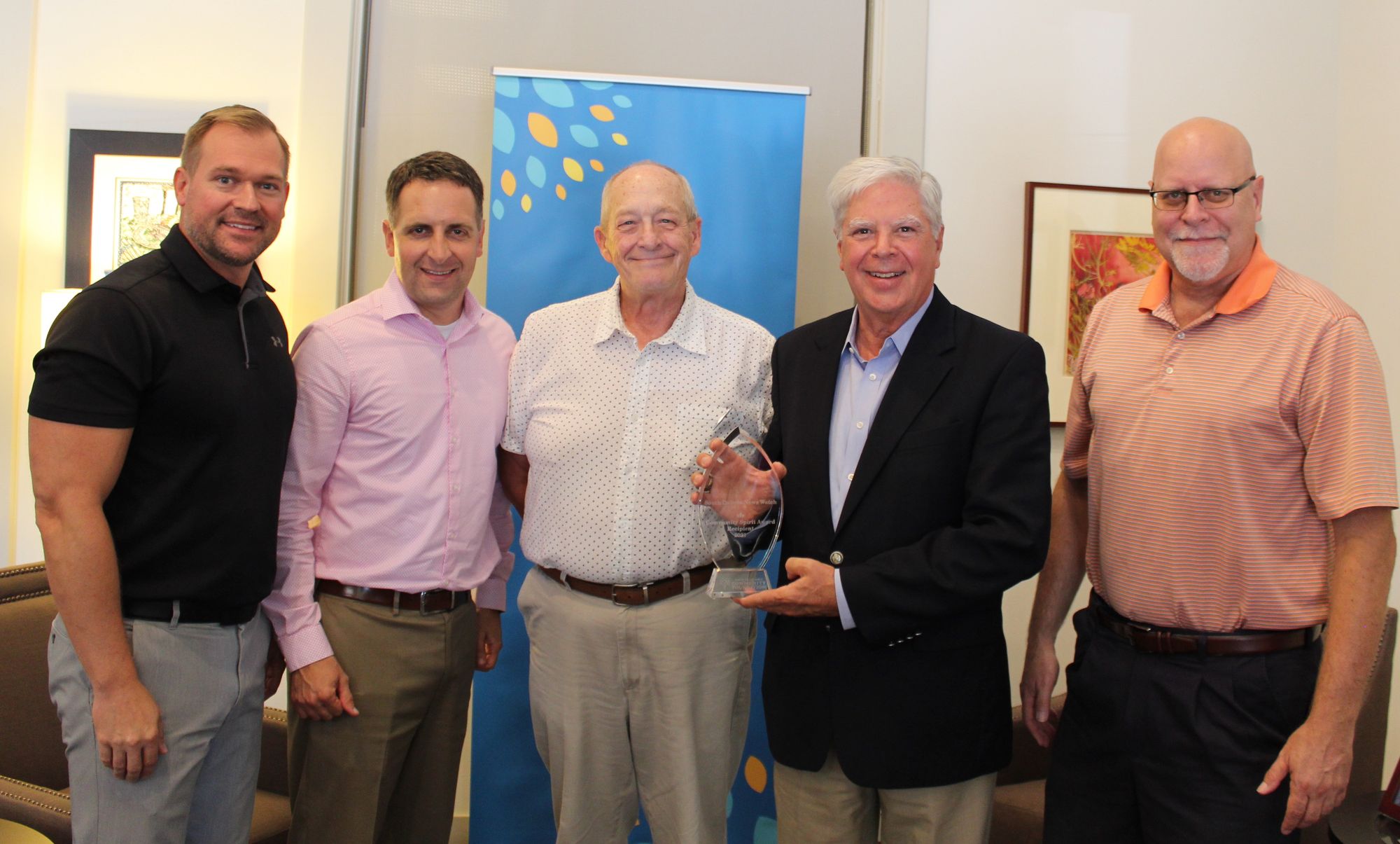 News Watch, launched in February 2018, is the state's only non-profit news organization. The organization produces public-service journalism that is published online and provided for use at no cost to media organizations across the state. Since inception, News Watch has published more than 200 in-depth articles and has won several regional and national awards for its work.
Patrick Gale, vice president for community investment for the community foundation, called the foundation's support of News Watch an investment in the future.
"To date, News Watch has produced hundreds of investigative news stories, shedding light on important statewide issues across all sectors, from agriculture to education, public safety, politics and more." Gale said. "What's more, many of those stories have prompted action – from policy reviews to increased public awareness and beyond. We're proud to support South Dakota News Watch and we believe this has been a charitable investment that is yielding immeasurable returns."
Joyce said South Dakota News Watch is honored to receive the award and is thankful for the continued support of the community foundation. In their own unique ways, the two organizations both seek to make life better for all residents of the greater Sioux Falls area and the entire state of South Dakota, Joyce said.
"This award speaks to the commitment News Watch has to inform, enlighten and illuminate the public and policymakers about issues of critical importance to our state." Joyce said. "We appreciate recognition from such a worthy organization that truly has the best interests of Sioux Falls at its heart."
The community foundation, founded in 1984, has awarded more than $200 million in grants to non-profit organizations throughout its existence.
More information on News Watch and its published material can be found online at SDNewsWatch.org and information about the community foundation can be found online at sfacf.org.