News About News Watch
South Dakota News Watch launching new website and email newsletter
New-look site offers cleaner and faster reader experience.
Since South Dakota News Watch launched in 2017, much has happened in the world, in journalism and certainly in our organization.
Publishing technology also has changed.
Which is why we're updating our website and email newsletter. You'll soon see a new look to both that will streamline the reading experience. Same great journalism, different format.
Here's what the new home page looks like: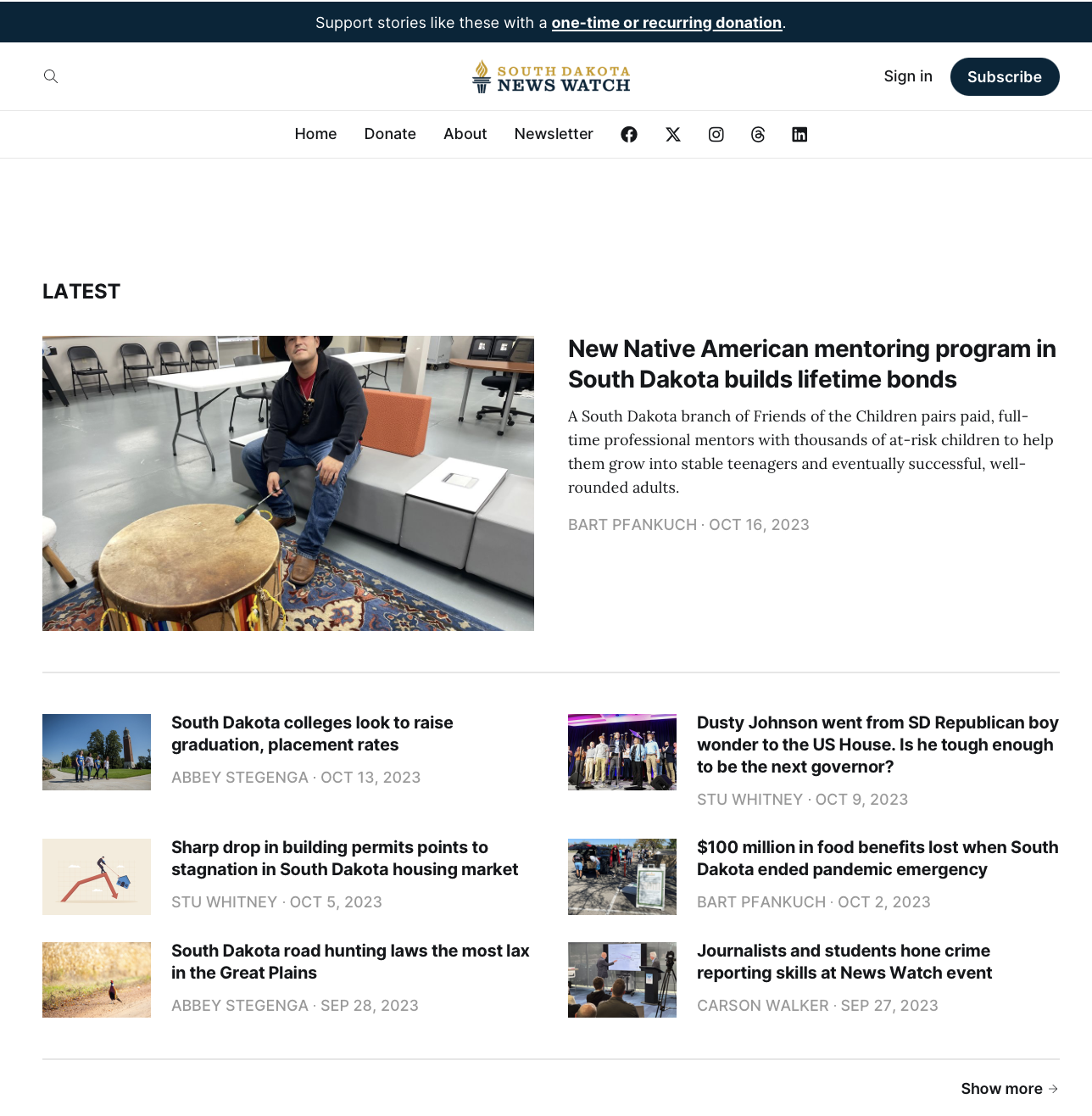 It includes a section of the latest stories, followed by specific categories:
Besides offering a more focused reading experience, the new site will be faster and less expensive for us to manage. On the backend, it includes a content management system that will help our journalists be more efficient.
The site is hosted by Ghost, a nonprofit focused on helping small publishers like South Dakota News Watch, which means we can put more resources into newsgathering.
If you don't already receive our free email newsletter that comes once or twice a week, please sign up because it's the fastest way to receive our new stories. Then log in to the site and manage your subscription. No spam, just great journalism. There are also links to make a one-time or recurring donation. (We are a nonprofit, after all. Thank you!)
Thank you for your patience as we transition! Please email us feedback at info@sdnewswatch.
And many thanks for supporting South Dakota News Watch by reading and sharing our stories with friends and family and for helping us financially.