Eight years after a smoking ban dealt South Dakota video lottery owners a heavy blow, the industry has quietly remade itself, last year recording nearly its highest revenue in 30 years.
The games brought in $221 million in fiscal 2018, substantially higher than the $176.6 million achieved at the industry's recent low point in 2012. The proceeds are divided evenly among the machine owners and the state.
Industry executives credit new games, updated gaming technology and more variety in entertainment options with the turnaround.
"A lot of that is the introduction of line game terminals, originally introduced in 2011," said South Dakota Lottery Executive Director Norm Lingle, who has held his post since 2005. "As we have seen that consistent and steady growth and investment in the new terminals, that has probably been the largest factor in us achieving year-after-year growth."
The gaming landscape has changed greatly since South Dakota first activated its video lottery system in 1989. Standalone casinos now are operating in neighboring states and a new casino is proposed for Yankton. An effort to allow sports betting in Deadwood is also underway. Even so, the state's most financially formidable gambling interest seems to have stabilized and, some proponents say, video lottery could be situated for even bigger growth if the state will allow it.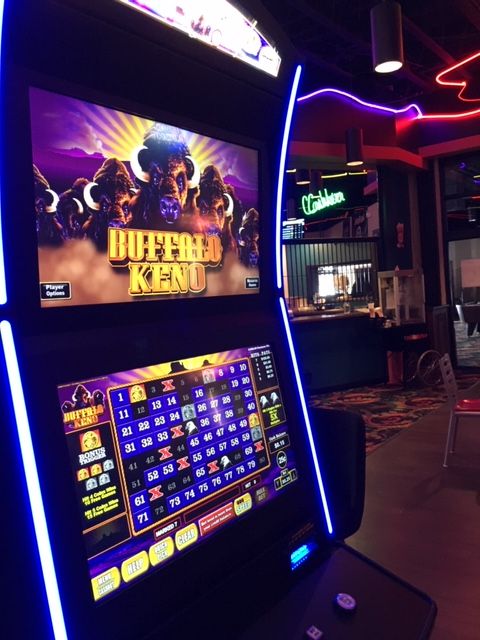 Smoking ban fears envelop industry
In the fall of 2010, South Dakota voters overwhelmingly endorsed a ban on smoking, prohibiting it in public places, including bars, casinos and restaurants. The vote came on the heels of a contentious battle in the state Legislature, which passed a smoking ban in March 2009. A petition drive followed and a ballot initiative sought to overturn the ban. When voters went to the polls in the fall 2010 general election, they approved the no-smoking measure by a lopsided 64-36 percent margin.
Smoking ban opponents had predicted that video lottery revenues, the second largest state revenue source behind only sales and use taxes, would drop 20 percent if smoking was prohibited in bars and casinos. And, reports from the state Department of Revenue indicate they were nearly right.
In fiscal 2008, net machine income from video lottery, which represents the cash players put in video lottery terminals minus the prizes they win, peaked at $224.6 million. In fiscal 2009, the year before the smoking ban took effect, it fell to $220.2 million.
After the smoking ban was implemented midway through fiscal 2010, net machine income dropped to $215.5 million, then to $191.7 million in fiscal 2011, before plummeting to $176.6 million in fiscal 2012.
Since that year, video lottery revenues have posted continuous gains, rising to about $185 million in both fiscal 2013 and 2014, and $199.1 million in fiscal 2015.
Meanwhile, in fiscal 2018, the total number of establishments offering video lottery across the state stood at 1,336, down from its 2008 peak of 1,478. Those operators managed 9,109 terminals last year, just shy of the high of 9,156 terminals in 2010.
---
Video lottery revenues rebound
South Dakota video lottery revenues have rebounded in recent years after declines following a statewide smoking ban.
Year Net machine income
2008 $224.6 million
2009 $220.2 million
2010 $215.5 million
2011 $191.7 million
2012 $176.6 million
2013 $184.6 million
2014 $185.2 million
2015 $199.1 million
2016 $207.6 million
2017 $213.3 million
2018 $221 million
---
A rocky history in SD
According to the state Lottery website, South Dakota pioneered the first state video lottery in the nation on Oct. 16, 1989. But it has been anything but smooth sailing.
An initiated measure to repeal video lottery appeared on the general election ballot in 1992, when voters statewide favored continuing the revenue stream by a 63 to 37 percent margin.
Opponents then filed a lawsuit questioning the constitutionality of video lottery, and on June 22, 1994, the South Dakota Supreme Court declared video lottery unconstitutional.
In a special legislative session in July 1994, lawmakers passed a resolution to place a constitutional amendment on the general election ballot to reauthorize it. A court order to shut down video lottery was handed down Aug. 12, 1994, but South Dakotans voted by a 53 percent to 47 percent margin to reauthorize it and, on Nov. 22, 1994, video lottery was restarted.
The issue came before voters two more times: Nov. 7, 2000, when a measure to outlaw video lottery failed by a 54 to 46 margin, and in November 2006, when an initiated measure to repeal video lottery was defeated 67 to 33 percent.
Despite the overwhelming support for video lottery evident in the votes, opponents have continued to describe this specific form of entertainment as "the crack cocaine" of gambling, preying on those with addictive tendencies, destroying families, and encouraging crimes such as theft and embezzlement.
As recently as a Feb. 2 legislative question-and-answer session, a state legislator from Rapid City was asked about a sports betting bill before the Legislature and used the occasion to blast the video lottery.
Labeling video lottery a scourge on South Dakota that has led to increased social ills, District 30 Rep. Tim R. Goodwin also said state government had grown addicted to the revenues.
"We're drunk on the money," Goodwin said. "It's a shame we have dirty money in our state but that's what this video lottery revenue is – dirty money."
Goodwin said if gambling is legal in South Dakota, it should be confined to Deadwood.
"I don't think there should be a casino on every corner," he said.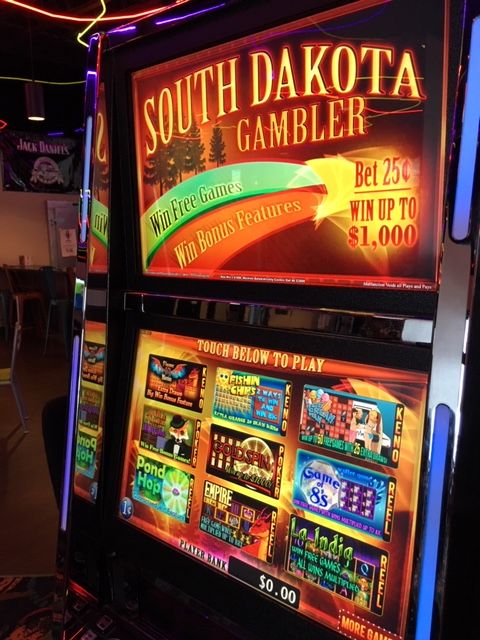 Some point to growth options

But Larry Mann, a Rapid City lobbyist who has represented clients in the video lottery industry since its inception and whose current client operates 4,000 of the 9,000 terminals in the state, said those who oppose the industry have never presented a viable alternative to replace the revenue that would be lost should video lottery be outlawed. Mann said that opposition also has stood in the way of advances that could increase play as well as revenues to the state.
"We tried hard to get an increase in bet limit and the number of machines allowed per location, but we couldn't get it accomplished," Mann said. "There's resistance to this day. In the past few years, there have been at least three efforts to ban video lottery all together."
"But the issue is you can't replace $112 million," he added. "There are still those out there who just want it to go away. The video lottery is the second largest source of revenue, outside of state sales tax. That's huge and no one can figure out how to replace it."
Lottery Executive Director Lingle credits new technology and new games with the steady surge in net machine income, attracting new players and retaining them for longer durations.
According to the state Lottery's 2018 annual report, "FY18 was out with the old and in with the new for many South Dakota video lottery players. The year saw the continued emergence of updated technology in the video lottery industry, as many players and retailers enjoyed the use of new terminals.
"The new terminals featured updated graphics and a wider array of games, which appealed to players based on the numbers," the report continued. "Despite accounting for just over 40 percent of the state's machines, new terminals produced more cash in ($418 million to $325 million) and net machine income ($119 million to $102 million)."
To that end, the South Dakota Lottery announced in January a seven-year deal with International Game Technology to provide the state lottery with an updated central system, business intelligence tools, new point-of-sale and self-service terminals, ongoing maintenance and retailer training.
Lingle, who oversees 31 Lottery employees across the state who monitor video lottery as well as scratch-off lotto games, said South Dakota has remained competitive in the face of a proliferation of gaming opportunities throughout the U.S.
"I think the growth in net machine income has been steady," he said. "When compared to other gaming jurisdictions, we have done well in South Dakota with year-after-year growth in video lottery."
"We still have a maximum bet of $2 and a maximum payout of $1,000. Our Lottery Commission doesn't want to ruffle anybody's feathers, so they haven't made many changes. Very little has changed over the years." - Don Rose, vice-president, S.D. Licensed Beverage Dealers and Gaming Association
One operator's perspective
For the past 36 years, Don Rose has operated a Sioux Falls bar and restaurant. His establishment currently offers 10 video lottery terminals. He also is vice president of the South Dakota Licensed Beverage Dealers and Gaming Association, which represents some 300 members across the state.
From Rose's perspective, the statewide rebound of video lottery revenues since the smoking ban was instituted has been uneven and, for him, a bit disconcerting.
"Our experience is it went down everywhere," Rose said recently. "Some places have come back and some haven't. My numbers are down 21 or 22 percent, and it hasn't come back an inch for me. We have play, but we don't have it the way it was prior to the smoking ban."
Rose said the one bright spot has been the addition of new terminals that are gradually replacing "the VLCs, known as the old black boxes."
"They were the main thing for years and years," he said. "With a bit of change and a bit of push, they got new machines, and they are very similar to Deadwood slots. If you played them, you'd think you were in Deadwood, though on a smaller scale. That's what brought people back and their familiarity has made them more attractive."
Yet, Rose said the video lottery industry's offerings have largely remained the same as the nation has witnessed a proliferation of gaming venues and players have cycled through 30 years of changing technologies.
"We still have a maximum bet of $2 and a maximum payout of $1,000," he noted. "Our Lottery Commission doesn't want to ruffle anybody's feathers, so they haven't made many changes. Very little has changed over the years."
Without changes in the future, Rose predicts a slumbering video lottery industry with 1 percent annual growth and no real prognosis for significant increases in play or spikes in revenue.
"There are people who want to help the state and we've made suggestions," he said. "We could easily bring in another $10 million for the state with a $5 maximum bet and increased payouts."
State regulations permit 1,400 video lottery licenses with each authorized to have 10 terminals, Rose noted. In fiscal 2018, only 1,336 licenses were in-force with 9,109 devices.
"Without changing the video lottery, the bet limit or the maximum payout, we could authorize existing video lottery establishments to have five more machines each," Rose said. "That would be a win for the governor, for the state and for places like mine."
Over the past three decades, the South Dakota Lottery has provided nearly $2.7 billion to support education, develop natural resources, lower property taxes, and provide problem gambling treatment services, according to the agency's website.
That includes more than $441 million to the state general fund. Each year, nearly half of the general fund is used to support local K-12 schools, state universities and technical institutes.
Additionally, the Lottery has provided more than $79 million to the Capital Construction Fund. Local communities use these funds to pay for rural water systems, community drinking water and wastewater improvement projects, plus recycling and waste disposal programs, according to the agency. The Lottery also has provided $3.46 million to the state Department of Social Services for problem gambling treatment services.
Net machine income is divided between the state and machine operators on a 50/50 split. One-half of 1 percent of the state's share is retained by the Lottery for administration.
"Video lottery has generated a lot of revenue to assist with various state projects and programs, including education," Director Lingle said. "But we always like to remind people to please play responsibly. Some people do have issues with gaming, just as they may have issues with other vices."