Health
Meth addiction takes toll on South Dakota women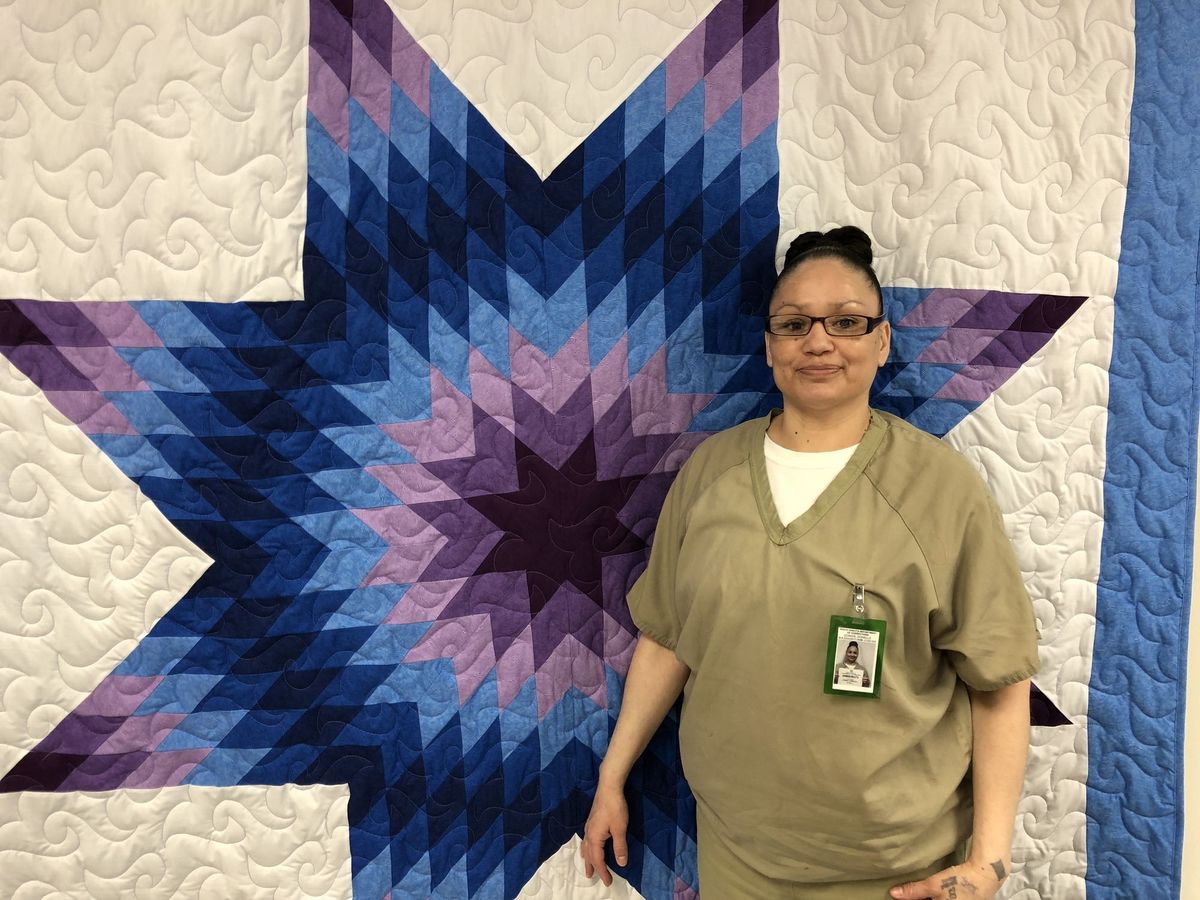 PIERRE, S.D. – The scourge of methamphetamine addiction continues to ravage South Dakota and thousands of its residents and families.
Statistics from the state Attorney General's Office reveal that the meth epidemic has worsened in recent years.
In 2017, a total of 3,390 people were arrested on meth-related crimes in South Dakota compared to only 467 in 2002, an increase of 625 percent during that 15-year period.
Reports also show that the powerful addictive nature of meth does not discriminate by age, gender, ethnicity or income level.
Meth has shown to be a significant driver of the population of women in prison, whose numbers have increased by 35 percent over the past five years. In South Dakota, 64 percent of women in prison are there for drug-related crimes, compared to only 27 percent of men.
A growing body of research also indicates that women use and react to meth differently than men, often with more dangerous consequences.
A review of numerous studies by Northeast Ohio Medical University researchers revealed that, compared to men, women tend to fall into meth use earlier in life. They become more dependent on the drug, are more likely to make meth their drug of choice, and are more likely to suffer depression as a result of meth use.
A recent study by the University of Colorado indicated that long-range meth use by women causes a loss of more brain function and so-called "gray matter" than among men who use meth.
However, several studies have shown that women are more capable of quitting meth and show a stronger response to treatment.
To examine the issue from a personal angle, South Dakota News Watch found five South Dakota women willing to share their stories of meth addiction. Two were interviewed in prison, one is on parole, and two are years beyond their last use and are now working in treatment or prevention.
Most share common characteristics: experiencing significant emotional trauma early in life; a pattern of use, treatment and relapse; loss of employment and education; and withdrawal from family relationships with a particularly devastating impact on their children.
Yet all possess a desire to change, get clean, stay clean and live a productive, sober life.
Newborn bonding for 15 minutes
Donelle Goings has three children she hardly knows, another who was born two days after Goings got out of prison and another who came into the world while Goings was behind bars.
"I got to hold her for 15 minutes and then they took her to the nursery and sent me right back to the prison," Goings, 42, recalled in a recent interview at the women's prison in Pierre. "It was heartbreaking."
Goings was in prison on a drug charge in Colorado at the time. It was one of a number of times she has been sent to prison, let out for a second, third or fourth chance to do right, and then sent back after violating probation or breaking more laws.
Like many women in prison for drugs, the downward spiral for Goings began before adulthood. Goings was born to parents who she said were both alcoholics.
Goings began using cocaine at 14 and soon dropped out of high school. She remembers seeing billboards warning people not to use methamphetamines and telling herself, "I never want to be like them." But then she tried meth once, "and the first time I did it, it was very addicting."
At 18, she left her family and moved to Denver, where she started a relationship with a man who dealt cocaine and had three children. In 2000, she was arrested and sent to prison for four years on drug charges. She lost custody of her children. Her son and two daughters were adopted out and are now adults living stable lives in the Midwest, Goings said.
"I talk to my oldest kids but they don't really know me and I really don't know them," she said. "I feel like I let them down and I feel guilty for not being there for them."
Losing custody of her children fueled Goings' use of meth. "After losing my first three children, I felt like a failure and it intensified my drug use to numb my feelings and not care about anything," she said.
While in prison in Colorado, Goings was released on probation before her term was up, but she re-offended.
In one instance when she violated probation in 2003 and was returned to prison, she was pregnant and didn't know it. While serving her sentence, she gave birth and was separated from her daughter after just a few minutes. Later, after another release and brief re-imprisonment, Goings delivered her youngest daughter just two days after being released
"When I got pregnant with my fourth and fifth daughters, I felt like God was giving me another chance to be a mother, and I wanted to make the right choices," Goings said.
She moved to South Dakota and was sober for six years. But she eventually entered a romantic relationship with a Sioux Falls man who sold drugs. The relationship drew her back into the lifestyle, and provided Goings a steady supply of cocaine that she would trade for meth to inject intravenously.
She ended that relationship and moved to Rapid City to undergo treatment, get clean and live with her grandmother. But she just couldn't kick meth, and fell into a crowd of chronic addicts.
In Rapid City, her youngest daughter lived with Goings' grandmother, who was sick with cancer but still cared for her great-granddaughter while Goings was out binging on meth. Her daughter would sometimes wait up until 3 a.m. for her mother to come home.
"The drug is very addicting and I wasn't thinking about anyone but myself," Goings said. "I know that I took advantage of my grandmother, my dying grandmother, that she would be there. It hurts that I didn't think about her health or anything else."
In 2014, Goings was caught by state police in a motel room where drugs were present and a month later in a vehicle where pills were found. She tested positive for drugs both times and was charged with felony ingestion, drawing two concurrent 5-year prison terms.
In 2017, she was let out early and lived in a halfway house in Sioux Falls, but violated probation and became an escapee by fleeing to Rapid City to see her ailing grandmother. Once caught, she was ordered to serve out the rest of her sentence and will be eligible for release in October 2019.
While discussing her past, Goings is pensive and remorseful. She takes full responsibility for her actions and poor decisions. This term, she got lucky and was accepted as an employee of Badlands Quilting, a private industry located in the prison that pays her minimum wage to sew and assemble star quilts in a small workroom.
Upon release, she hopes to rebuild relationships with all her children – the three adults in the Midwest, her 15-year-old daughter who lives with her godparents and her 14-year-old daughter who lives with her father, both in Colorado.
She wants to move out of state and start anew, hopefully using a prison parenting class and her experience making star quilts to begin a sober and productive life.
But given her track record of backsliding, and the incredibly addictive power of meth, she is holding off making any promises to anyone, including herself.
"My actions will speak louder than my words because I've said so much in the past and let them down," Goings said of her children. "I have to deal with my addiction on my own, and if I'm going to do it, I'm going to do it and if I'm not, I'm not."
---
Finding help and treatment for addiction
Here are some resources that can help start a conversation about getting addiction treatment:
S.D. Behavior Health and Medical Services — 605-367-5236
City/County Care Center, Rapid City — 605-394-6128
National Substance Abuse and Mental Health Services — 1-800-662-4357
National Poison Control Center, Overdose Hotline — 1-800-222-1222
For more South Dakota resource links, go online to dss.sd.gov/behavioralhealth and click on "Addiction Treatment Services