If you are in favor of a well-informed citizenry, accountability of government and a better life for all South Dakotans, there's never been a better time to donate to South Dakota News Watch.
From Nov. 1 through Dec. 31, donors can double the impact of their gift to News Watch, the state's only independent, non-profit journalism organization.
During this fall fundraising campaign, all donations made to News Watch will doubled up to $50,000 thanks to a generous 1:1 challenge match provided by South Dakota philanthropists Dan and Arlene Kirby and by NewsMatch, a national group of foundations supporting independent, non-profit journalism. All gifts to South Dakota News Watch are tax deductible.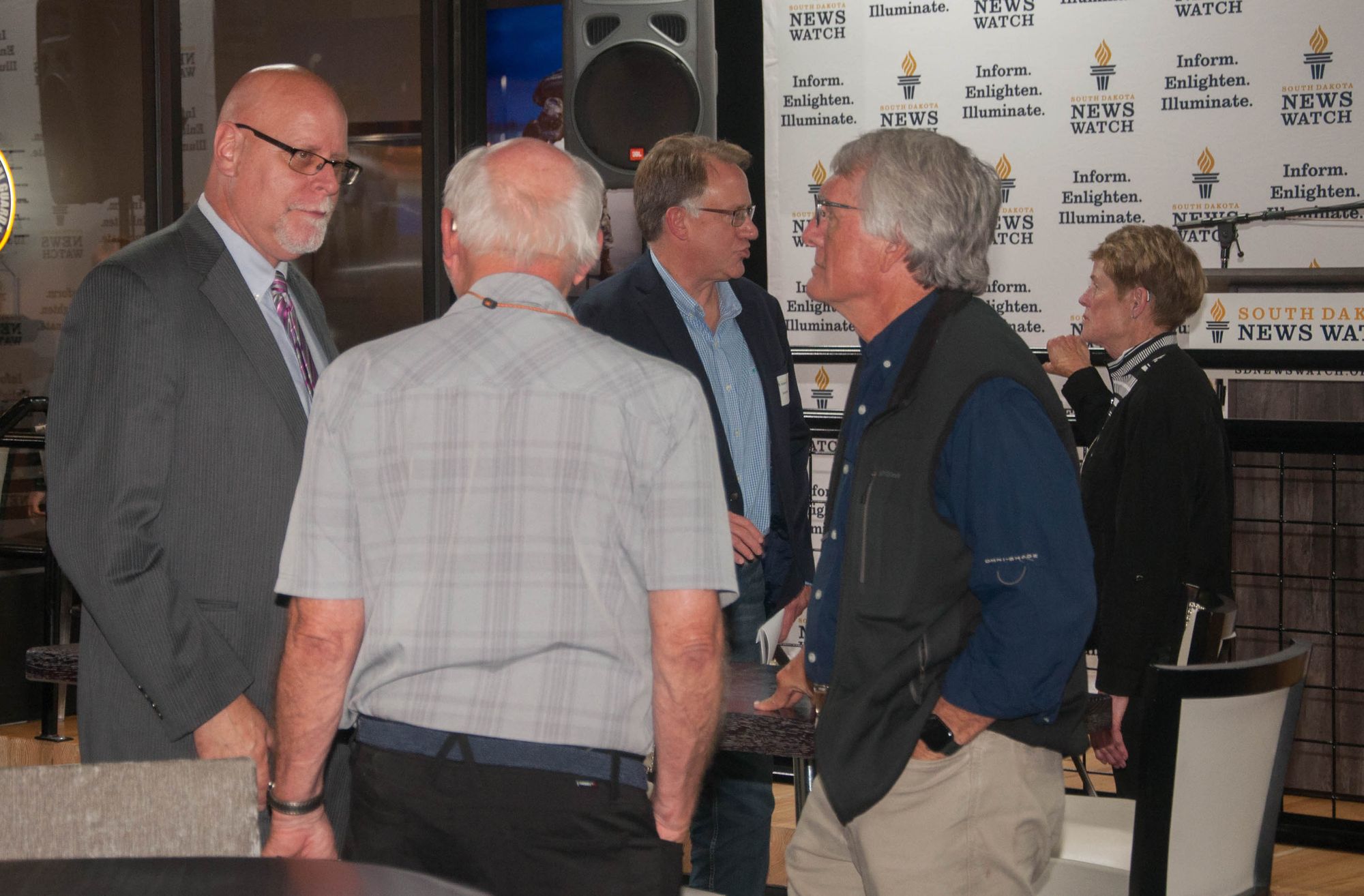 Launched in February 2018, South Dakota News Watch has established itself as a trustworthy source of fair, nonpartisan in-depth journalism. In the three years since, News Watch has published more than 200 public-service journalism packages that have upheld the organization's motto to "Inform, enlighten and illuminate" the public and policymakers on topics of great importance. All published News Watch material is free for the public to read and for other media outlets to use on their own platforms.
In addition to winning several regional and national awards for its coverage, News Watch has developed a strong relationship with media outlets across the state that regularly use its material. News Watch has also created its "South Dakota Matters" program, which includes a series of online community conversations, statewide polling and an internship at South Dakota State University.
News Watch, an IRS designated 501(c)(3) nonprofit, is funded entirely by donations from individuals, community foundations and journalism organizations, including newspapers, radio stations and TV station across South Dakota. No advertising or anonymous gifts are solicited or accepted.
The fall 2021 matching program is a great way to enhance your personal gift to News Watch and ensure this organization continues to contribute to the fabric of a strong South Dakota.
"This gift is a major boost for our year-end donor campaign and we are grateful to Dan and Arlene Kirby for their support and confidence in the South Dakota News Watch mission," said Rob Joyce, News Watch executive director. "We are so thankful for them to make this matching gift opportunity and inspire others to give."
Any level of donation is welcomed. Donations can be made by clicking this link to our donation page, or by sending a check to South Dakota News Watch, PO Box 90205, Sioux Falls, S.D., 57109.