Thousands of South Dakota residents are living under a cloud of uncertainty and worry created by outstanding loans acquired in order to get a higher education. The high monthly payments and seemingly insurmountable principal amounts carry an emotional toll, but also limit their ability to live out their dreams and plan for the future.
As part of a special report on the high levels of student debt carried by many people across the state, South Dakota News Watch spoke with three college graduates who are struggling to pay off loans and live prosperous lives.
Here are their stories.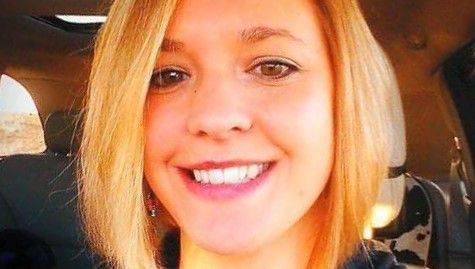 'I didn't know it would be like this…'
In 2012, Brooke Moeller was about five months into her job as a practicing chiropractor in Chamberlain when she was told she would probably never get her student loans paid off.
Moeller had recently graduated from Northwestern Health Sciences University in Bloomington, Minn, and opened her own clinic called Inspire Chiropractic. When she started, Moeller said she was one of two chiropractors in a 50-mile radius of Chamberlain and averaged seven new patients a week.
Moeller wasn't married, didn't have children and was renting a trailer home for $550 per month. She'd also paid about $1,500 every month toward the roughly $200,000 in student loans she took out to become a chiropractor. As a big believer in financial responsibility and paying back what she owed, Moeller called her loan servicer, Nelnet, to check on her loan's status and the progress she made toward repayment.
The customer service rep said that after five months and $7,500 worth of payments, Moeller had knocked only $700 off her loan's principal balance.
"That was when I pretty much broke down," Moeller said.
Part of the problem was that while Moeller was in school, the federal government took over a larger portion of the student loan market. In the process, interest rates shot up, Moeller said, and made her schooling far more expensive. Already tens of thousands of dollars in debt, Moeller didn't have much choice other than to finish her program and hope to make enough money after graduating to pay off her debt.
She would have needed to pay more than $12,000 per year just to keep up with the 6.8 percent interest rate on her loans. Moeller was paying for building space and expensive chiropractic equipment — all of which she had to finance through a small business loan to get started — in addition to chipping away at her student debt. She couldn't pay her debt off without the business, so Moeller felt stuck and looked for alternatives.
Like nearly 8 million other Americans, Moeller entered into an income-based repayment plan and has been making payments ever since.
Now 34 and married with two children, Moeller is making payments on her loans and hoping they'll be forgiven. Income-driven repayment plans allow borrowers to avoid default on their loans by making smaller monthly payments based on the portion of their annual income that is 150 percent of the federal poverty line. Such payments often don't result in a loan ever being paid off. Part of the agreement borrowers make when they enter such a plan is that after 20 or 25 years of making payments, the government will forgive the loan and tax the borrower on the amount forgiven as if it were income.
Moeller said she's trying to save money for the $60,000 to $70,000 tax bill she is likely to face if her loans are forgiven in 2036 as she was promised, but she'd much rather pay the loans off early.
"By all means I'm very much a Republican. I'm not asking for school to be free, I'm not," she said. "I think that we should pay for our schooling. But good God, when the job doesn't pay for the schooling it took to get the job, there's something wrong."
Together Moeller and her husband average about $75,000 a year in taxable income, about $20,000 more than the median income in Chamberlain. But because of her student debt, Moeller said, she has no retirement savings and can't put any money away for her own children's college expenses. The debt is a constant source of anxiety, and it weighs on just about every decision she makes, Moeller said.
"There are times in my life when I say maybe I should have gone and done something I would have hated just so I wouldn't have this burden," she said. "But I didn't know; I didn't know that it was going to be like this."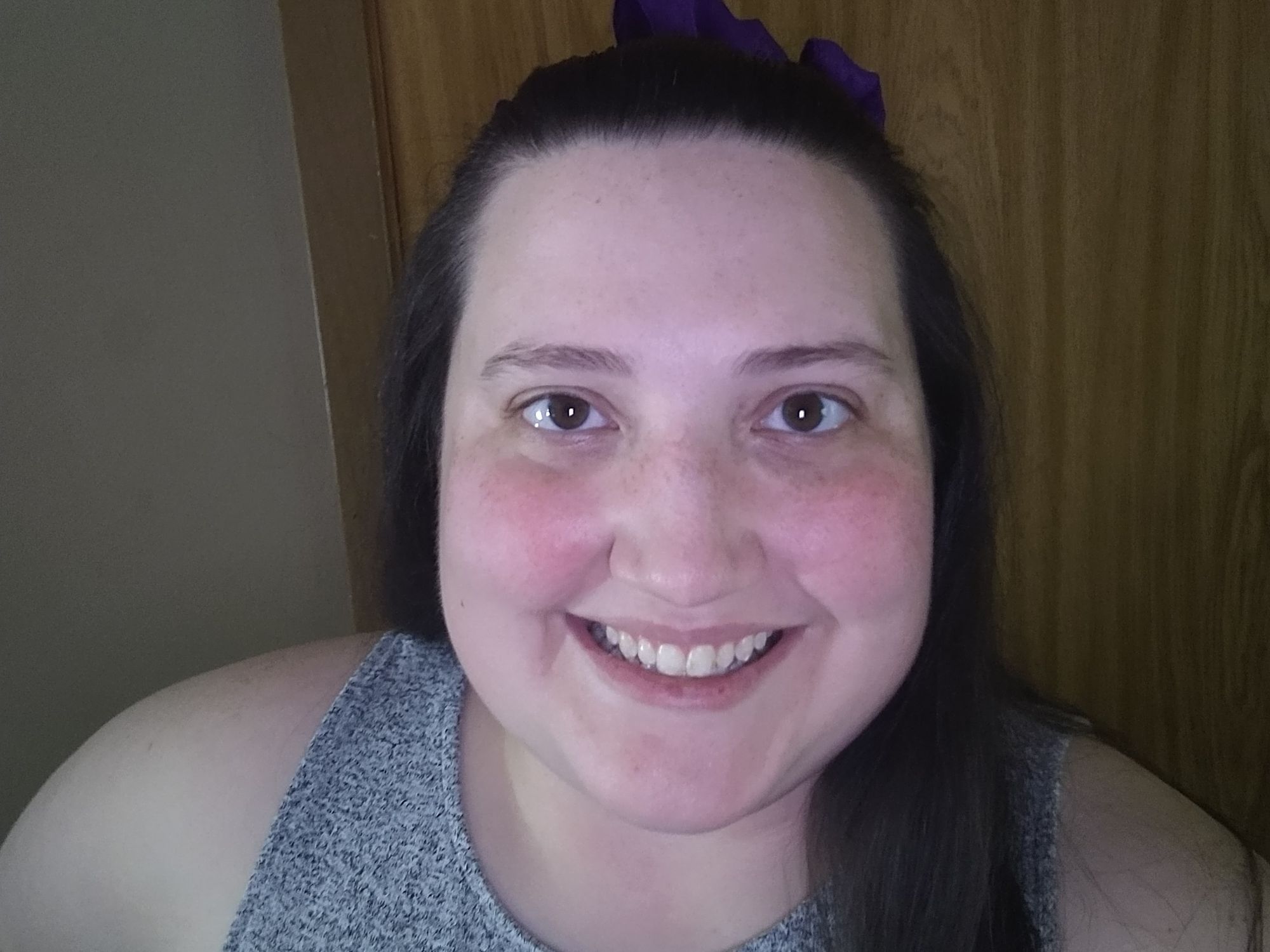 'I signed on the dotted line'
Valerie Scott was a typical 18-year-old high school graduate in 2008 looking for place to get a quality education.
She enrolled at what is now Augustana University, a private school in Sioux Falls. Finding the money to pay for the school wasn't a problem. The university's financial aid office found Scott a $19,000 annual scholarship and she had qualified for the $5,000 South Dakota Opportunity Scholarship for high-performing students.
With those scholarships, Scott ended up paying about half of the cost of her four years at Augustana out of her own pocket, about $84,000 in all. Most of that was paid for through $67,800 in federal and private student loans. Augustana's financial aid department didn't provide much help or education about taking on debt, Scott said.
"My dad advised me, more or less, and I called them and said 'give me money' and they said "how much?'" Scott recalled. "And I signed on the dotted line."
Augustana University's financial aid counseling program is supposed to kick in the first time a prospective student arrives on campus for a tour. Often that happens when the student is a junior in high school, said Adam Heinitz, Augustana director of admissions.
Those initial conversations are all about finding ways to pay tuition through grants and scholarships, said Financial Aid Director Tresse Evenson.
Before taking out federal loans, students are required to take an online loan counseling course, and Augustana financial aid directors will talk to students directly about private loans if the interest rate is too high, Evenson said.
Augustana also holds a couple of loan exit counseling sessions every year for graduating seniors and offers a personal finance course every January, Evenson said. Students can set up individual appointments for loan counseling as well, she said.
After graduating in 2012 with a double major in German and Spanish, Scott didn't have much in the way of a career plan and struggled to find a good job. As the six-month grace period on her loans came to an end, she rushed to find any position she could in order to start making payments. Scott's first job out of college was cutting up fruit and vegetables in the back of a grocery store. She remembers it as a tough time financially.
"Since I worked in the back and it was in a food-prepping station, I saved money by not buying meals for the shifts I worked and snacking on something I was cutting up as I worked," she recalled. "We could also buy 'expired' products from our department at a discount if the manager marked them down, so I would try to get a salad for my home meals."
Scott kept her spending down and made sure she set money aside after paying rent and utilities.
"I put the rest of every paycheck toward my student loans with the intention of paying off what I could as fast as possible," Scott said.
Eventually, some of Scott's friends from college helped her find a job in medical billing. Scott, now 29, said she spends at least one-third of her monthly income to repay student loans and sometimes she commits half her income or more to pay down her loans.
In the seven years since she left college, Scott said she's made more than $42,000 in payments on her student loans. She's got about $3,000 left to pay on her federal loans and roughly $32,000 left to pay on private loans.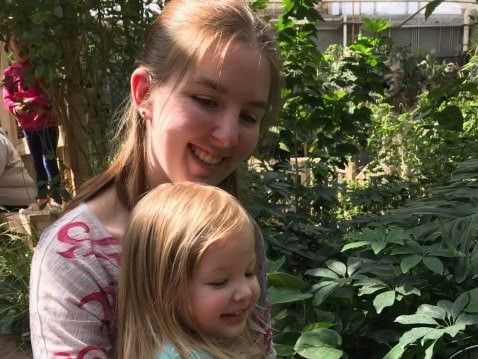 'Transfer schools … or be homeless'
Sara Carlson of Brookings started her pursuit of a bachelor's degree at Concordia College, a private school in Moorhead, Minn., in 2008. Within a year she'd used all of her college savings and had taken out a loan from the school to help pay tuition. But she also found the school isolating and suffered mentally. Carlson left the school and went home to Brookings to live with her mother, a high school Spanish teacher.
"I came home with nothing," Carlson said.
She had originally planned to just drop out of college and start working. But Carlson's mother refused to let her go without a degree if she could help it. Carlson's mother told her she'd be thrown out of the house if she didn't go back to school.
"It was transfer schools and go to the public school that was more affordable and live off loans for a while or be homeless," Carlson recalled.
She enrolled at South Dakota State University in 2009, majoring in graphic design. Statistically speaking, Carlson made the right decision. College graduates can expect to make 80 percent more income over their lives than non-graduates, according to national statistics. But much of the so-called "college premium" might be due to falling incomes for non-graduates, according to a 2018 study by the Roosevelt Institute, a liberal think tank.
That study, called "The Student Debt Crisis, Labor Market Credentialization and Racial Inequality," found that despite increased numbers of college graduates in the United States, wages haven't actually increased very much. Instead, the study's authors concluded, more employers are requiring college degrees for jobs that historically didn't need them, which probably means high school graduates are making less than they used to.
Carlson graduated in the fall of 2011, one semester early, with more than $30,000 in student debt. At that year's interest rate of 6.8 percent, she'll end up paying closer to $50,000 for her education. Carlson said she looked for graphic design jobs but couldn't find any near her family and friends. It was a support system she says she needed.
Eventually, Carlson found a job as a cashier at the Runnings department store in Brookings. She has worked her way up to a management position — a job she didn't need a degree for — and makes a bit more than $34,000 per year. She's been paying $260 per month on her student debt since 2012.
After finding a steady job, Carlson said she tried to buy a home. She went so far as to apply for an income-based repayment plan for her student debt and could have had her monthly payments reduced to zero. But banks still wouldn't give her a home loan, she said.
In 2015, Carlson got engaged and was able to buy a home with her husband-to-be. They had a child. Then the relationship soured and now she's filed for divorce. She doesn't know how she'll make ends meet once the divorce becomes final.
Carlson said she had to borrow money from her parents to start her divorce and is hoping that her ex-husband will keep their daughter on his health insurance. Even then, she said, finances remain extremely tight and she often comes up short each month.