The passage of nearly a year since Serenity Dennard went missing has done little to soothe the hurt felt by those who love and miss her greatly.
In fact, the idea that Serenity has been gone for a year and yet nothing certain is known about her whereabouts is haunting to those who helped raise and care for her.
Serenity was 9 on Feb. 3, 2019, when she ran away from the Black Hills Children's Home near Rockerville in western South Dakota. Witnesses saw her leave the facility, but quickly lost sight of her as she walked on a rural road.
Serenity, or any trace of her, has never been found despite an extensive search and investigation.
In this compilation of text and videos, South Dakota News Watch shares the stories of three of the people who were the closest to Serenity and are suffering the most over her continued absence.
Chad and KaSandra Dennard: 'It doesn't get easier; it gets harder.'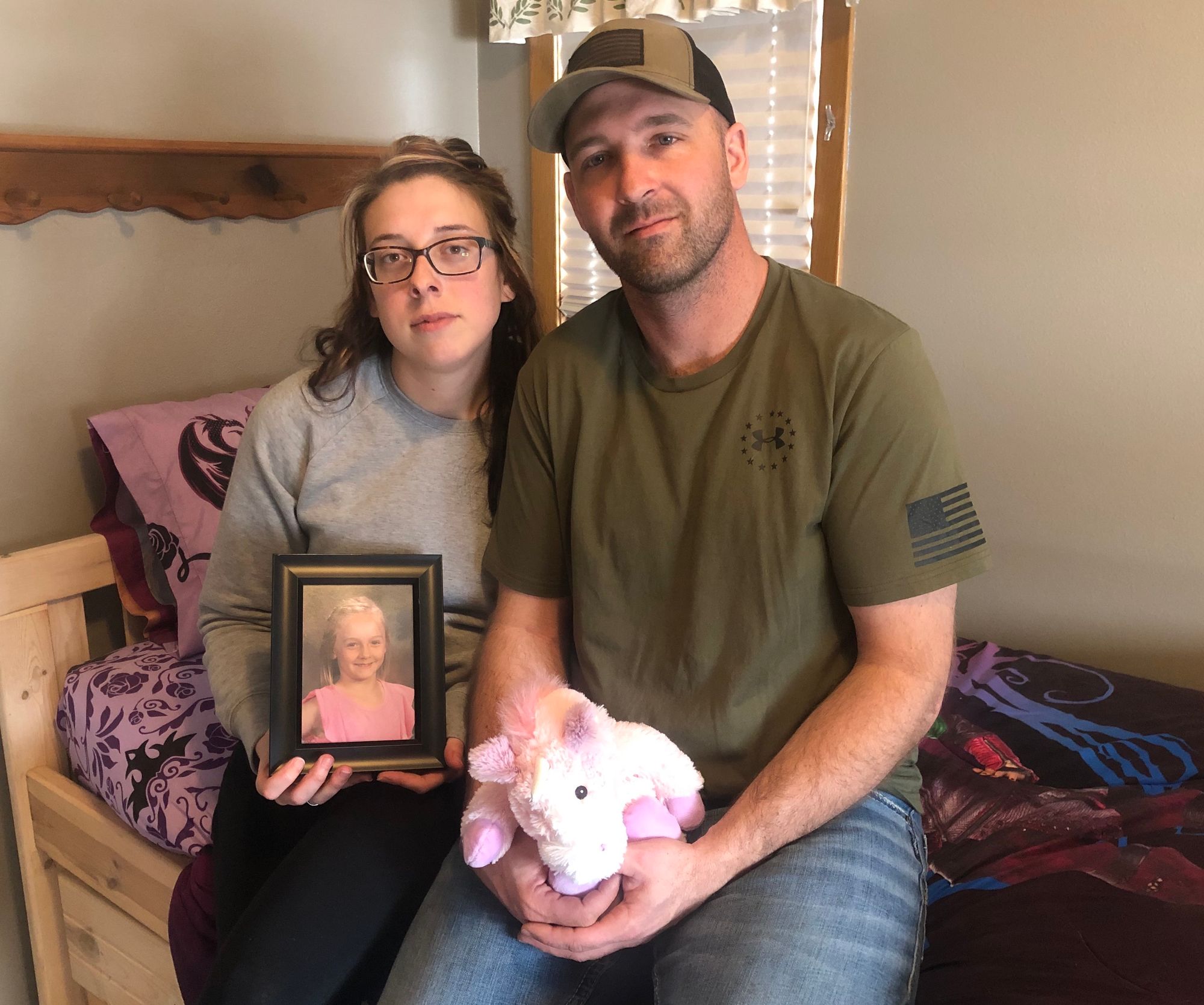 Chad Dennard is Serenity's legal adoptive father and KaSandra is his wife. Together, they served as Serenity's primary caregivers beginning in mid-2015, when Chad divorced from Serenity's adoptive mother and began a relationship with KaSandra. The pair live in Sturgis where, until Serenity went missing in February 2019, they were raising Serenity and three other children, now ages 15 months to 11 years old.
Chad and the children visited Serenity at the children's home the day before Serenity ran away. He remembers a fairly normal visit, with Serenity (a budding foodie) sharing detailed accounts of the meals she was served, and the children playing peacefully as a group for about 90 minutes.
"I said, 'Well, Seren, we've got to go, we'll see you next week,'" and he gave her a hug and a kiss goodbye. "She said, 'OK. I love you, bye.' And she ran back because they were showing 'Maleficent' and that was her favorite movie," Chad recalled.
Serenity felt good about being at the children's home and receiving inpatient treatment for conditions including reactive detachment disorder, because she felt she was getting better, Chad and KaSandra said. The pair had worked for years to help Serenity deal with trauma she suffered after being given up for adoption and spending time in a dozen foster homes.
Serenity had run away numerous times, they said, because she would begin to feel uneasy in her stable environment, wondering if the love, support and good times could really last. She ran away during the day and at night; on foot and on her bike; sometimes on a whim and sometimes with a packed bag and a plan to go somewhere specific. The police in Sturgis got to know her and would bring her home, KaSandra said.
Despite her unease, Serenity was a highly intelligent girl who loved animals, babies, watching movies, singing along to music, riding her bike and spending time with her grandmother.
The pair tend to think that Serenity got lost in the woods and remains there, not yet found by search teams and scent dogs. Yet they won't be sure of anything until some evidence is found.
"It's just baffling," Chad said. "She's a very, very smart child, but she's still just a kid, and how could many hundreds of adults and dog teams not find anything after she was in the woods only a few minutes ahead of them? How can they not find anything?"
The past year has been excruciating for both Chad, who is a mechanic in the National Guard and works for a local propane firm, and KaSandra, who works at the Fort Meade Veterans Affairs hospital in Sturgis. They barely hung on emotionally during the disappearance and initial search, and while they've tried to provide a sense of normalcy for their other children and keep working to provide for them, they have both suffered deep emotional wounds since Serenity ran away.
They have both been attacked on social media by strangers who question their parenting, or worse. Their children have been bullied at school. Overall, though, they have felt great support from neighbors, friends and community members in Sturgis and across the Black Hills, they said.
Some moments are nearly unbearable, such as when their daughter Keeliea, 10, said her Christmas wish was only to have Serenity come back home. Or when they pass Serenity's bedroom, still just as she left it, on the way to their own bedroom each night.
"It doesn't get easier; it gets harder," KaSandra said. "It's all you think about, the what-ifs, the questions, could I have done this or that differently? I've cried every tear I can cry, and screamed and yelled. But at this point, I feel numb, heartbroken … I mean, I want to fix it, but I don't know how."
Darcie Gentry: 'It has been pure hell…'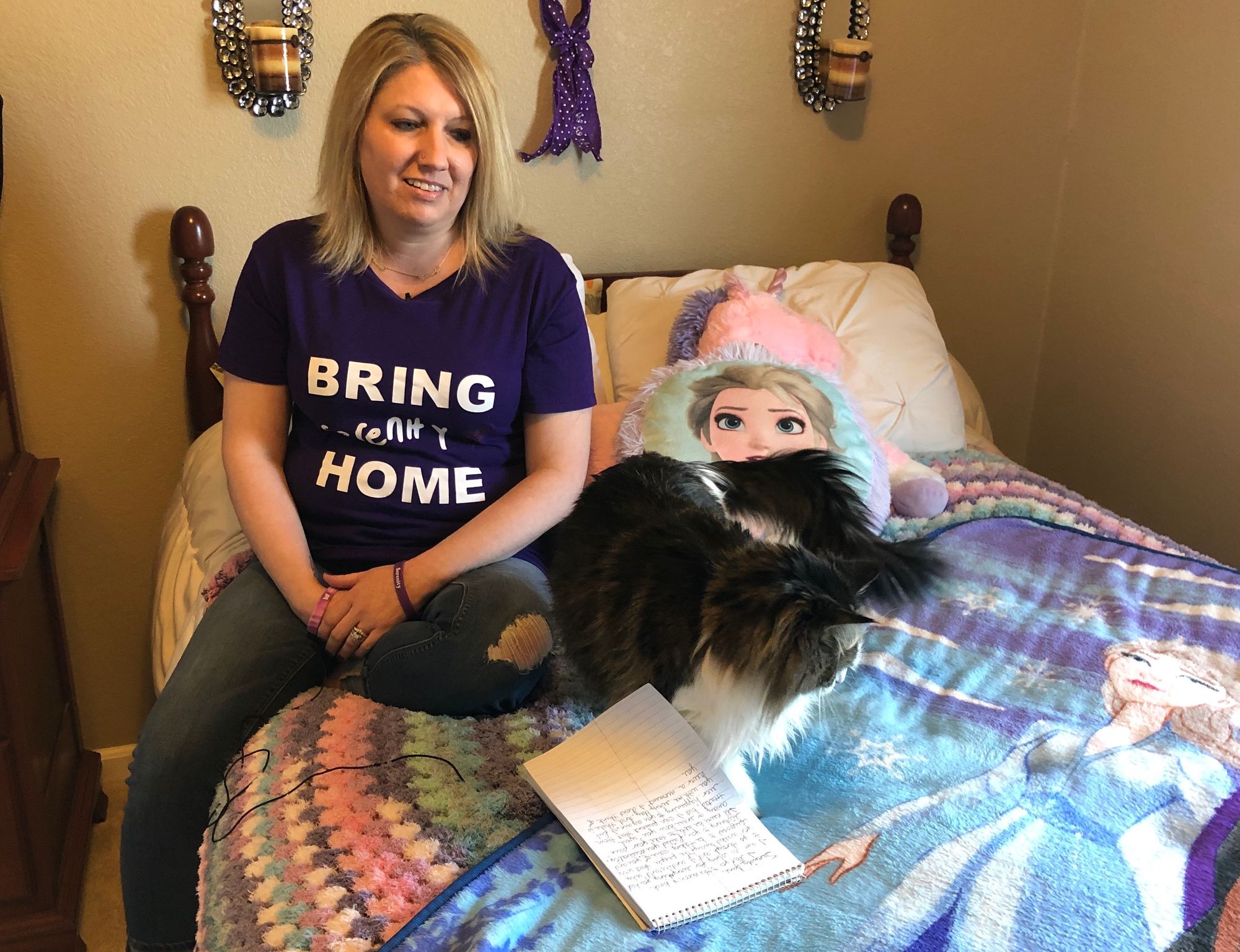 Darcie Gentry is Serenity's legal adoptive mother who now lives with her husband, Brian, in a home in Rapid Valley, east of Rapid City. Gentry was married to Chad Dennard when they adopted Serenity in 2014 after fostering her for several months.
Gentry has secondary custody of Serenity and keeps a bedroom made up for her in their home. She continues to care for a cat, Stella, that she said was Serenity's favorite pet.
"She and I had a special bond," Gentry said of Serenity. "We did mother-daughter things, getting our hair and nails done, going shopping. I could get her to calm down when she needed that."
Gentry has had trouble functioning normally since Serenity disappeared.
"It's just taken a toll mentally and physically in every aspect," said Gentry, who is a nurse. "You don't want to give up hope but some days you wake up and you think, 'Oh, I'm never going to see her again.' It's just been pure hell."
Attacks on her character have been common on social media, and she has had to make her Facebook page private at times when strangers would blame her for Serenity's decision to run away, or when she would become overwhelmed by messages from strangers who are also seeking a missing loved one.
For the first month after Serenity disappeared, Gentry found it hard to get out of bed and could not go to work.
She now finds herself feeling paranoid, anticipating the worst about things, and worrying every time her 17-year-old son, Preston, leaves the house. She wonders if there was some kind of plot by unsavory characters to kidnap Serenity. She spins around when she hears a child say, "Mommy" while she's shopping, reacting instinctively in case it was Serenity.
"You play all these things out in your head because the not knowing kills you. Not knowing just kills you inside," she said.
As an outlet for her pain, and to keep a connection to Serenity alive in her heart and mind, Gentry sometimes writes letters to her daughter on lined notebook paper.
A recent letter reads: "Serenity June: I love you to the moon and back. I am so sorry for everything you had to go through."
The brief letter ends with, "I feel you with me every day, and there is never a moment I don't think of you. Come home to us, sweetie. Love, mom."